Michelin-starred cuisine with Juan Amador
Pans made by professionals for professionals
Stable, robust, with perfect non-stick coating without PTFE/Teflon®, Super heat distribution, incredibly fast and at the same time light. Professionals like to cook with it. The perfect handling and the fast temperature absorption are very important criteria for Juan Amador to achieve outstanding results. The low weight without sacrificing stability allows fatigue-free work all day long.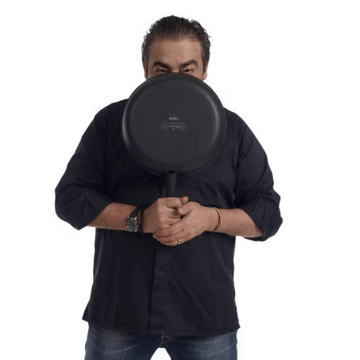 ⭐ ⭐ ⭐
cleaning
No more burnt food, thanks to the very good and durable non-stick coating Suitable for short periods up to 450 °C.
⭐ ⭐ ⭐
processing
Benefits The low weight without loss of stability enables fatigue-free work throughout the day. The fixed stainless steel handle, like the whole pan, is completely black ceramic coated.
⭐ ⭐ ⭐
Healthy
The innovative non-stick coating is free of toxins, dishwasher safe and super easy to clean.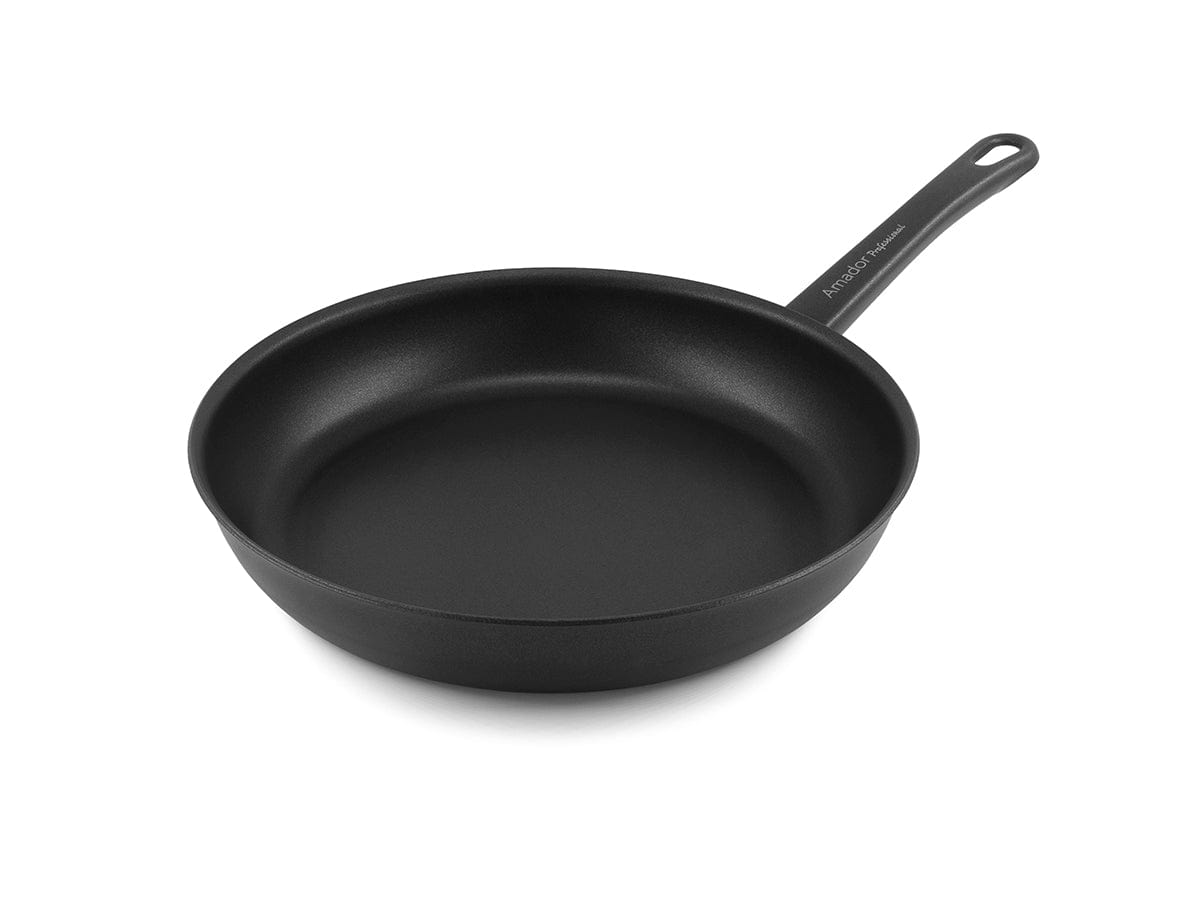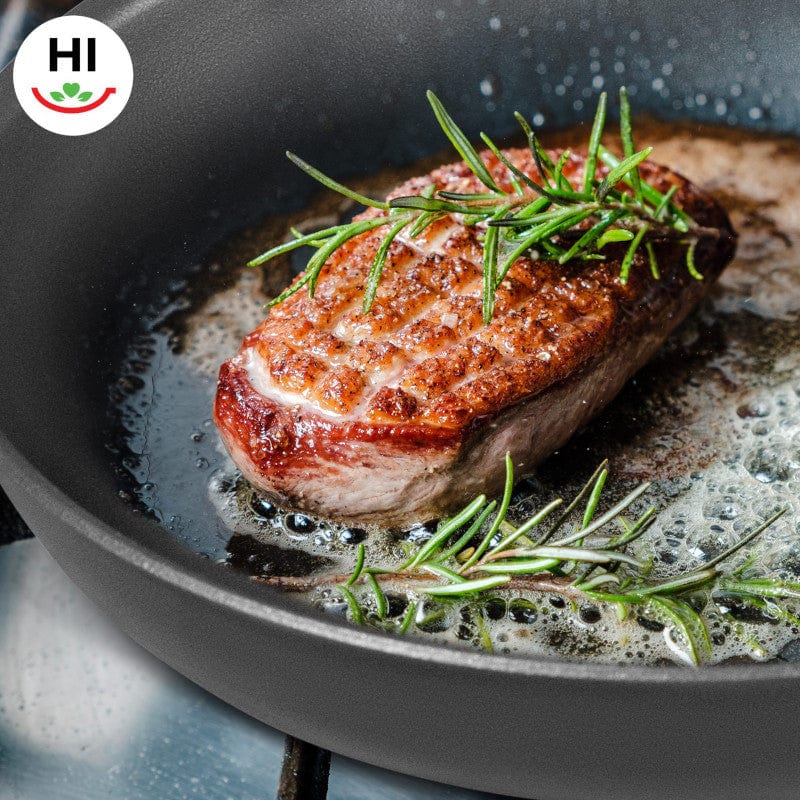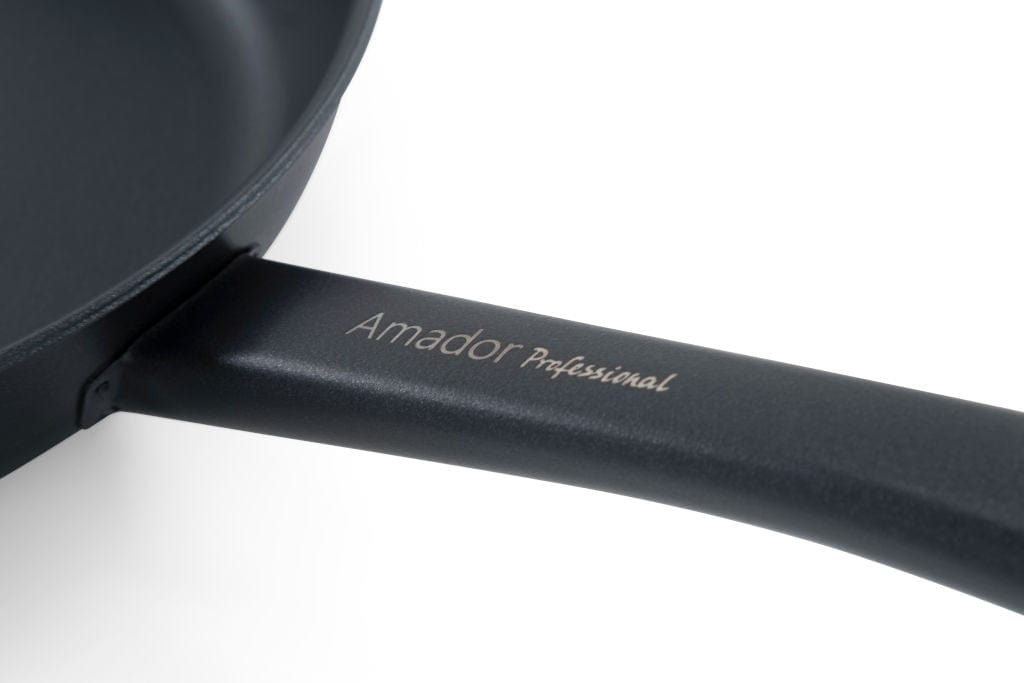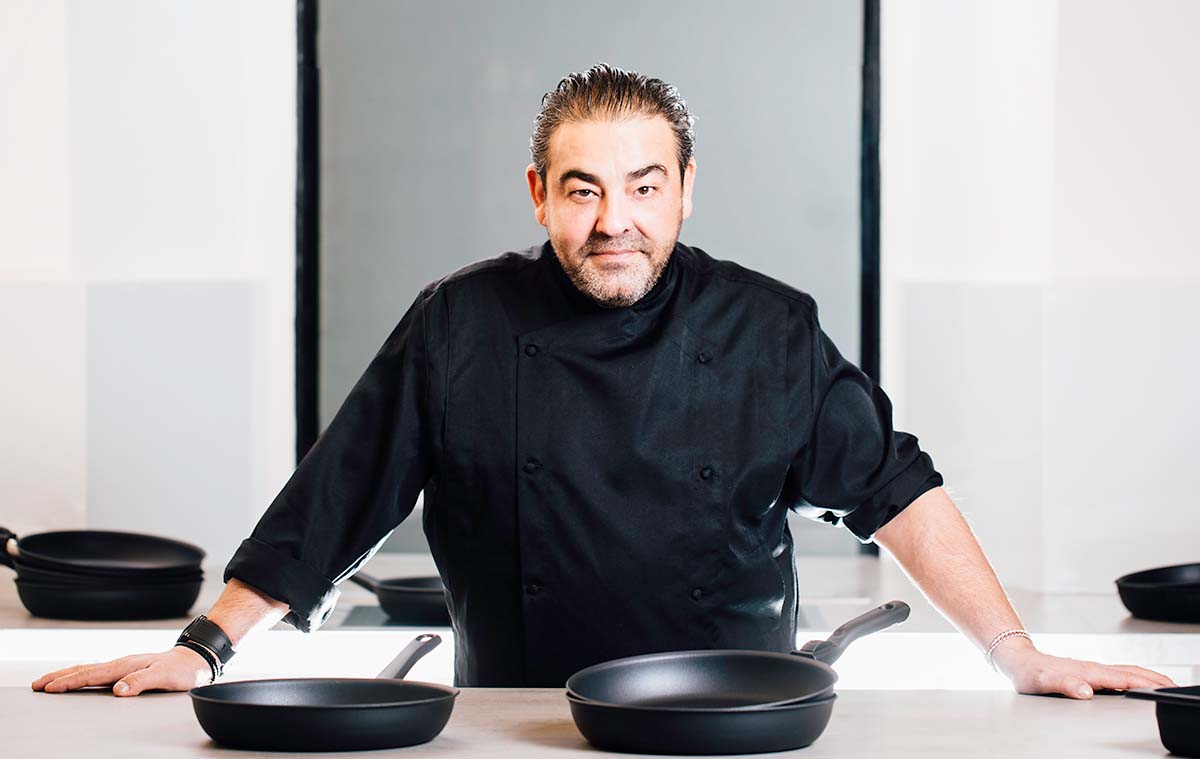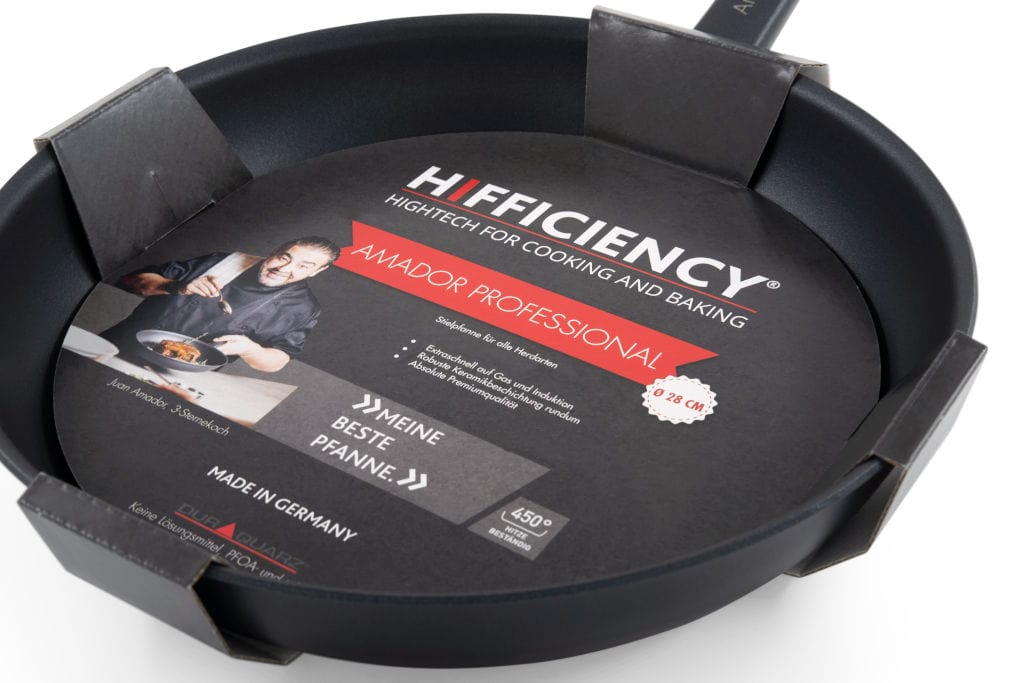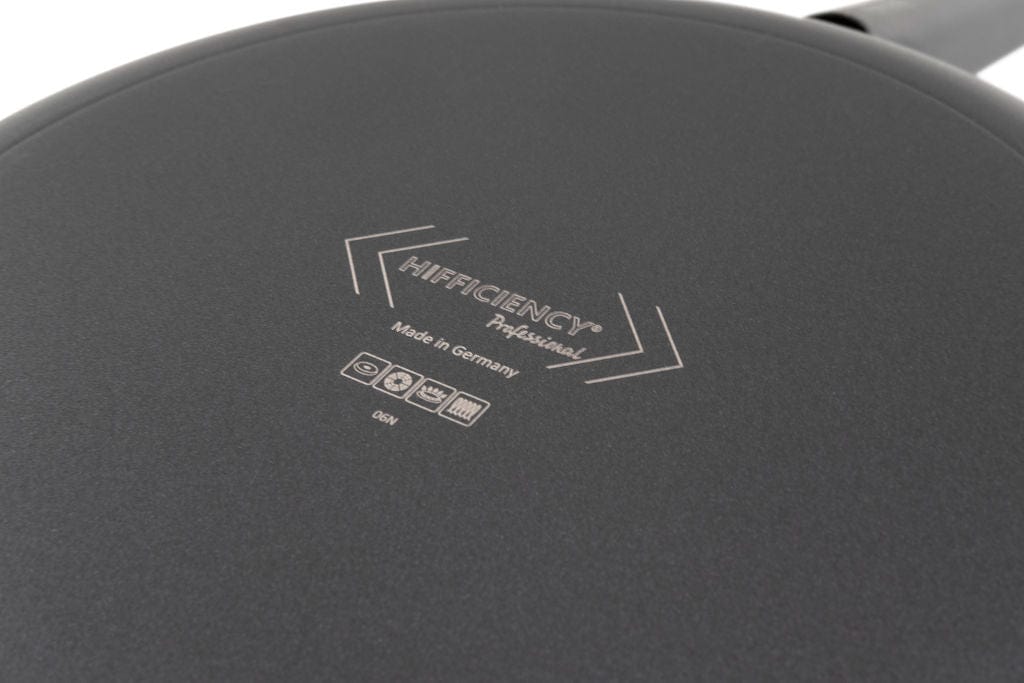 Sale price
104,00 €
Regular price
104,00 €
Tax included.
Thanks to the MultiSpeedMetal® processed in the bottom of the pan, the Amador Professional pan reacts at lightning speed to the smallest temperature regulation, is highly efficient and energy-saving. It is enormously stable, yet light and fits well in the hand!
Watch out for heroes in the kitchen
We are particularly proud of the close cooperation with several top chefs and large-scale bakers, first and foremost 3-star chef Juan Amador, perhaps just the best of his trade. Tim Mälzer: "Juan is probably the most complete top chef in the world at the moment!"