HIFFICIENCY® X-Pan - The German Bratpfanne
The new ceramic non-stick coating DURAQUARZ® is twice as thick as conventional pan coatings, making it much more robust and durable. The non-stick effect does not allow anything to stick. Maximum healthy cooking with the HIFFICIENCY® X-Pan frying pan! Many manufacturers hide the specifications of the frying surface, handle assembly or the height. We at HIFFICIENCY® don't! We will provide you with the exact dimensions of your new pan. This is the only way you can be sure that the steak will fit in the frying pan.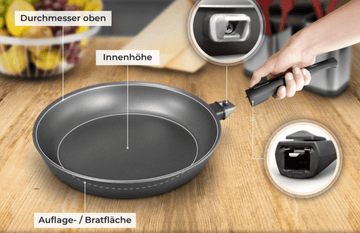 - Top diameter: 28 cm
- Interior height: 5 cm
- Support / frying surface: 22 cm
- Handle mounting: Screw connection
Roast as healthy as possible
This completely new development transfers the technology of the professionals to the private household. This allows you to cook every day like the pros in the Michelin-starred kitchen, but also have the advantage of this new, particularly stable removable handle. The material is the same as the Amador Professional, i.e. stainless steel on the outside with an extra thermally conductive aluminum core, which also conducts heat into the edge. The bottom remains flat and does not warp even when the pan gets hot. And it gets really hot very quickly, 200°C can be reached in just a few seconds. The underlying patented embossing process is only available from acs.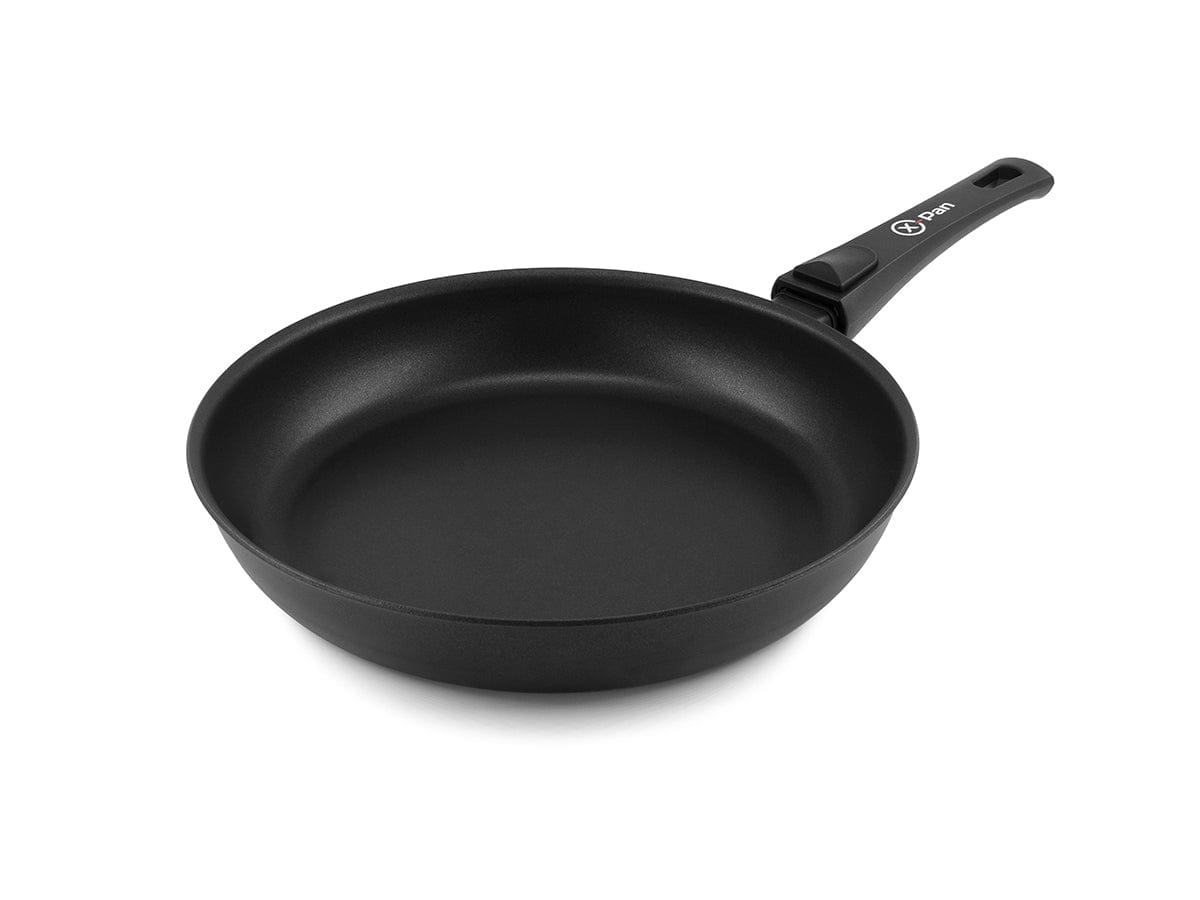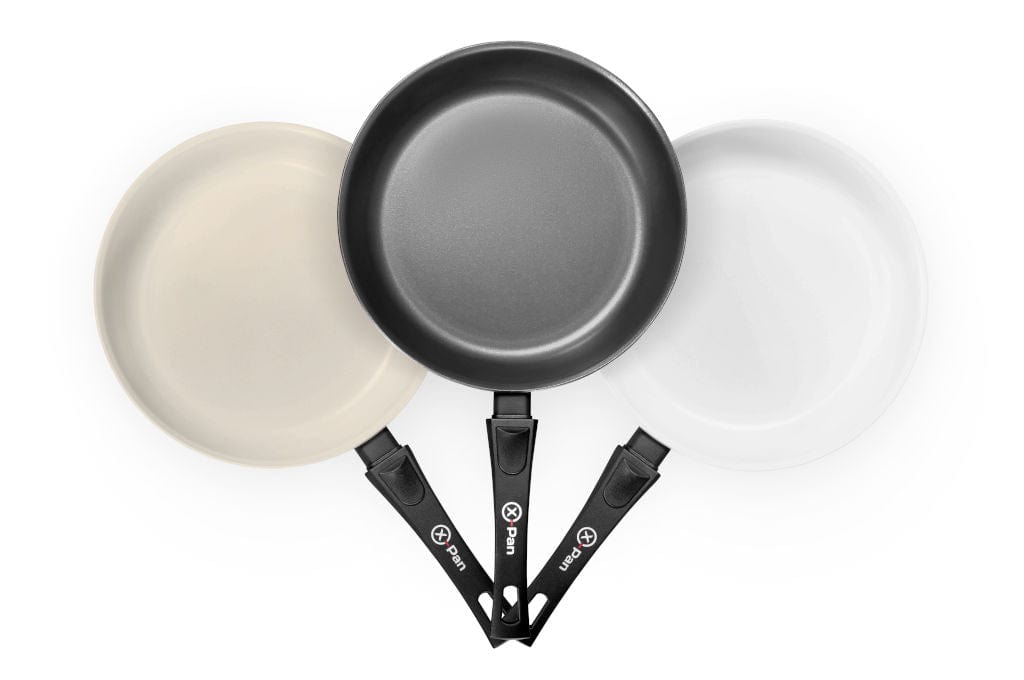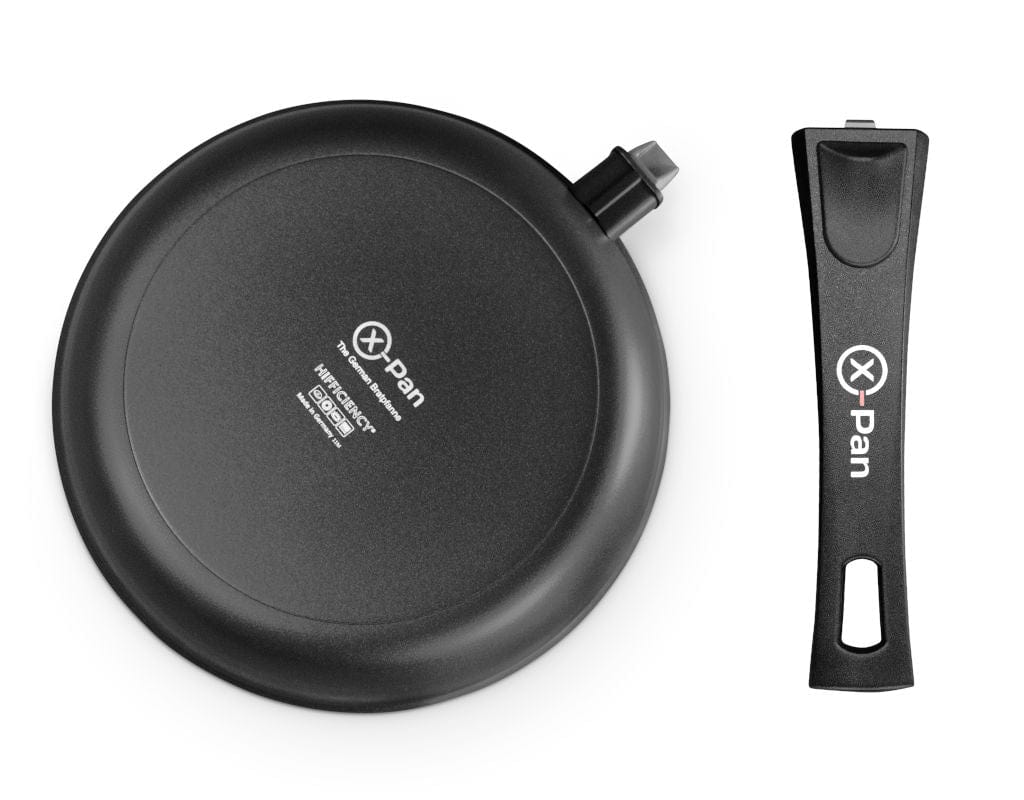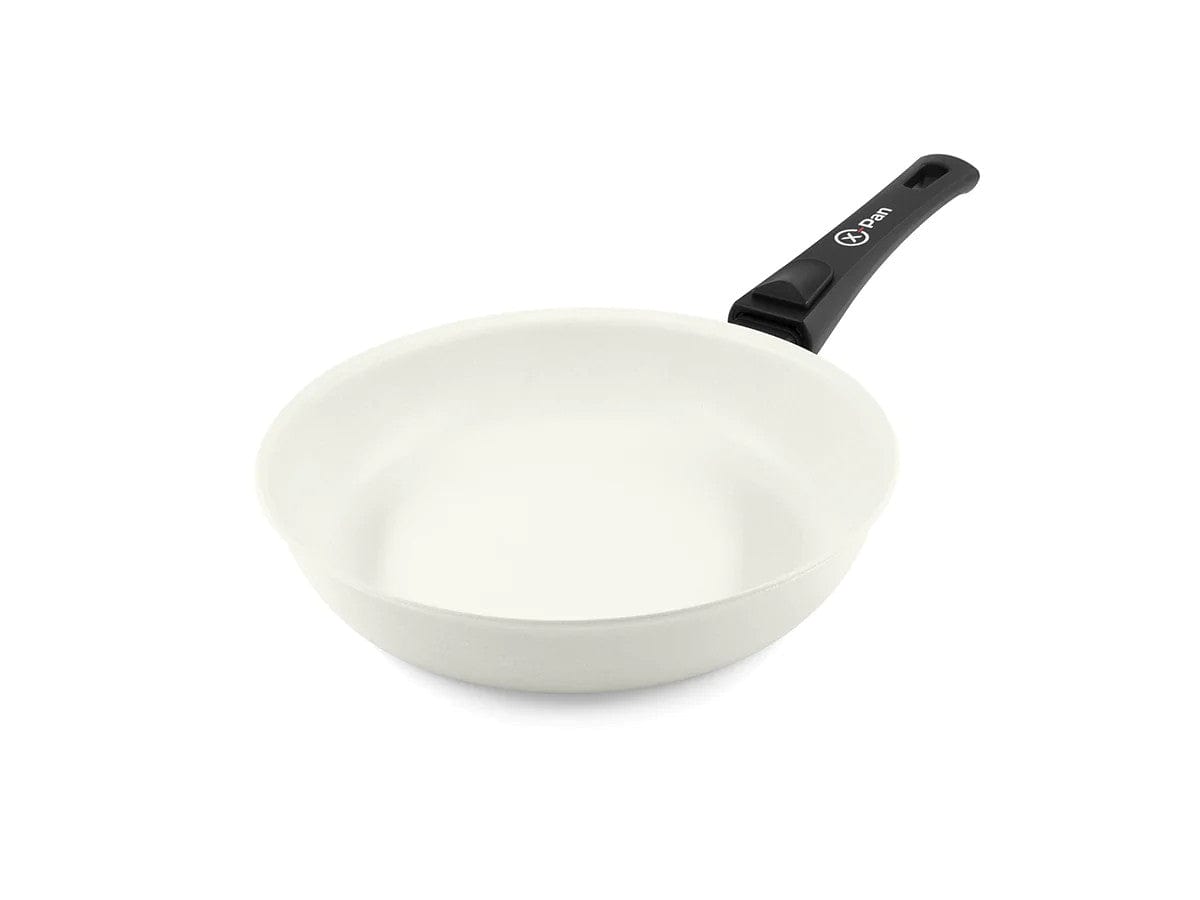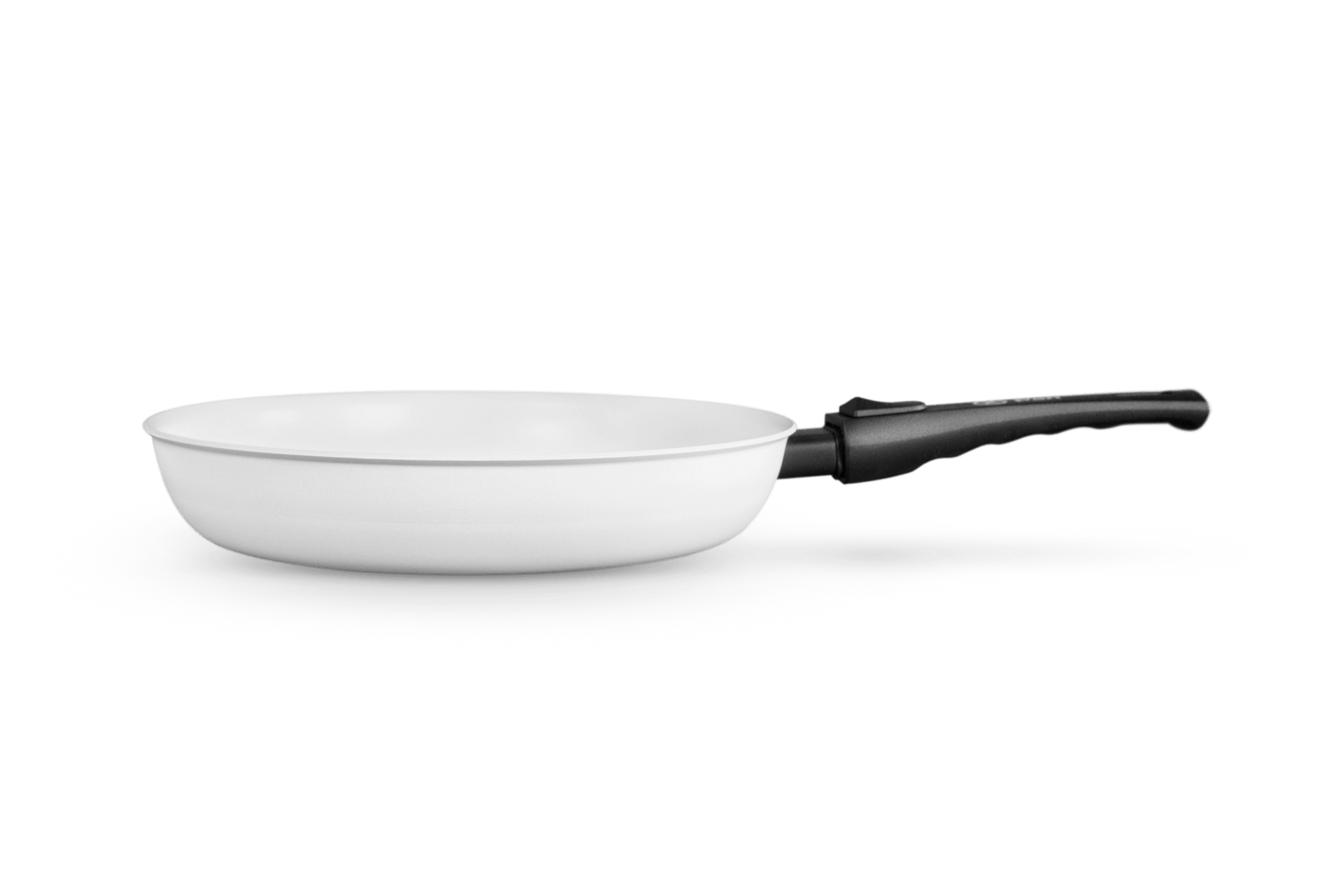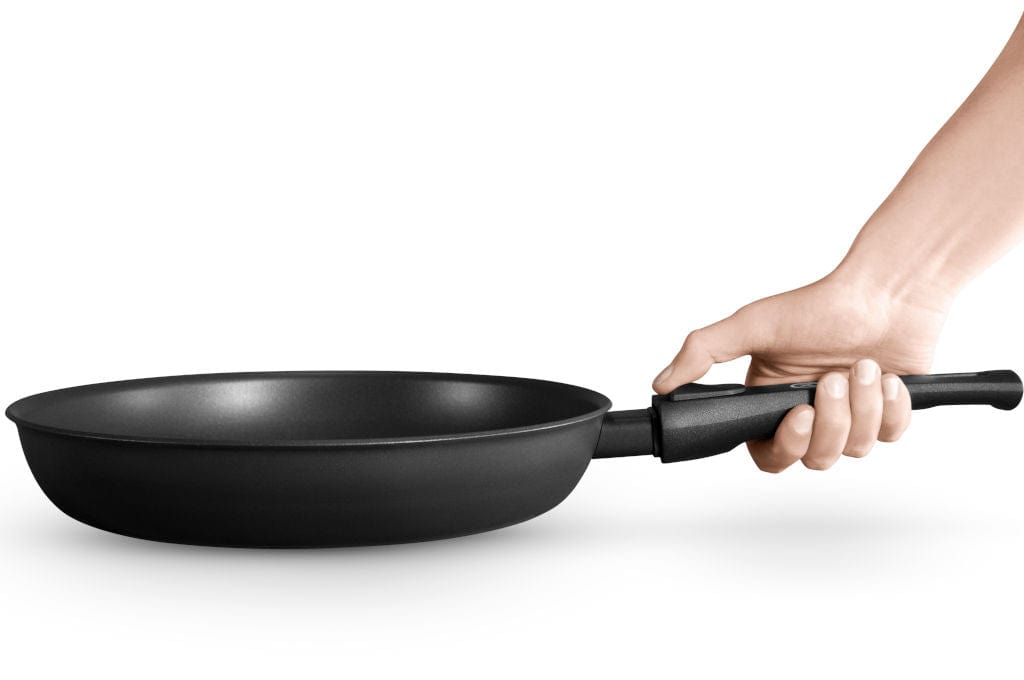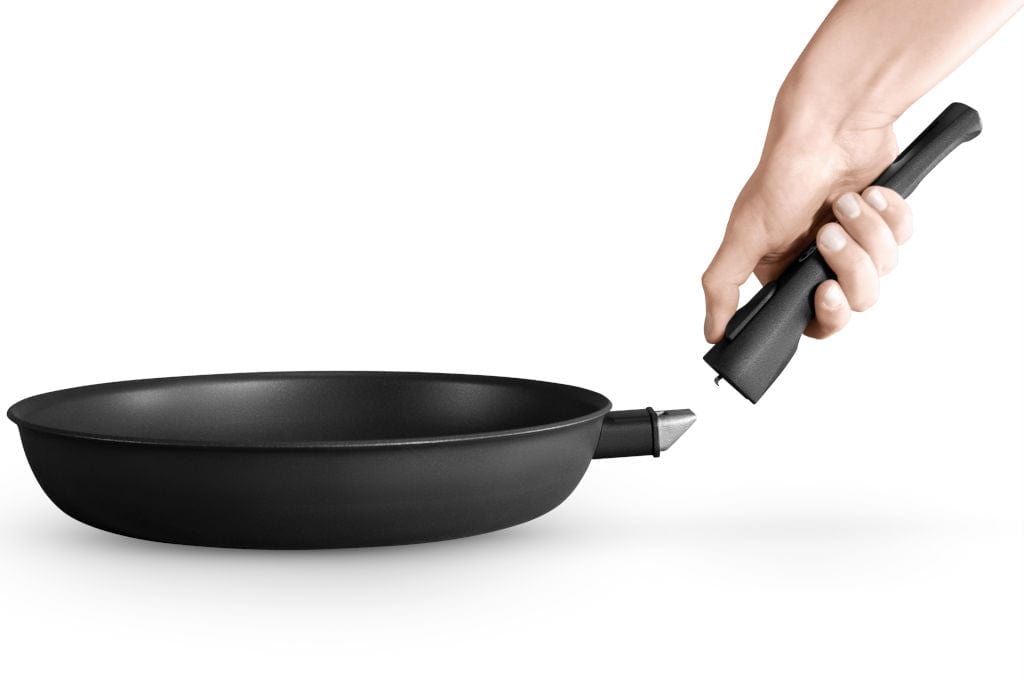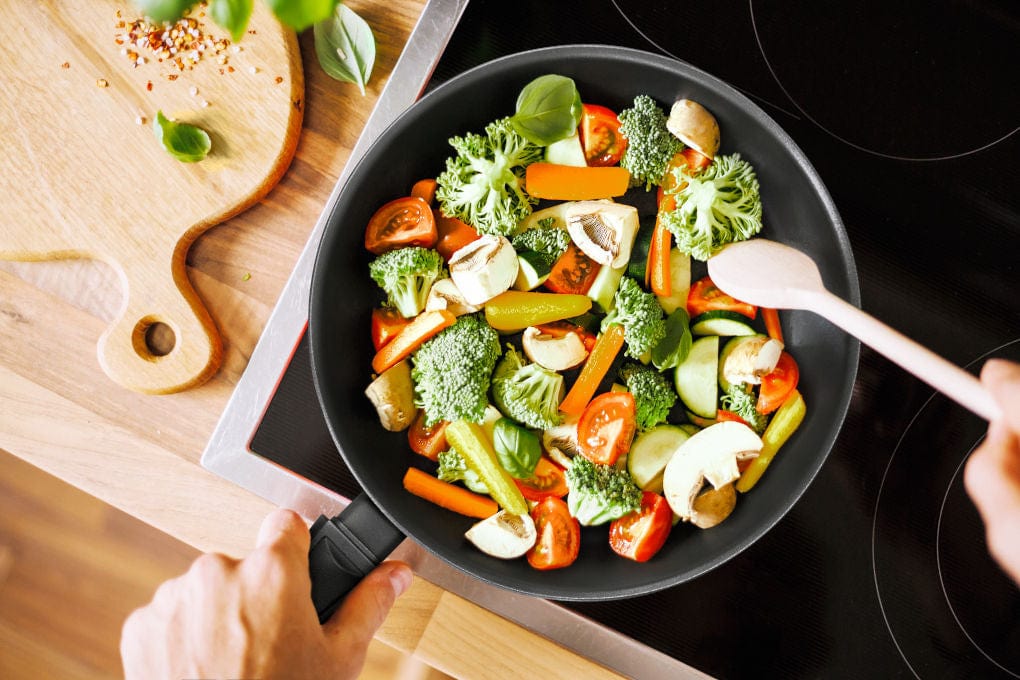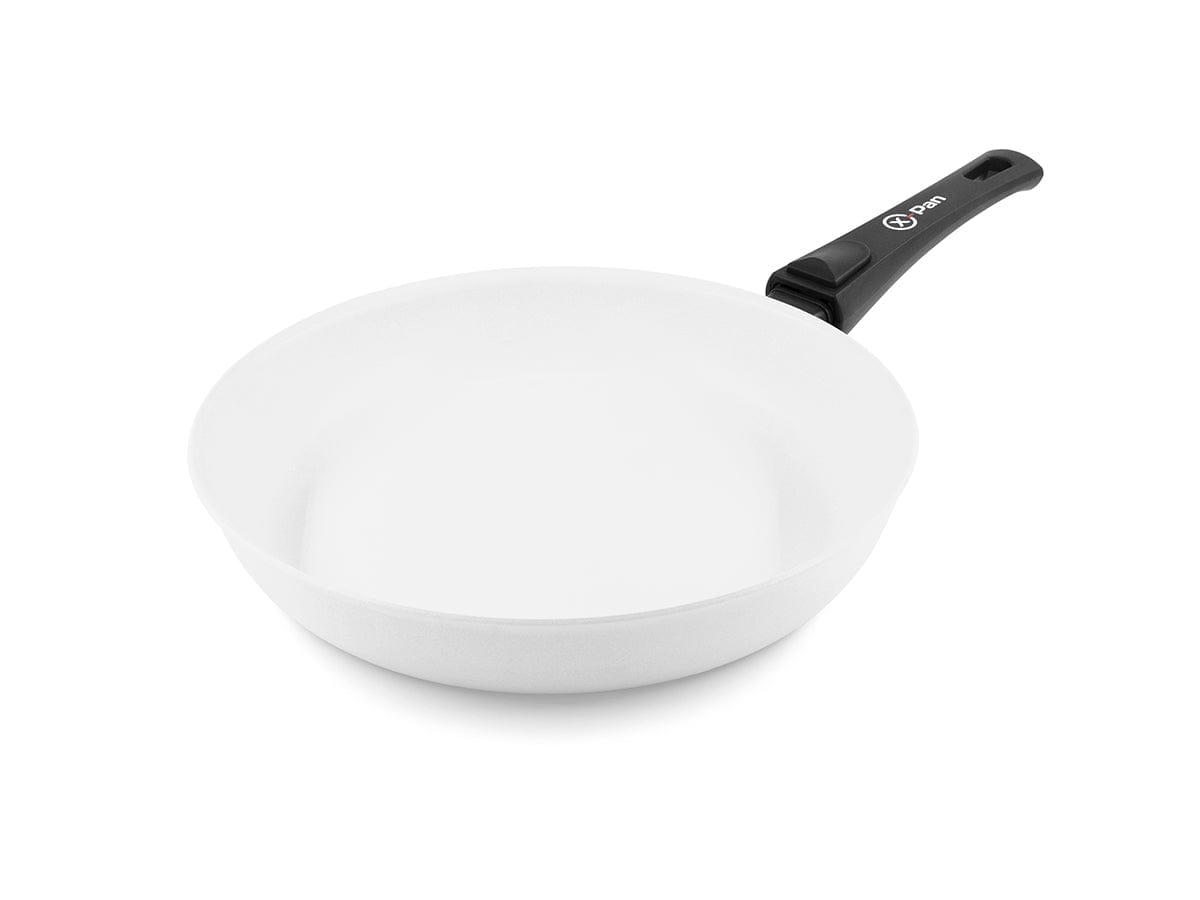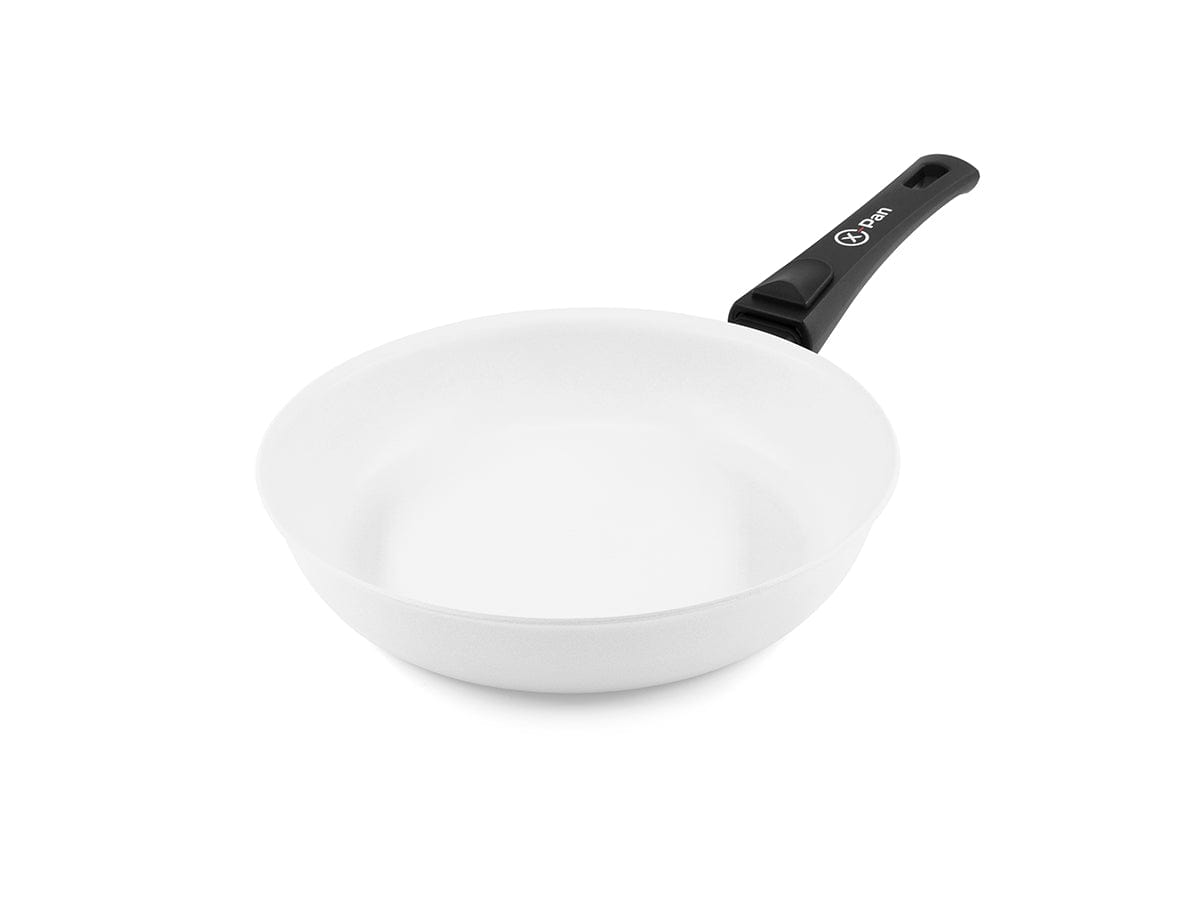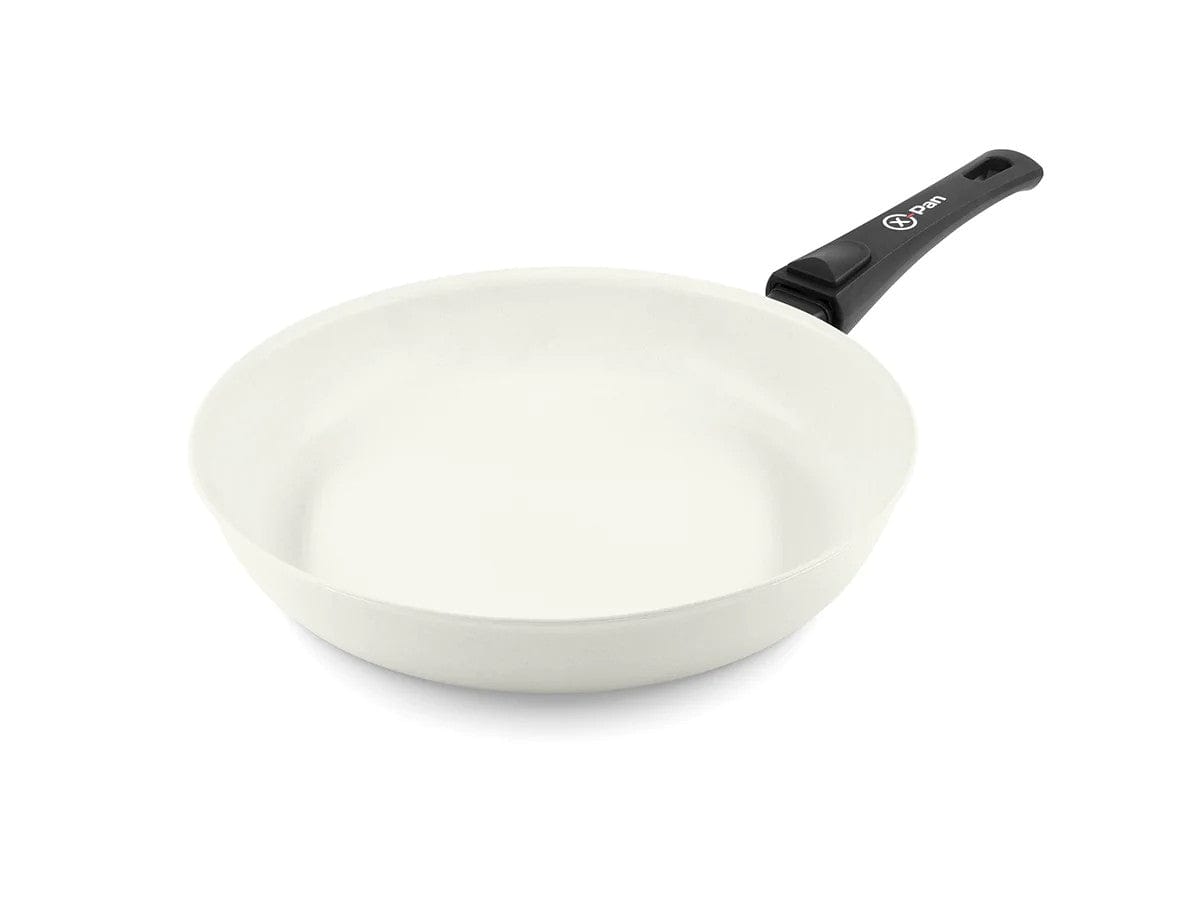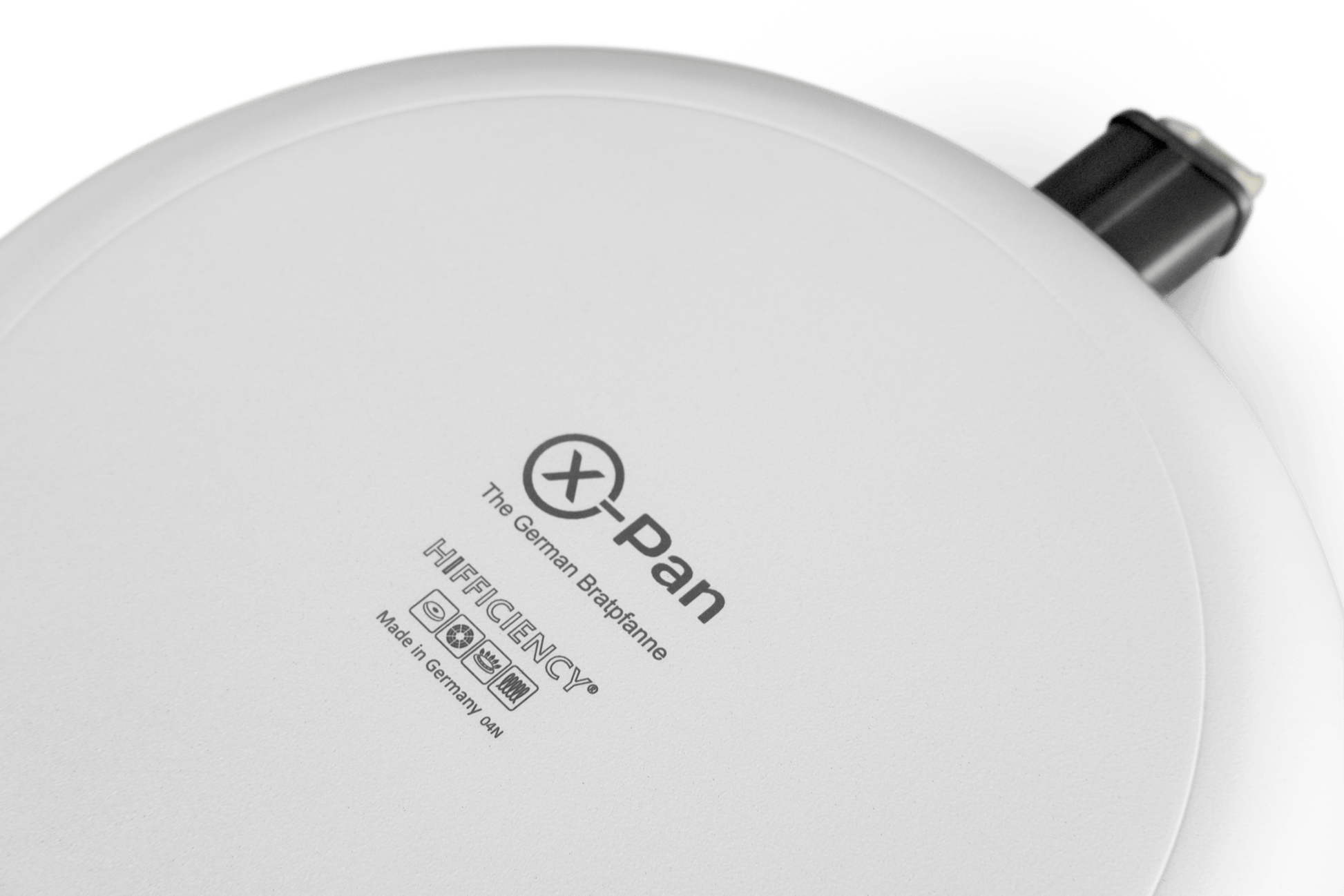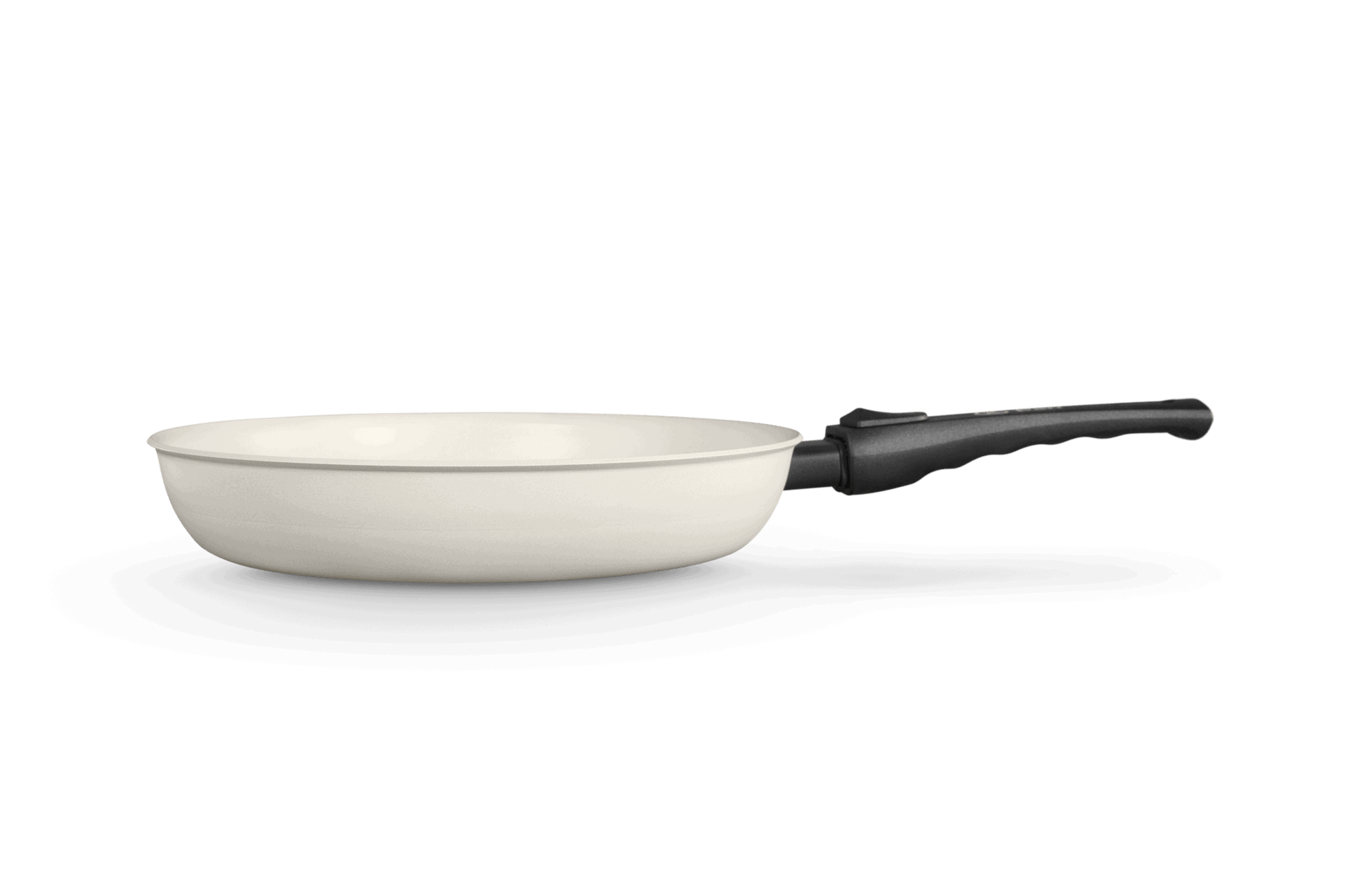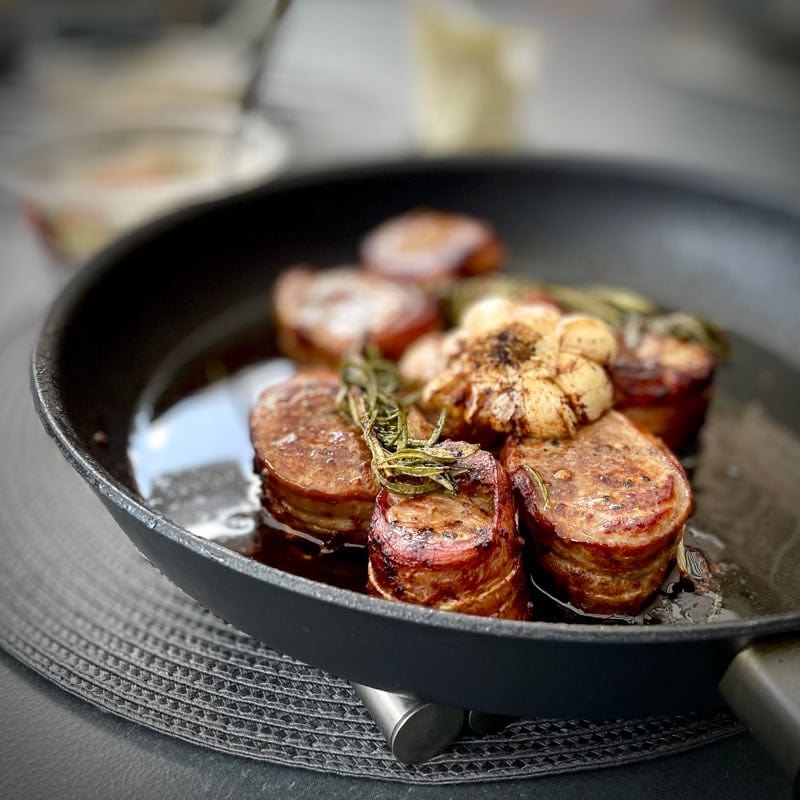 Sale price
104,00 €
Regular price
104,00 €
Tax included.
Advantages of XPAN
The advantages of the X-Pan are obvious! Fast uniform heat distribution, very good tanning properties, DURA QUARZ® Healthy ceramics, Teflon-free and without solvent, very good anti-stick effect, nothing sticks. Our coating is 2 x thicker than conventional ceramic coatings, good handling, not too heavy, still stable and oven-proof. The handle is removable, easy cleaning and dishwasher safe, suitable for all types of stove with all-round non-stick coating.