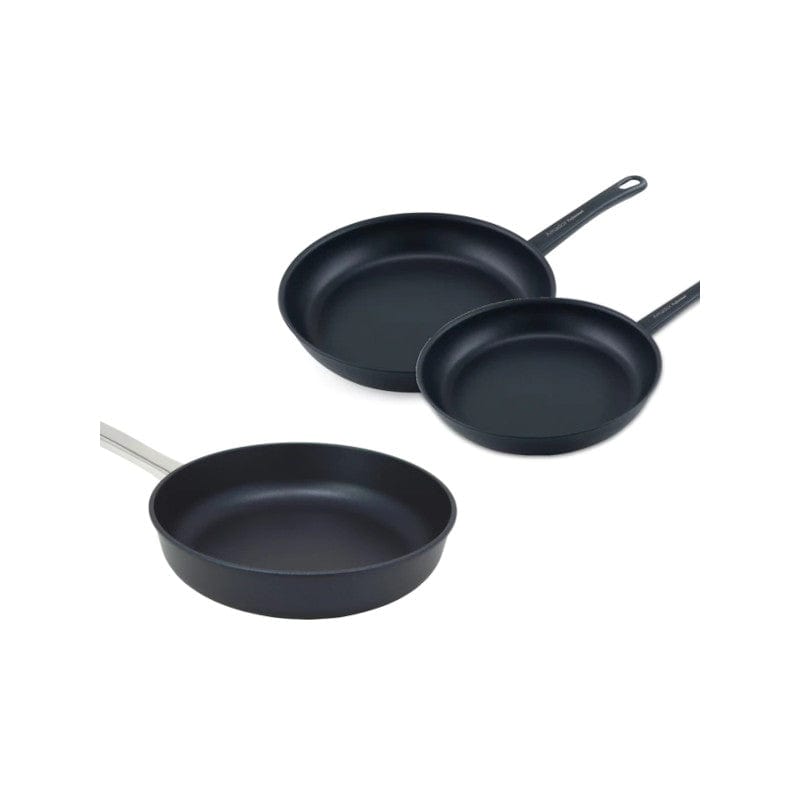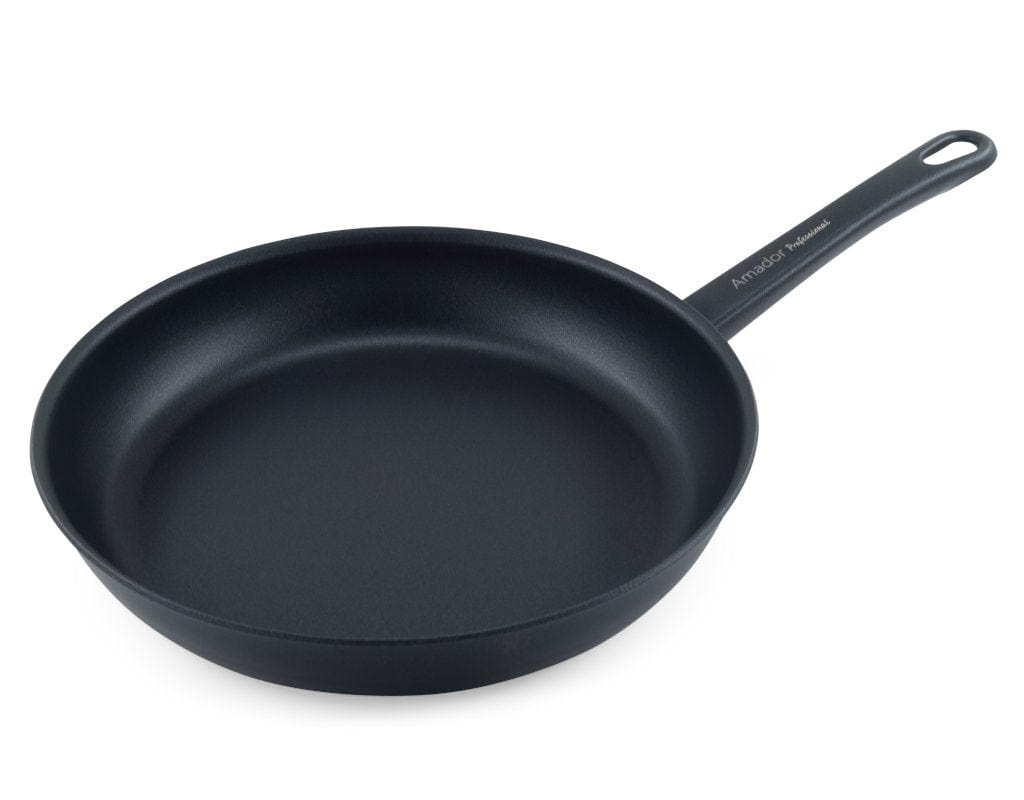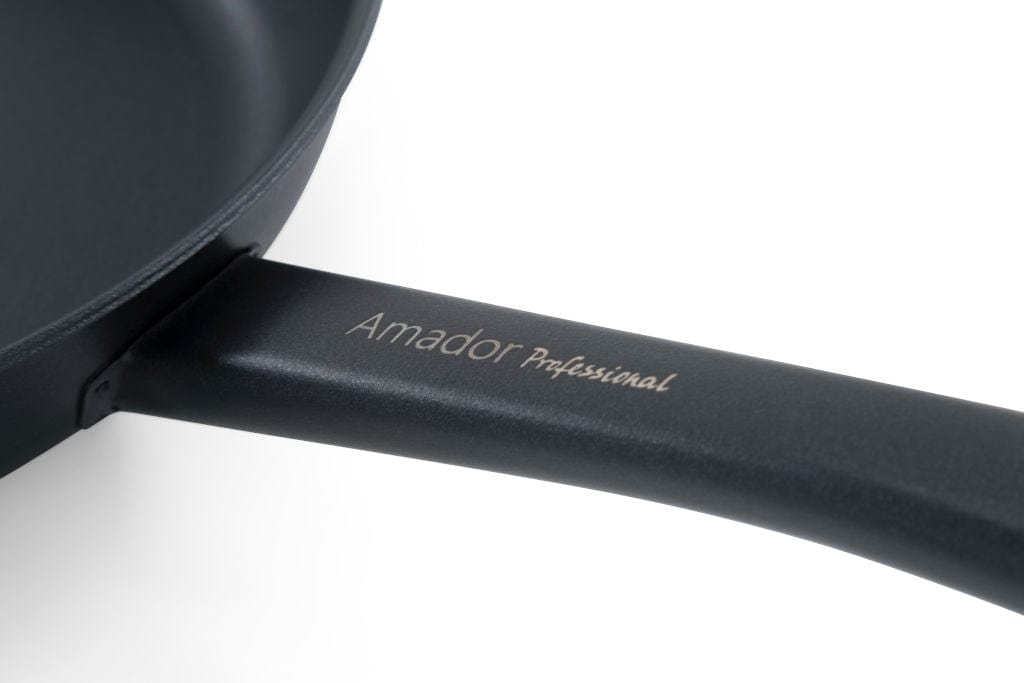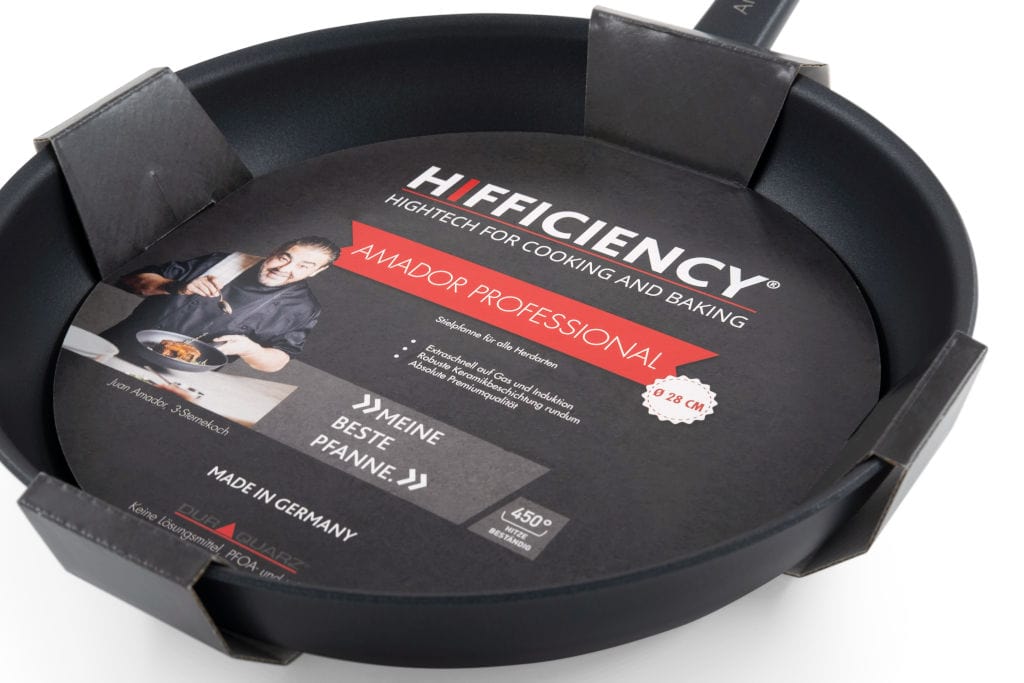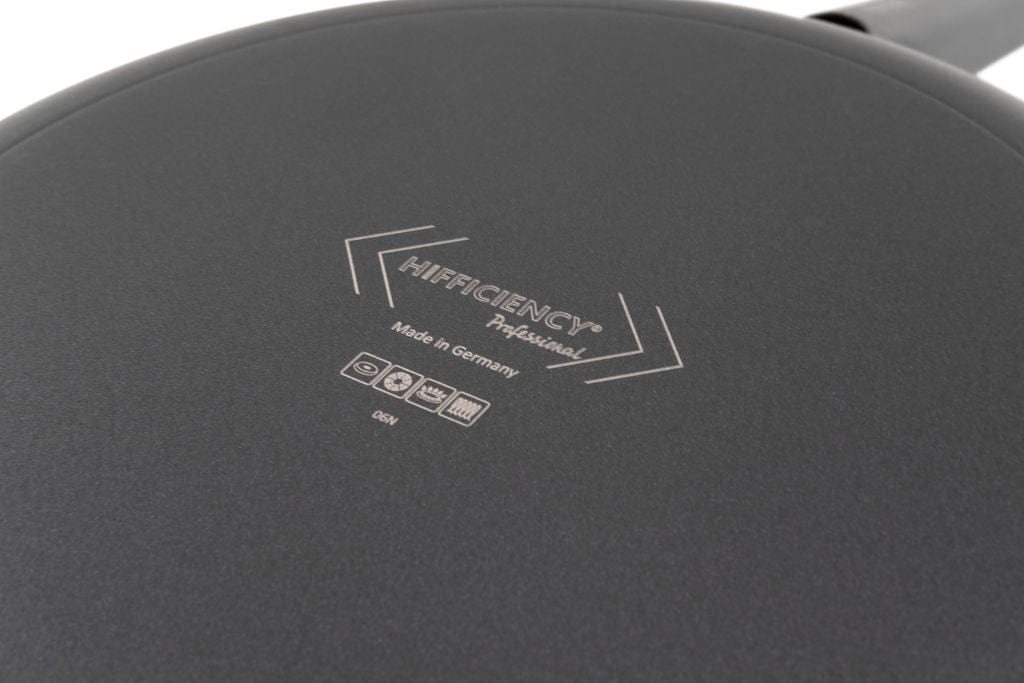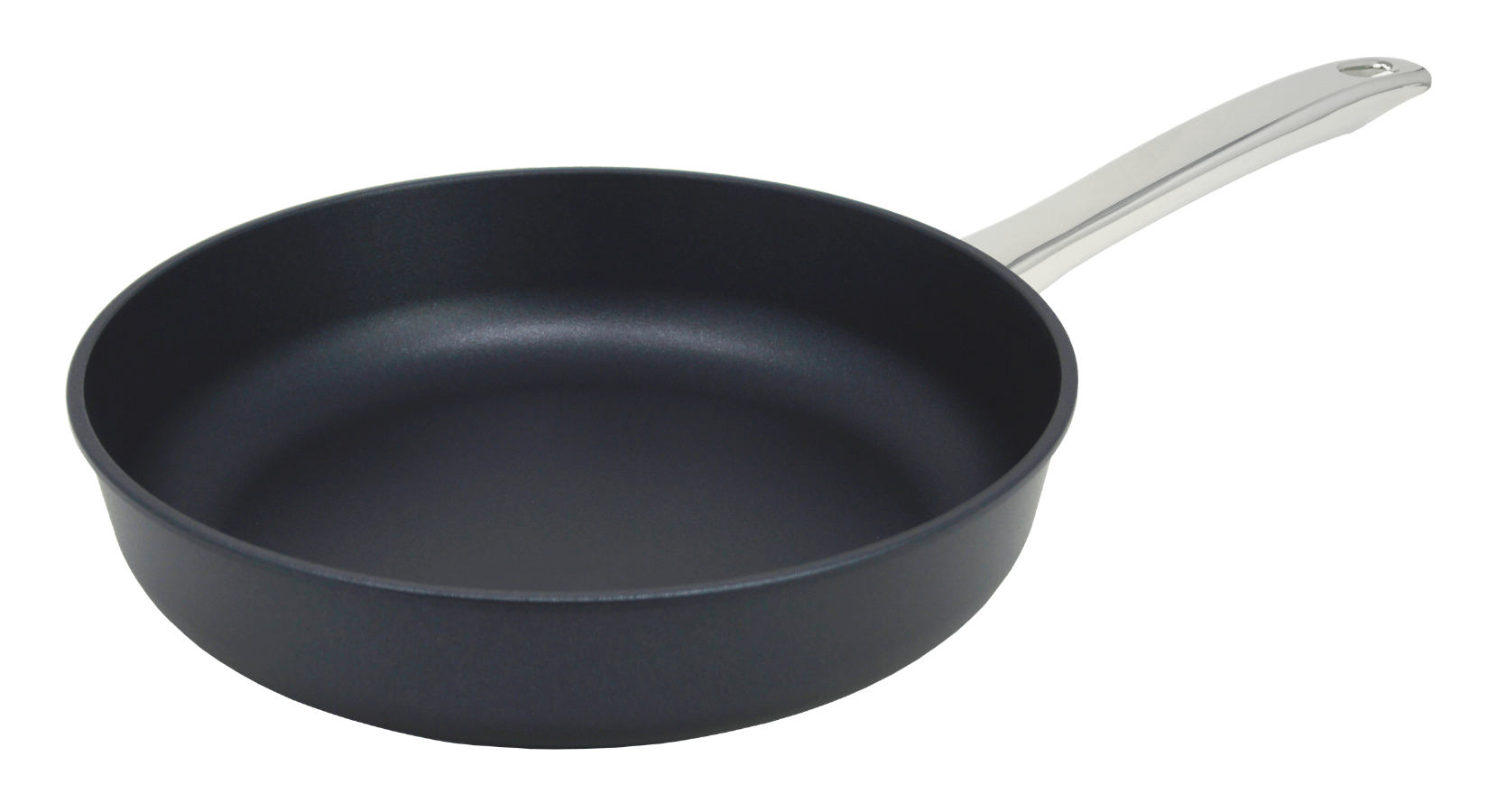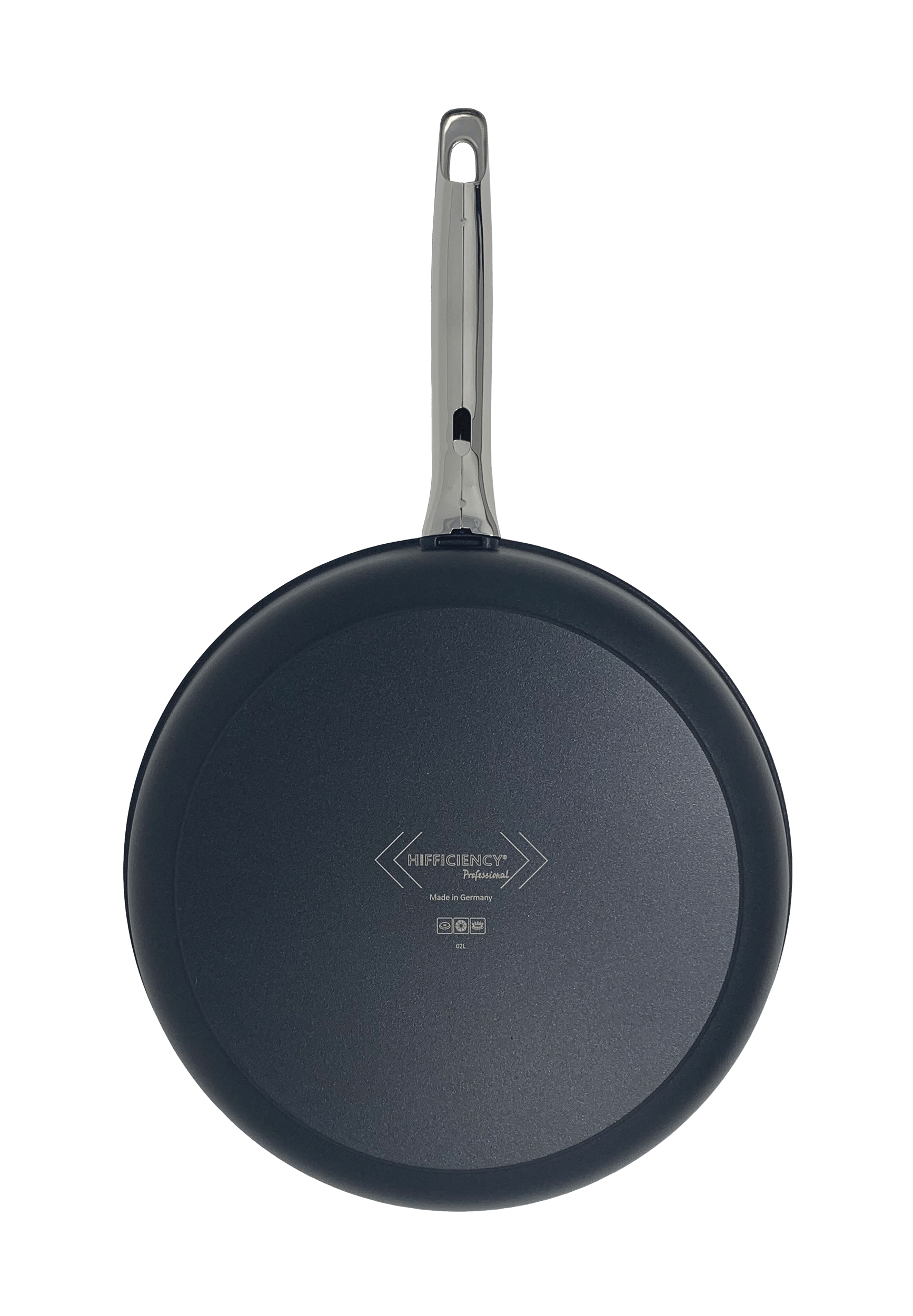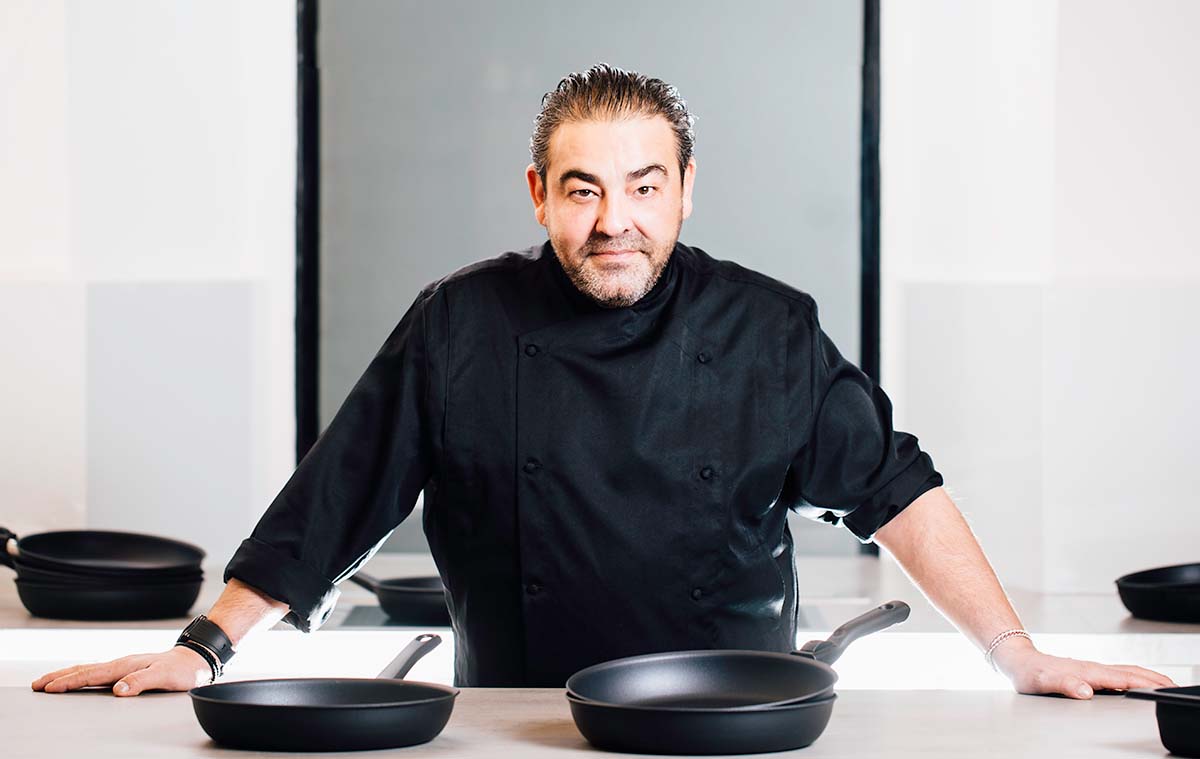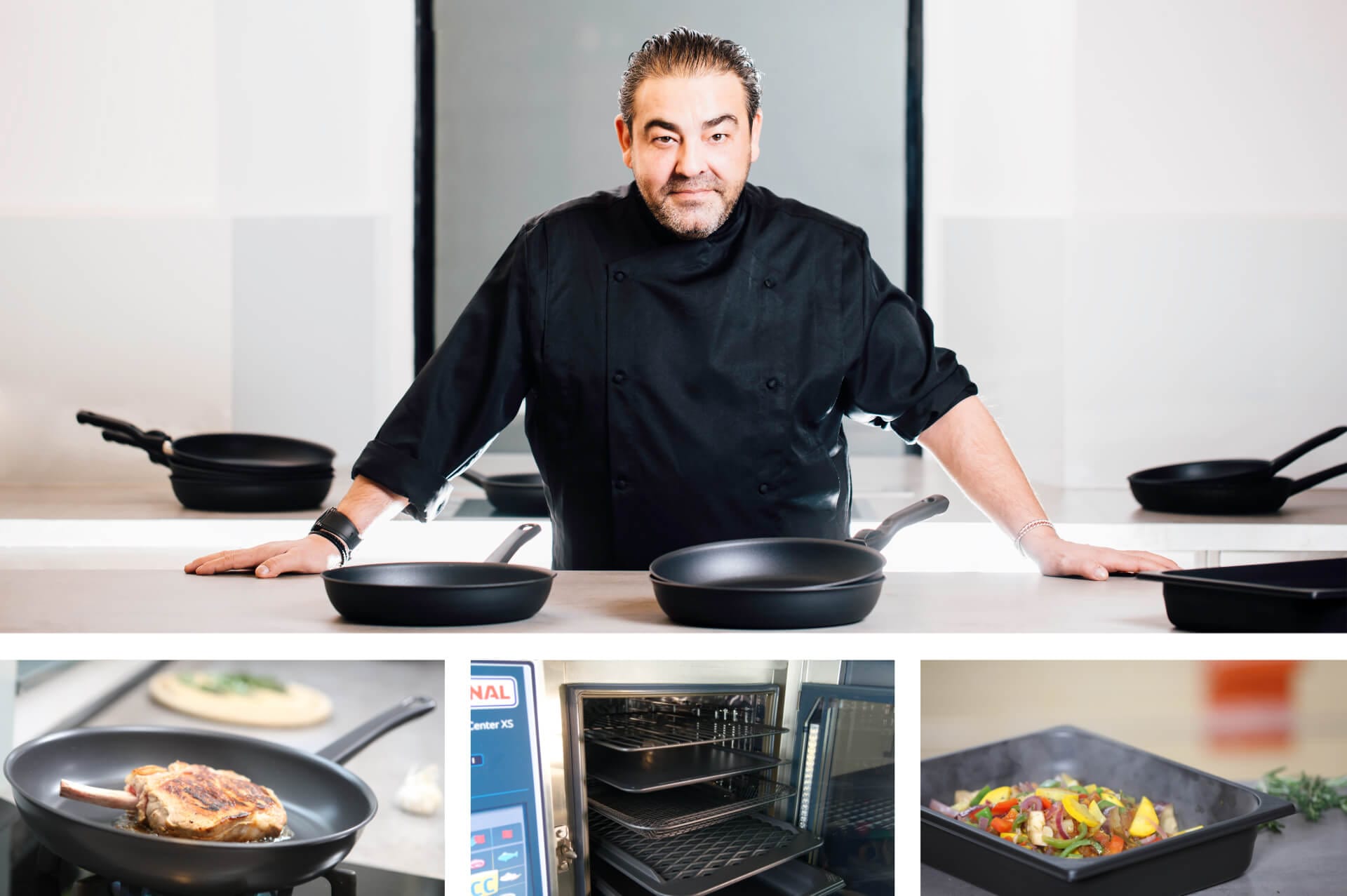 Amador Professional & Schmorpfannen Set
Sale price
322,00 €
Regular price
322,00 €
Tax included.
Amador Professional & Schmorpfannen Set
Sale price
322,00 €
Regular price
322,00 €
Product description
Shipping and Payment
reviews
Amador Professional Set
Amador Professional Frying Pan:
Fry better with the new Hifficiency® pan technology
With the innovative, lightweight and distortion-free high-speed base made of MultiSpeedMetal (stainless steel core with

aluminium core

), the Hifficiency® frying pan reaches the desired temperature extremely quickly with even heat distribution. It reacts at lightning speed to the smallest temperature regulation – highly efficient and energy-saving. Particularly well suited and particularly fast on gas and induction.
Innovative pan base made of MultiSpeedMetal® for very fast heating, even heat distribution and perfect results
Patented non-stick coating DURA QUARTZ® - nothing fryes
Easy temperature regulation – the pan responds immediately to stove settings
It is enormously stable, yet light and fits well in the hand
Hifficiency® Professional Schmorpfanne ø 28 cm
Our HIFFICIENCY Professional casserole pan is made of a new forged cast aluminium process and is therefore particularly stable and low-distortion. The thick base, in combination with the ceramic coating, guarantees a particularly even heat distribution right up to the edge. In combination with the complete DURAQUARZ coating, it has a top design and decorates every kitchen. Above all, it works perfectly for all dishes. The coating has a very good non-stick effect and is therefore ideal for everything sensitive. In addition, it can also tolerate high temperatures and can therefore also be used for searing. It tans particularly well.
Of course, the high temperatures required for this also require a coating that can do more than the usual Teflon coatings. Our new DURAQUARZ coating is ideally suited for this with its resistance up to 450°C. Optionally with induction base (induction is not an advantage if you do not have an induction cooker).
The prices stated on the product pages include statutory VAT and other price components.
Within the German mainland, we deliver with DHL for orders for a freight fee of €5.75. From a value of goods of 100,- €, the freight flat rate is waived.
However, no delivery can be made to packing stations.
You can choose to pay in advance, PayPal, invoice, direct debit or credit card.
If you would like a delivery to an island or abroad, please ask for the cost by e-mail to info@acs-coating.de.
Don't miss a thing!
Enter your email address below to be the first to know about new products and product launches.
I agree to the Terms and Conditions .