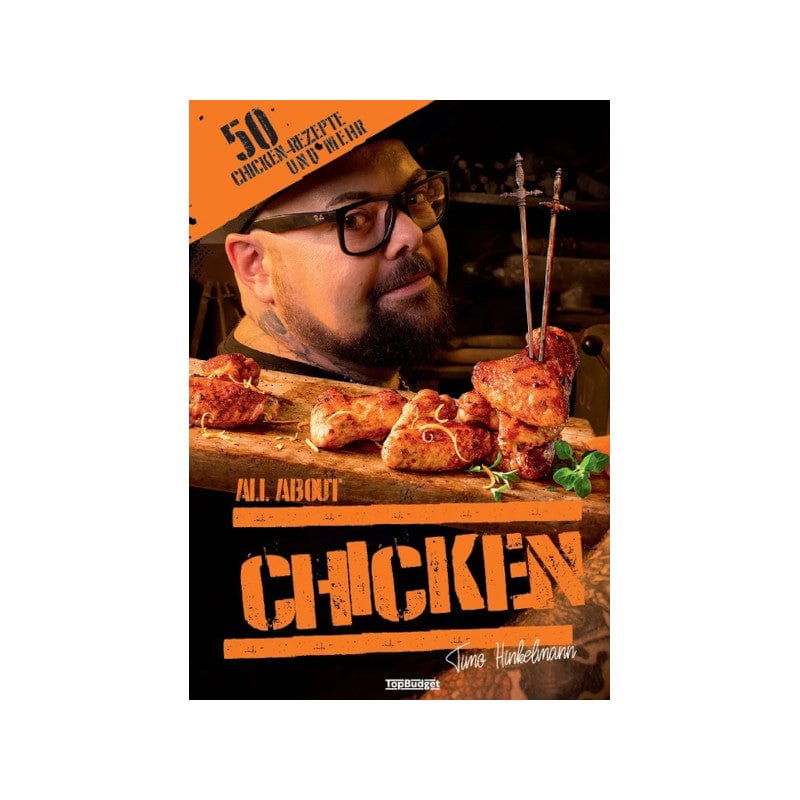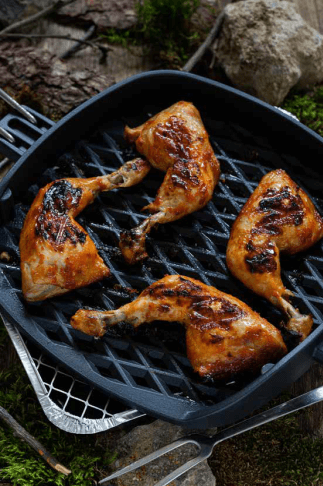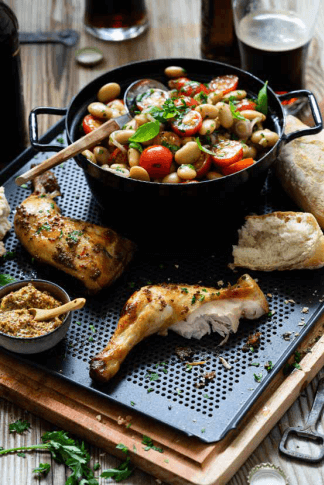 Cookbook "ALL ABOUT CHICKEN" - Timo Hinkelmann
Sale price
17,50 €
Regular price
Tax included.
Cookbook "ALL ABOUT CHICKEN" - Timo Hinkelmann
Sale price
17,50 €
Regular price
Product description
Shipping and Payment
50 CHICKEN RECIPES AND MORE
Timo Hinkelmann's first cookbook "ALL ABOUT CHICKEN".
Everything he has to say about chickens:
They have been underestimated for far too long.
Hinkelmann first explains in a very entertaining and entertaining way about breeds of chickens, their forms of husbandry, animal welfare and eco-seals, before it goes "to the flutter men". The varied recipes are really very easy to cook and of course taste exactly as you can expect from a celebrity chef like Timo Hinkelmann. Incidentally, some of the pictures were taken on his vacation trips outdoors and were absolutely authentic, a really worth seeing "picture book".

We from the Hifficiency Team have cooked several recipes and can only warmly recommend the book, to give away and cook it yourself. By the way, it is also cooked and grilled here on Hifficiency products.

The prices stated on the product pages include statutory VAT and other price components.
Within the German mainland, we deliver with DHL for orders for a freight fee of €5.75. From a value of goods of 100,- €, the freight flat rate is waived.
However, no delivery can be made to packing stations.
You can choose to pay in advance, PayPal, invoice, direct debit or credit card.
If you would like a delivery to an island or abroad, please ask for the cost by e-mail to info@acs-coating.de.
Don't miss a thing!
Enter your email address below to be the first to know about new products and product launches.
I agree to the Terms and Conditions .