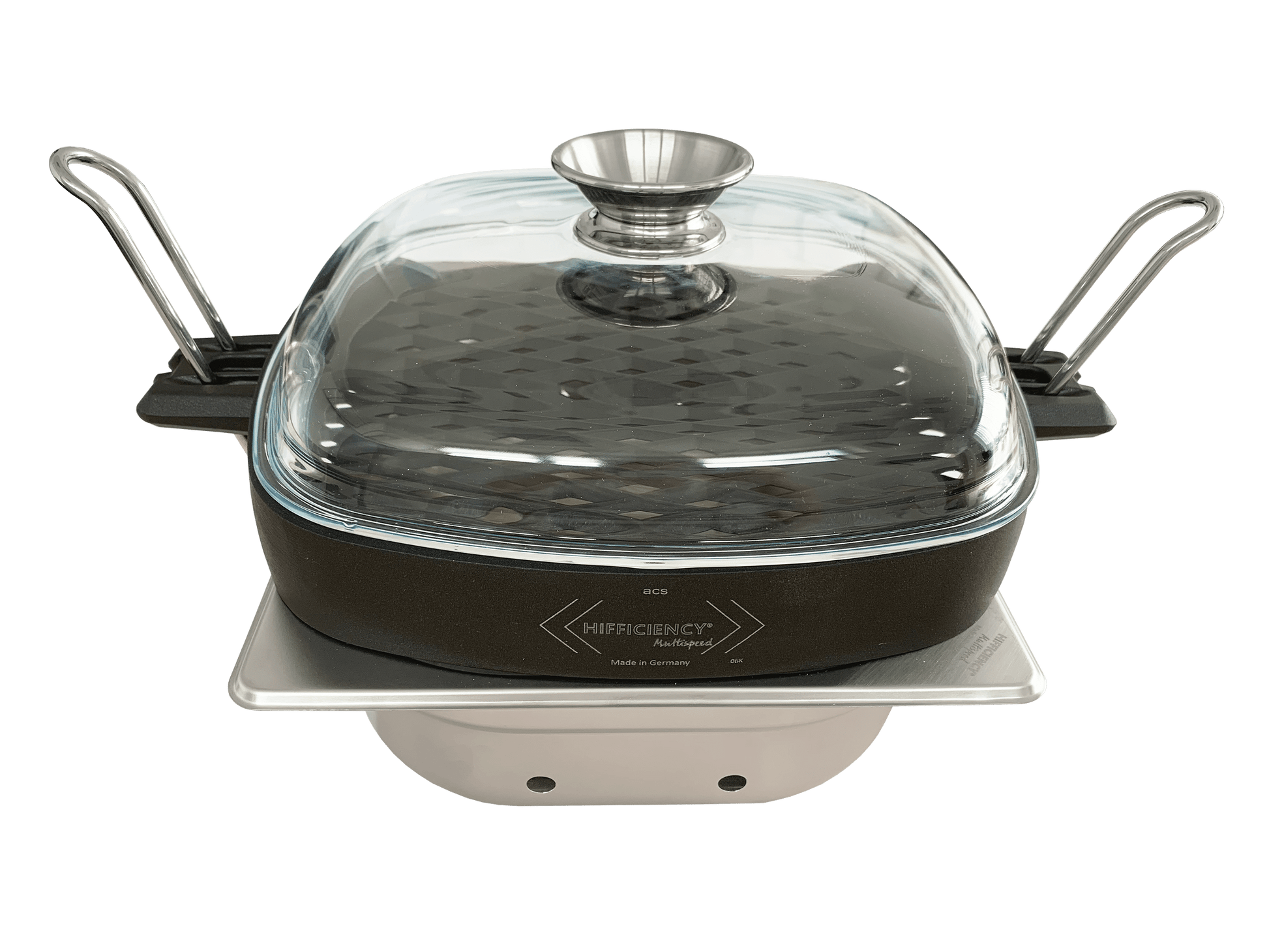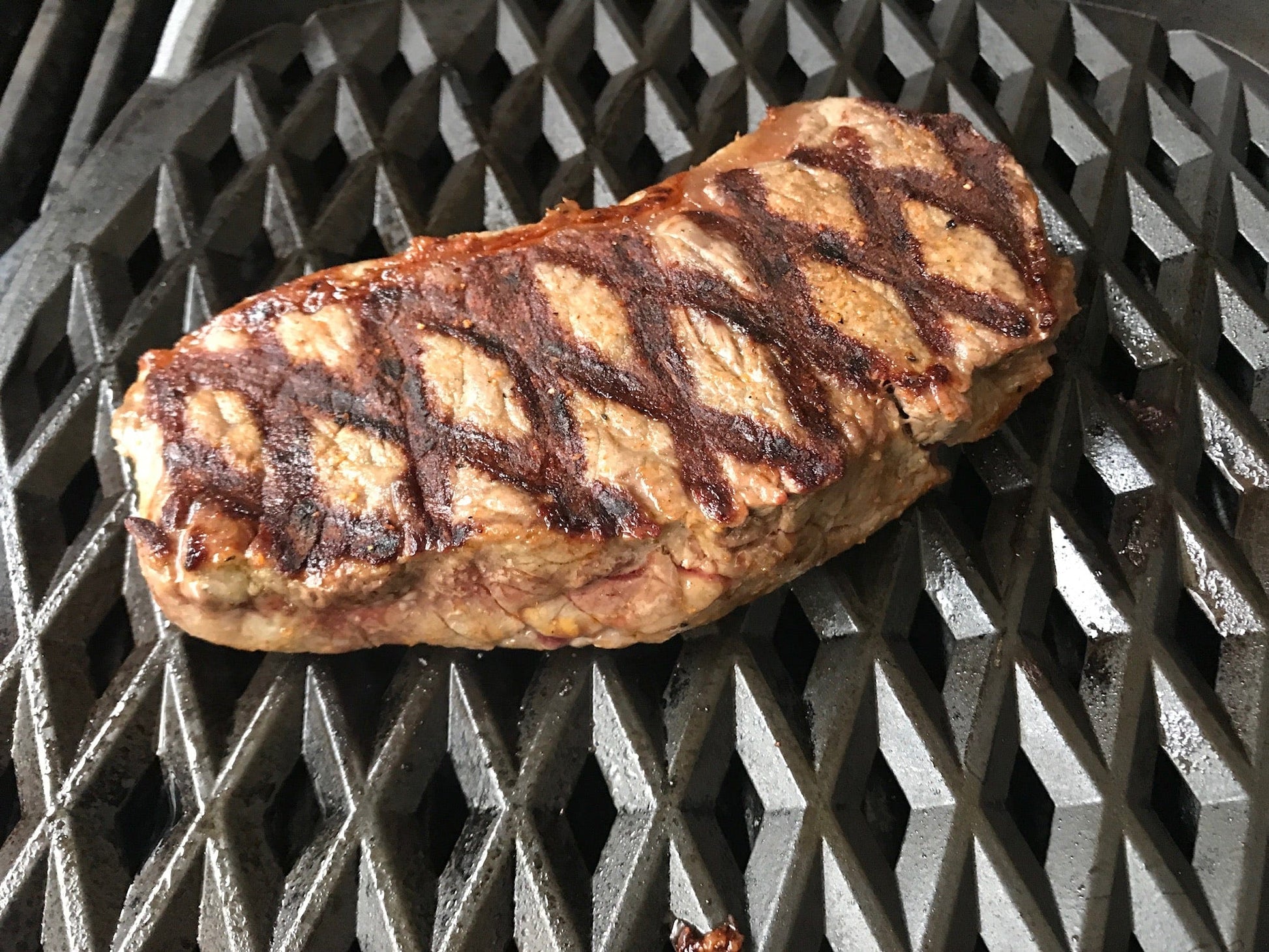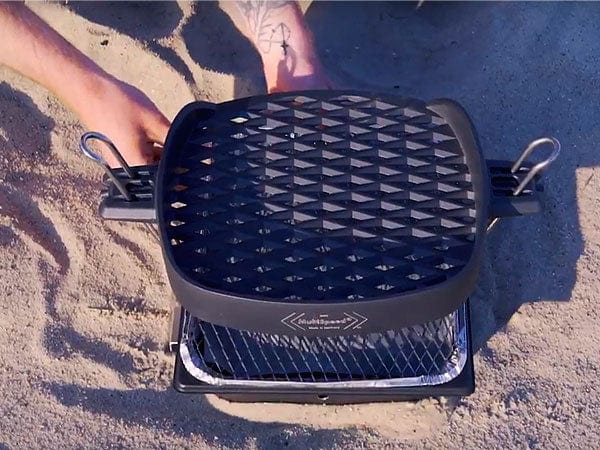 Sale price
180,00 €
Regular price
Tax included.
Multispeed®Mobile grill
Sale price
180,00 €
Regular price
Product description
Shipping and Payment
Country party with Hifficiency®-At home and on the go
Summer is finally here-time to grill something nice outside with friends or family, to cook…
Brand new: The Hifficiency®Mobil Grill with versatile professional qualities for at home and on the go. At home as an ideal addition to the normal grill, for example for vegetables, fish or sensitive meat, which sticks easily. The new DURA QUARZ®Coating is ideally suited for this up to 450 °C, free of harmful substances and Teflon!
The new rust geometry convinces with steaks with a perfect cross pattern without turning. The branding is particularly pronounced. Small parts can be placed in the kitchen and then put on the grill completely with the pan. It is also ideal to use e.g. for crispy American potatoes without oil, even in the normal oven. The handle is made of solid 18/10 stainless steel, removable and can be used in 4 positions. The back has a different geometry and produces very quickly pizza, tarte flambée etc on the grill or in the normal oven. In a crunchy quality like from a stone oven!
Ideal out and about on public barbecue areas, campsites or marinas, where the grates usually don't look very appetizing. Simply the contained hifficiency®Place the grill pan on top and grill clean. Or very self-sufficient on the go as a completely mobile grill that generates results like a big one-just perfect!
1. Hifficiency®MultiSpeed®Grill pan
2. Grill rack for grill grate pan

Consisting of 2 feet and 1 additional handle. Made of sturdy 18/10 stainless steel. Transforms the grill grate pan into a universal mini professional grill.
Can be used with standard disposable barbecues as a heat source or with the optional charcoal fire bowl.
3. Glass lid for grill pan
Lid made of heat-resistant borosilicate glass with high-quality stainless steel knob: Transforms the grill into the smallest hooded grill so that the food does not dry out.
Increases the temperature in the interior, which is also beneficial in the case of a small fire.
4. Fire bowl for grill pan
New: Better grilling and baking with the novel Hifficiency®MultiSpeed®Grilling technology-on the go and everywhere!
New: DURAQUARZ® - Non-stick coating
Brand new developed at acs and with unique advantages, patent acs
Suitable up to 450°C – no overheating
No toxic solvents, no NMP, no Teflon, no PTFE, no PFOA, ...
Very good non-stick effect, nothing sticks
Easy to clean
Suitable for the oven without temperature restriction
Spülmaschinenbeständig
Twice as thick as conventional ceramic coatings
Long-lasting non-stick effect
Very good heat conduction
The prices stated on the product pages include statutory VAT and other price components.
Within the German mainland, we deliver orders for a freight fee of € 5.75 with DHL. From a value of goods of € 100, the freight fee does not apply.
However, no delivery can be made to packing stations.
You can choose to pay in advance, PayPal, invoice, direct debit or credit card.
If you would like delivery to an island or abroad, please ask for the costs by e-mail to Info@acs-coating.de .
Don't miss anything!
Enter your email address below to be the first to know about new products and product launches.
I'm with the General Terms and Conditions Agree.