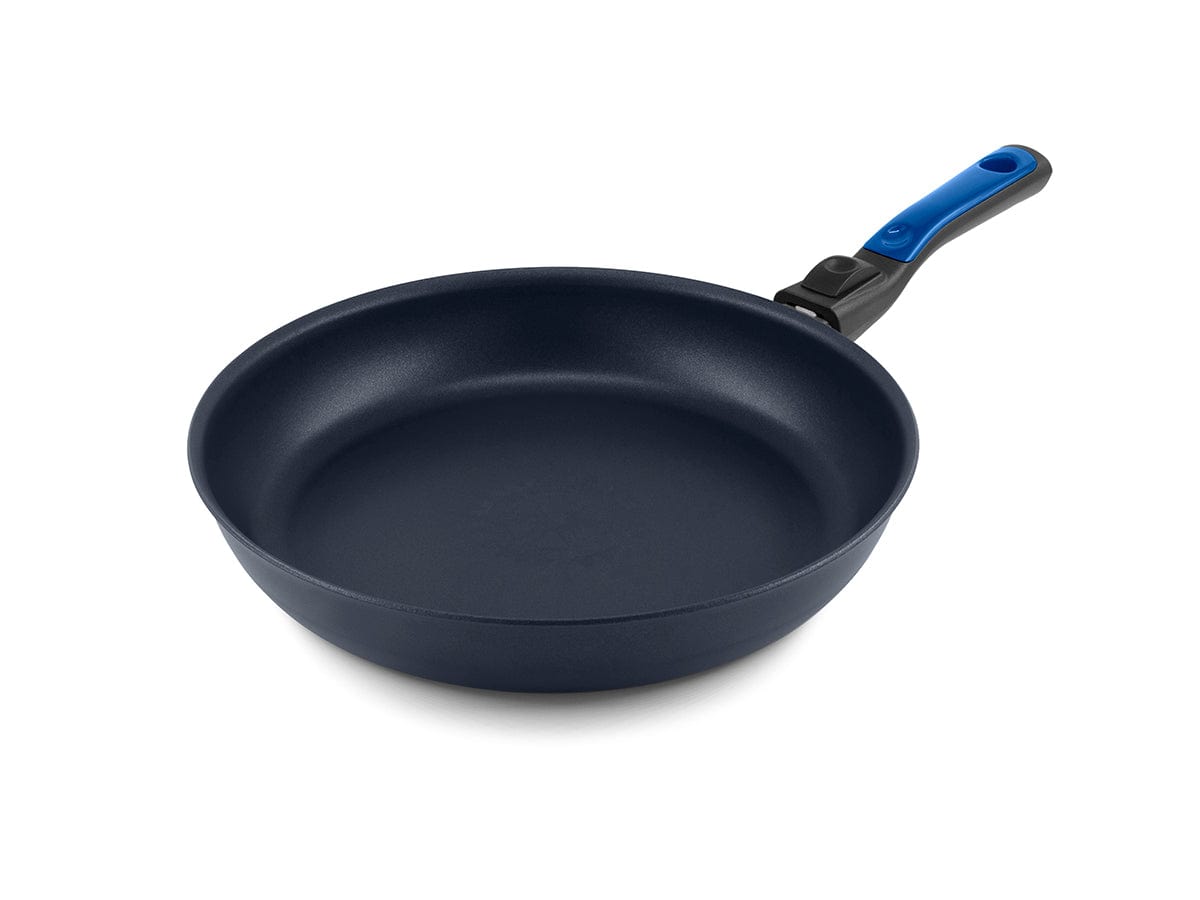 Multispeed® Frying Pan Rotary Edition
Sale price
124,00 €
Regular price
124,00 €
Tax included.
Product description
Shipping and Payment
Exclusive Rotary Edition frying pan ø 28 cm
Official Rotary License
This pan will help!
"Hello, my name is HIFFICIENCY® Rotary and I am a Rotarian. 10% of my sales proceeds go to Rotary and will be used for charitable projects. Help help others and order me. By the way, I also like to be ordered as a gift. Doing good has never been so tasty. With my innovative DURAQUARZ® coating, I am famous for crispy juicy steaks and fish and meat creations cooked to perfection – in no time at all. It's not for nothing that I'm listed as the fastest pan in the world. The Rotary symbol is located in my frying surface and additionally on the pan bridge. This makes me an excellent gift for any Rotary friend. By the way, my "brand" does not disappear, but remains for life. It also has no negative effect on frying behavior and non-stick effect. Of course, I am 100% sustainably produced in the company of a Rotary friend in Germany."
Fry better with the new HIFFICIENCY® pan technology!


Advantages:
Innovative MultiSpeedMetal® process for very fast heating, even heat distribution and perfect frying results
New patented non-stick coating DURAQUARZ® – nothing sticks, even when seared
Easy temperature regulation – the pan responds immediately to stove settings
Premiumqualität 100 % made in Germany
Formstabiler Pfannenkörper
For all types of stoves, including induction
100% oven-safe thanks to removable handle
Versatile for meat, fish, pancakes and more
Environmentally friendly thanks to solvent-free coating and efficient use of energy
Easy to clean and dishwasher safe
Long-lasting non-stick effect

The prices stated on the product pages include statutory VAT and other price components.
Within the German mainland, we deliver with DHL for orders for a freight fee of €5.75. From a value of goods of 100,- €, the freight flat rate is waived.
However, no delivery can be made to packing stations.
You can choose to pay in advance, PayPal, invoice, direct debit or credit card.
If you would like a delivery to an island or abroad, please ask for the cost by e-mail to info@acs-coating.de.
Don't miss a thing!
Enter your email address below to be the first to know about new products and product launches.
I agree to the Terms and Conditions .