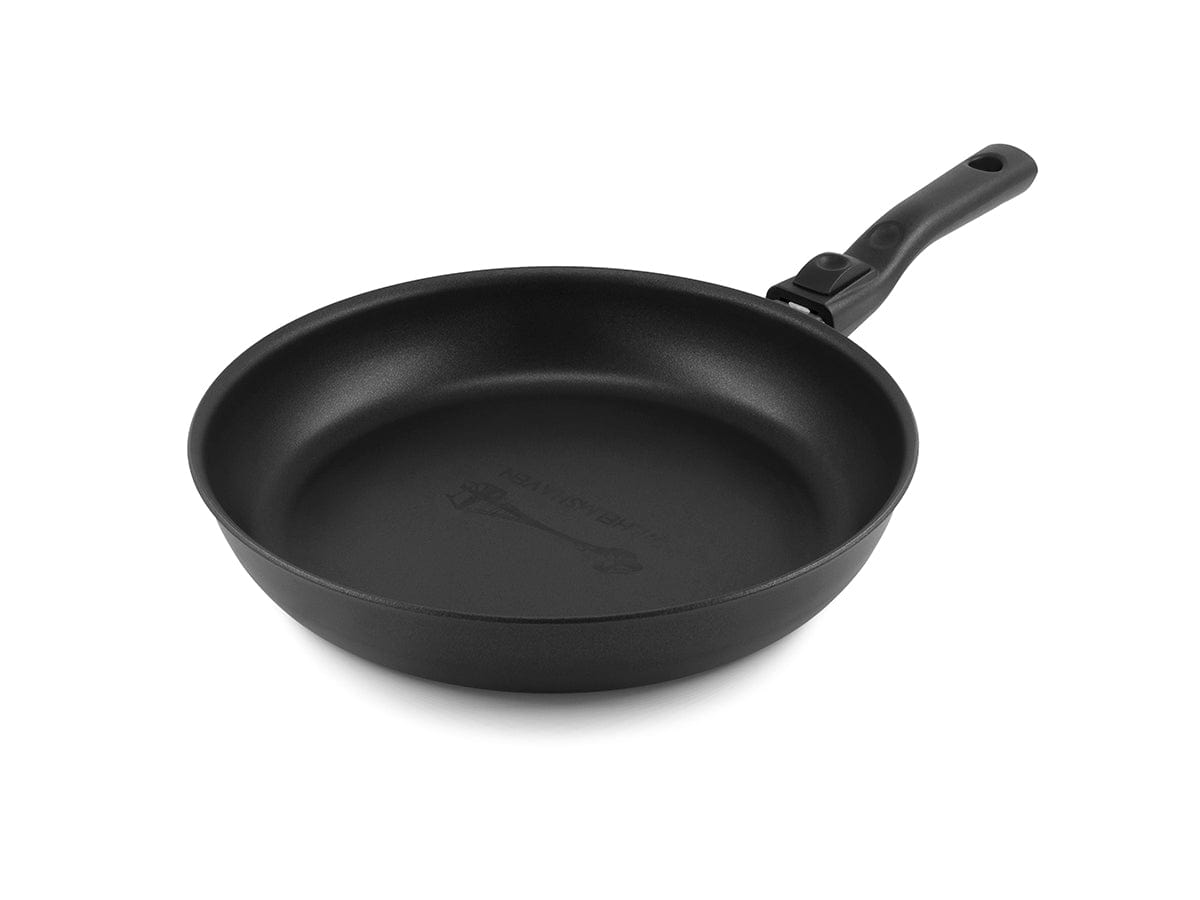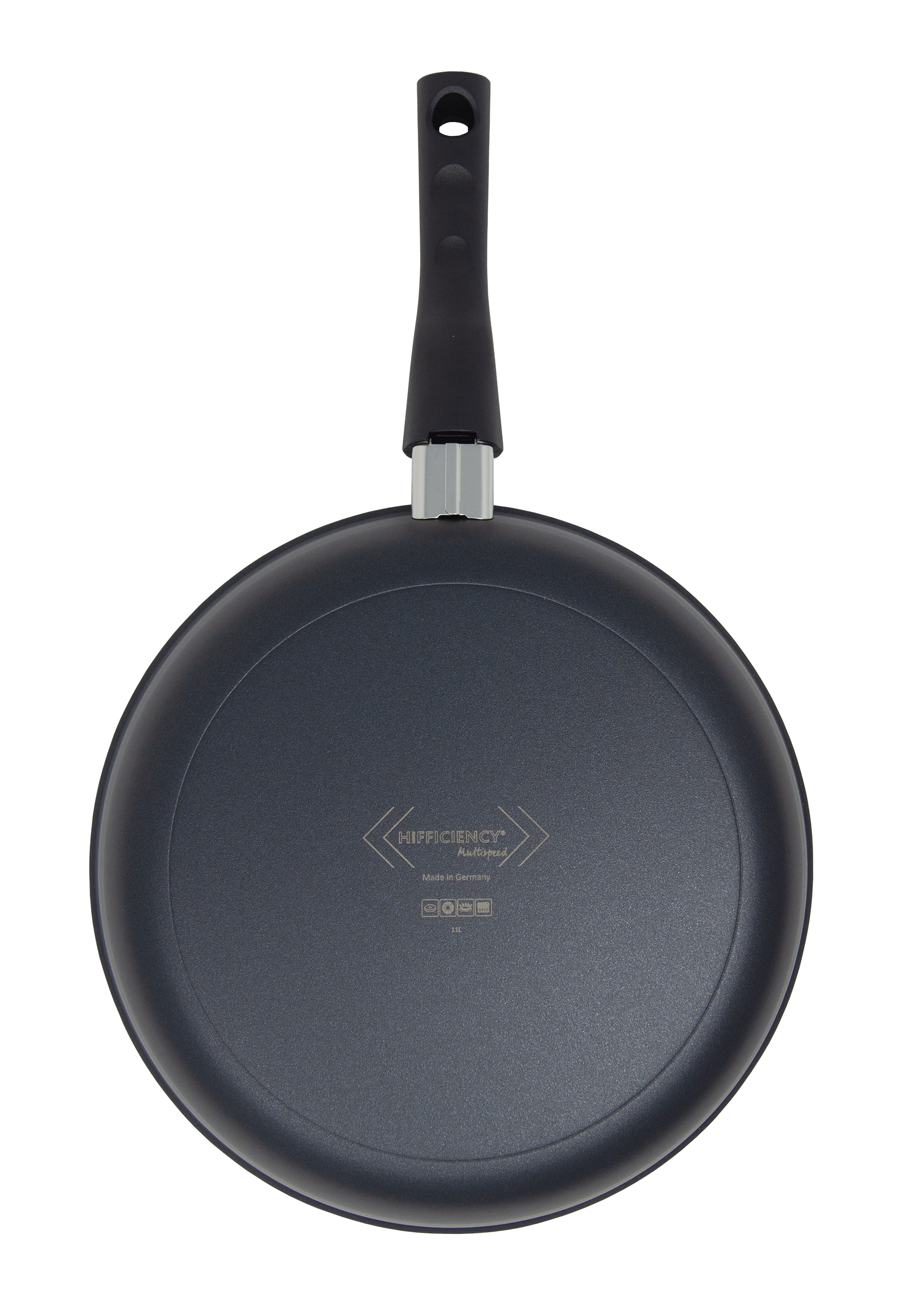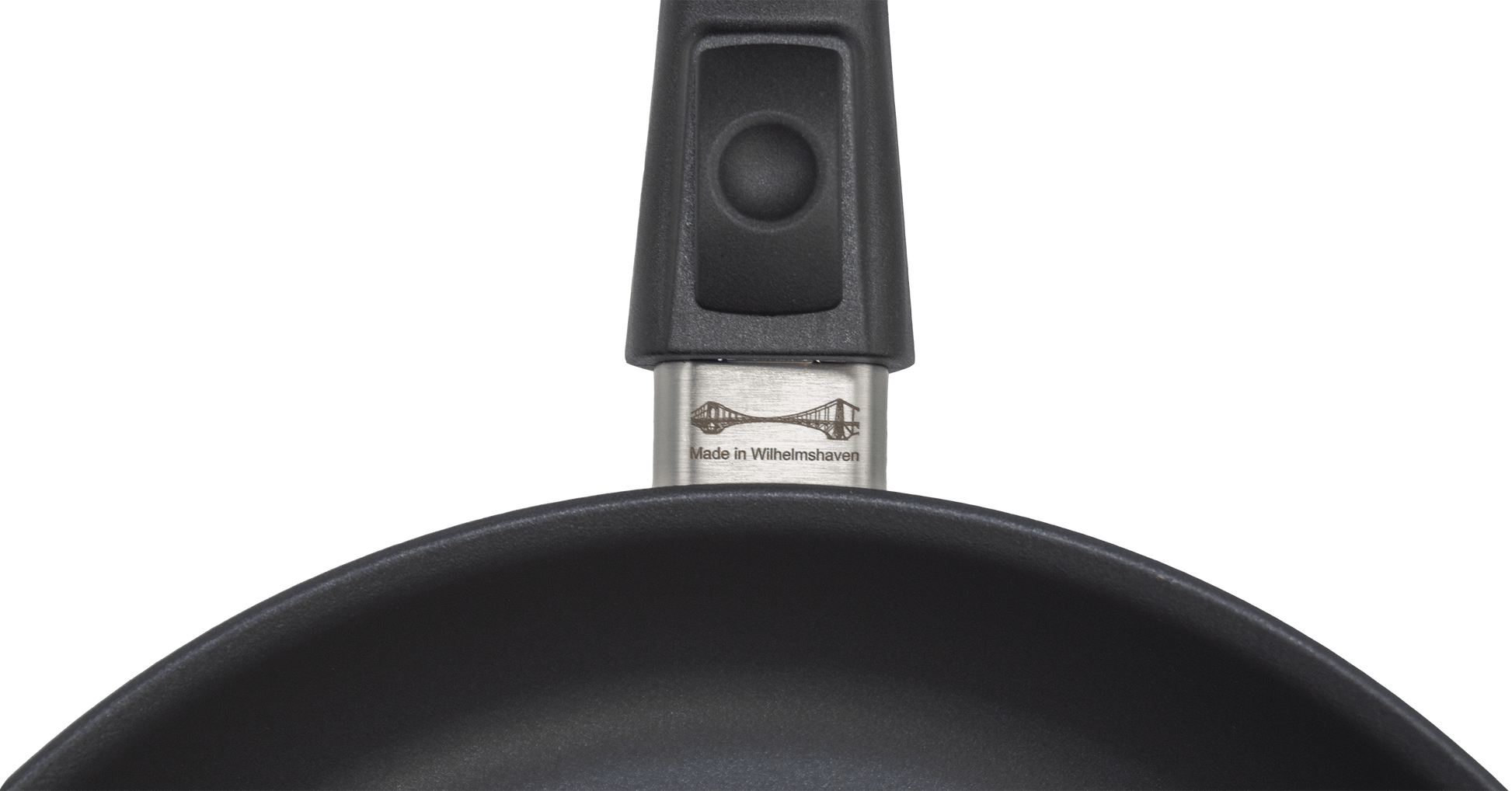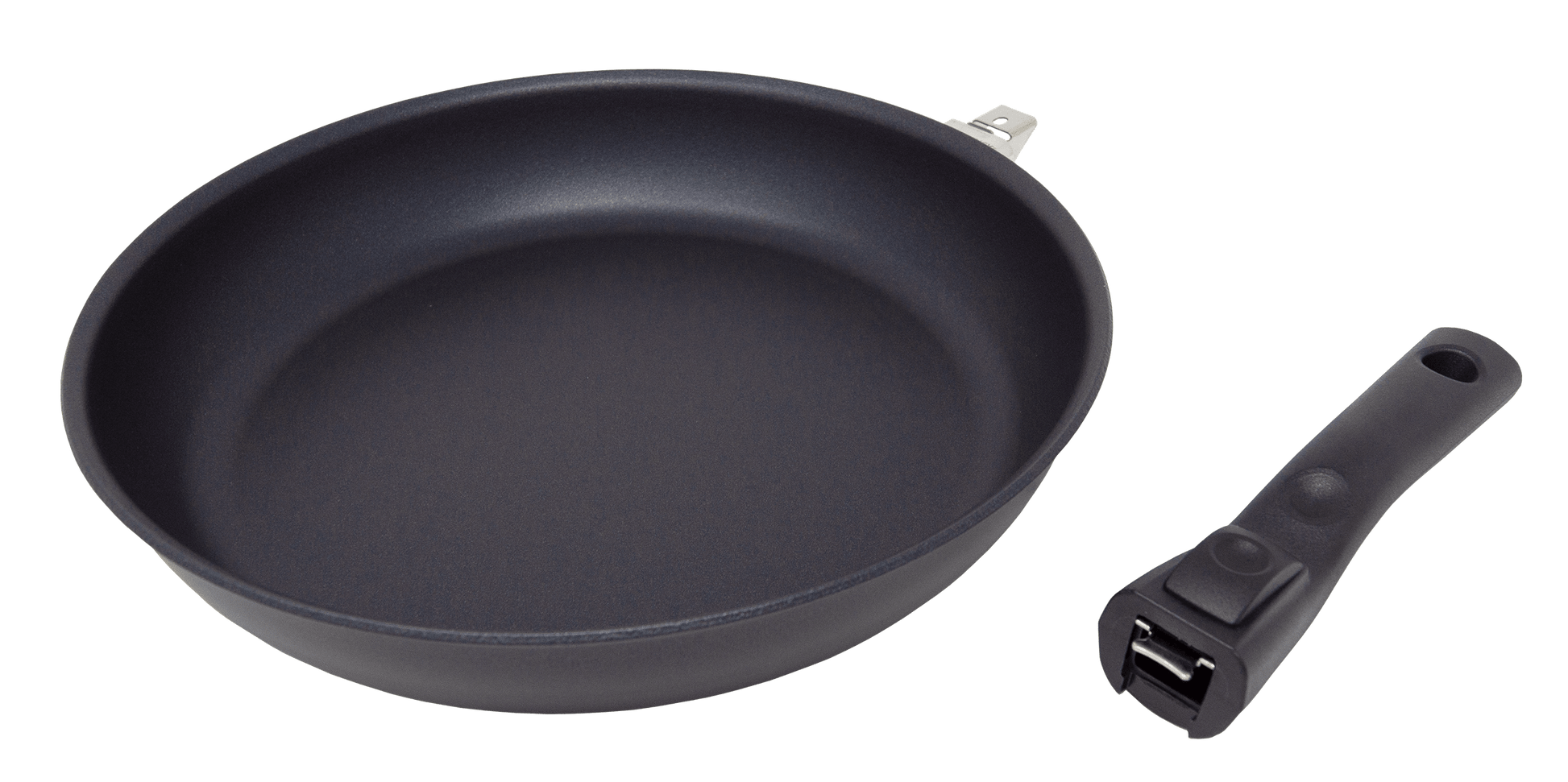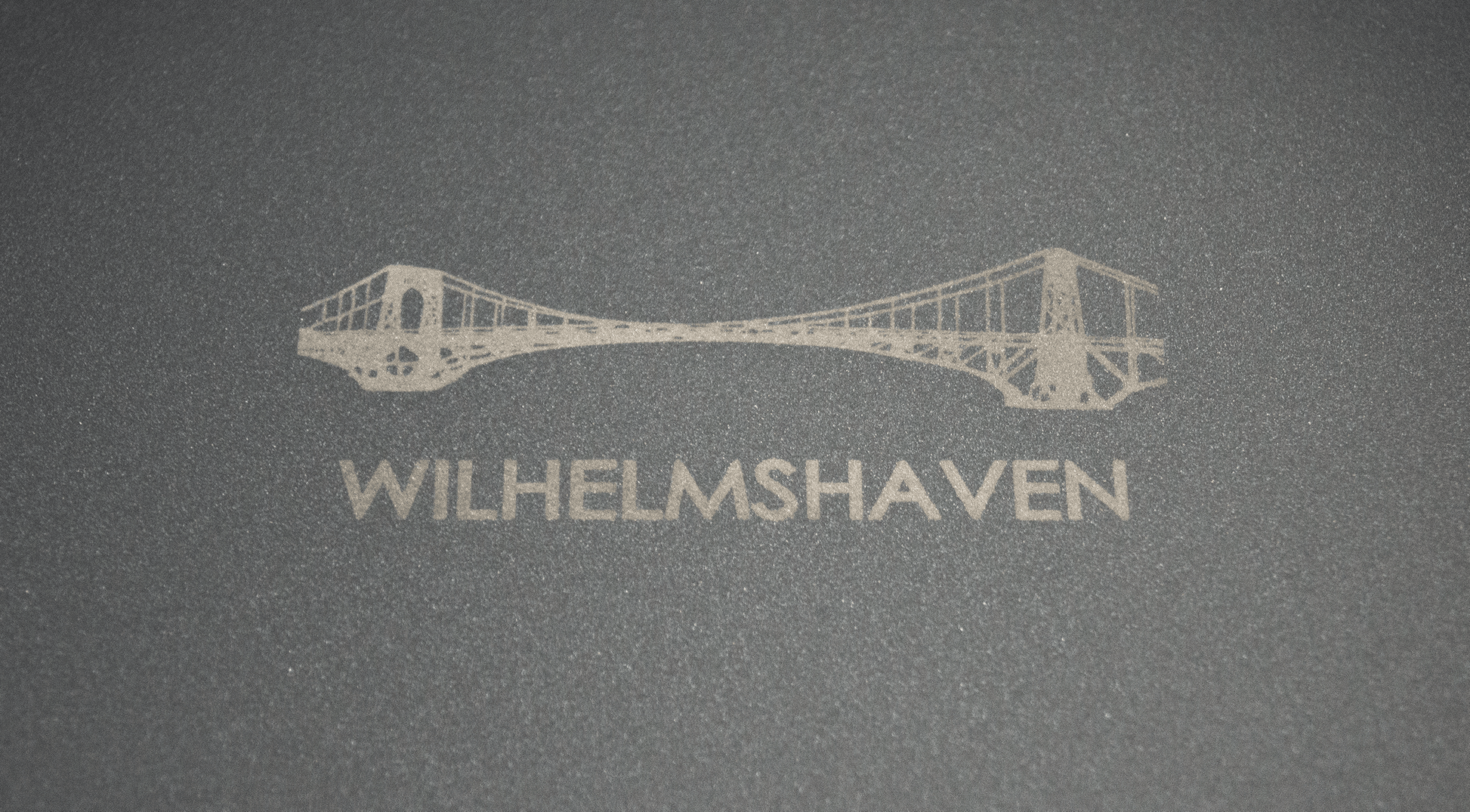 Multispeed® Wilhelmshavenpfanne
Sale price
124,00 €
Regular price
124,00 €
Tax included.
Product description
Shipping and Payment
Hifficiency® MultiSpeed® WHV frying pan ø 28 cm
The official Wilhelmshaven pan
This premium pan in professional quality is not only completely manufactured in Wilhelmshaven, but it was also developed here in Wilhelmshaven in more than 10 years of development work. It has several patents for this, both on the innovative fast and stable pan body and on the brand new DURAQUARZ® coating (without Teflon, also suitable for high temperatures up to 450°C).
And these are the additional special features of the pan:
Handle cuff with image of the Kaiser Wilhelm Bridge and inscription "Made in Wilhelmshaven". Removable handle!
In the frying surface there is a picture of the Kaiser Wilhelm Bridge.
Sales stations of the city of Wilhelmshaven:
Wilhelmshaven Touristik & Freizeit GmbH, Banter Deich 2
Specialist shop Friedrich Jaensch, Preußenstraße 48b
Factory outlet acs, Kutterstr. 2
HIFFICIENCY® Online Shop hifficiency.shop
Fry better with the new Hifficiency® MultiSpeed® pan technology
With the innovative, lightweight and distortion-free high-speed base made of MultiSpeedMetal, the Hifficiency® MultiSpeed® frying pan reaches the desired temperature extremely quickly with even heat distribution. It reacts at lightning speed to the smallest temperature regulation – highly efficient and energy-saving.
Innovative pan base made of MultiSpeedMetal® for very fast heating, even heat distribution and perfect results
Patented non-stick coating DURA QUARTZ® – nothing sears
Easy temperature regulation – the pan responds immediately to stove settings
It is enormously stable, yet light and fits well in the hand
New: DURAQUARZ® - Non-stick coating
Brand new developed at acs and with unique advantages, patent acs
Suitable up to 450°C – no overheating
No toxic solvents, no NMP, no Teflon, no PTFE, no PFOA
Very good non-stick effect, nothing sticks
Easy to clean
Suitable for the oven
Spülmaschinenbeständig
Twice as thick as conventional ceramic coatings
Long-lasting non-stick effect
Very good heat conduction
The prices stated on the product pages include statutory VAT and other price components.
Within the German mainland, we deliver with DHL for orders for a freight fee of €5.75. From a value of goods of 100,- €, the freight flat rate is waived.
However, no delivery can be made to packing stations.
You can choose to pay in advance, PayPal, invoice, direct debit or credit card.
If you would like a delivery to an island or abroad, please ask for the cost by e-mail to info@acs-coating.de.
Don't miss a thing!
Enter your email address below to be the first to know about new products and product launches.
I agree to the Terms and Conditions .