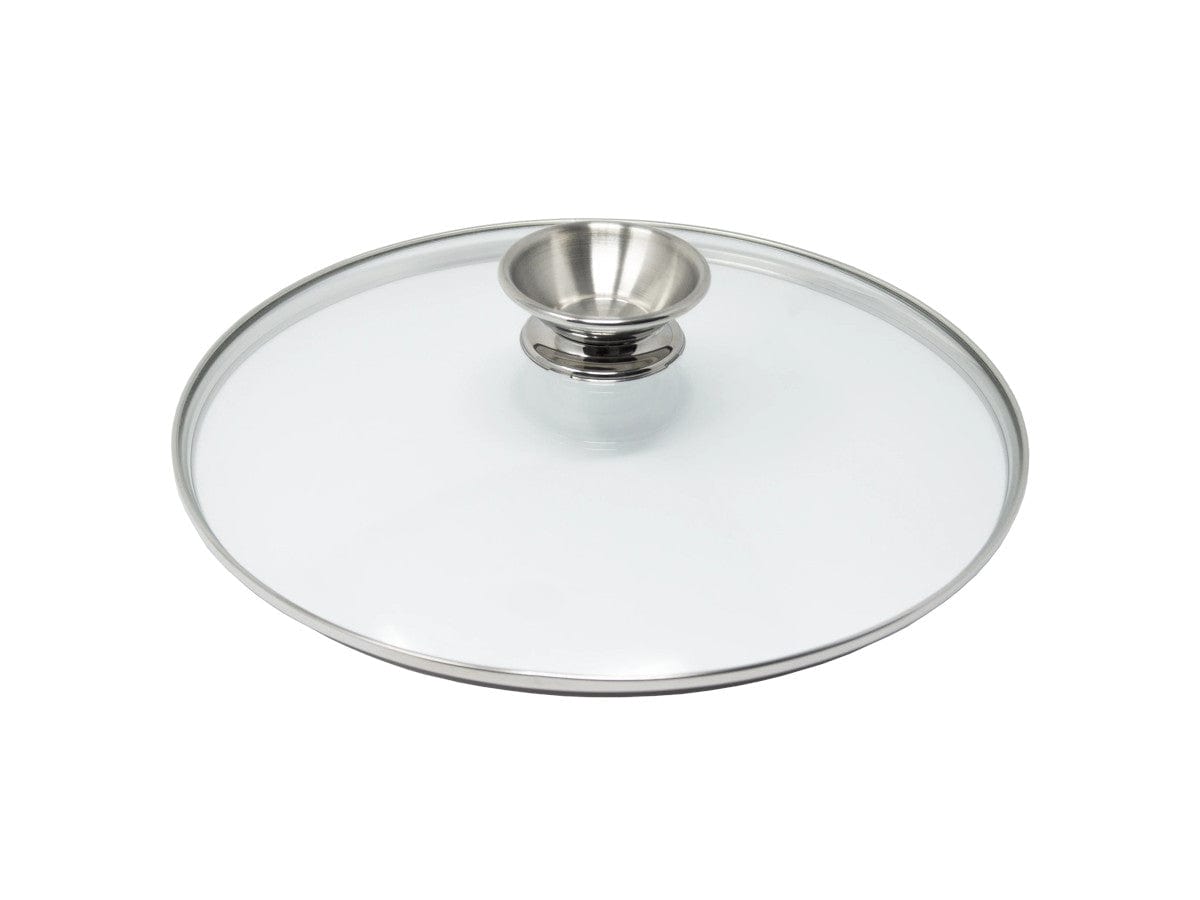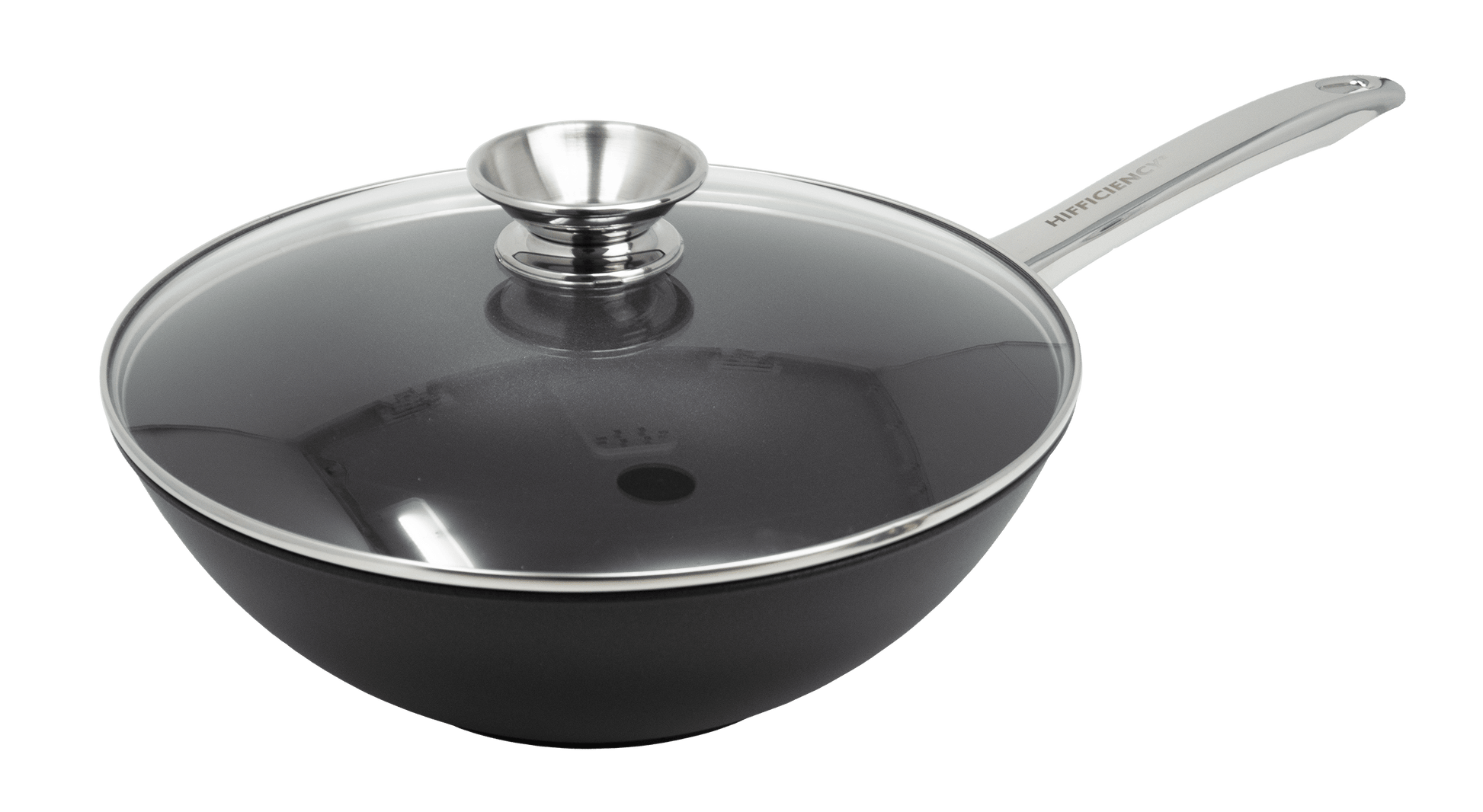 Sale price
30,90 €
Regular price
Tax included.
Multispeed®Wok glass lid
Sale price
30,90 €
Regular price
Product description
Shipping and Payment
HIFFICIENCY® Multispeed®
WOK (30 cm E)
With complete DURAQUARZ® non-stick coating. Made in Germany
In Asian cuisine, (almost) everything is prepared in a wok. Woks are a pan and pot in one. Work is carried out at very high temperatures, which are also transferred to the edge on the gas flames there. This means that you can also "sizzle" at the edges.
Our HIFFICIENCY® Multispeed® Wok is adapted to modern European electric stoves, but also works on gas. Made of cast aluminum, it also optimally conducts heat to the rim to enable the Asian "cooking feeling".
Of course, the high temperatures required for this also require a coating that can do more than the usual Teflon coatings. Our new DURAQUARZ® coating is ideally suited for this with its resistance up to 450°C. This results in the optimal synthesis of (uncoated) Asian steel wok and modern European cookware with non-stick coating. Immerse yourself in Asian cuisine without everything sticking to you and without having to be afraid of dangerous fumes.
Optionally with induction-capable base and matching stainless steel glass lid. The knob made of beautiful stainless steel is also suitable for adding (port) wine etc. drop by drop. with the lid closed!
advantages
Very good heat distribution right up to the edge

Thanks to the DURAQUARZ® coating, unique non-stick properties up to 450°

Healthy, low-fat frying

Very good tanning behaviour

(Budget) Oven safe with no temperature restrictions

Easy and quick cleaning: simply wipe with a damp cloth or put in the dishwasher (dishwasher safe)

Stable design

Absolutely food-safe

No PFOA, Teflon-free, no solvents, no NMP; no phenols – clean and healthy!

Universalantihafteffekt
The prices stated on the product pages include statutory VAT and other price components.
Within the German mainland, we deliver with DHL for orders for a freight fee of €5.75. From a value of goods of 100,- €, the freight flat rate is waived.
However, no delivery can be made to packing stations.
You can choose to pay in advance, PayPal, invoice, direct debit or credit card.
If you would like a delivery to an island or abroad, please ask for the cost by e-mail to info@acs-coating.de.
Don't miss a thing!
Enter your email address below to be the first to know about new products and product launches.
I agree to the Terms and Conditions .