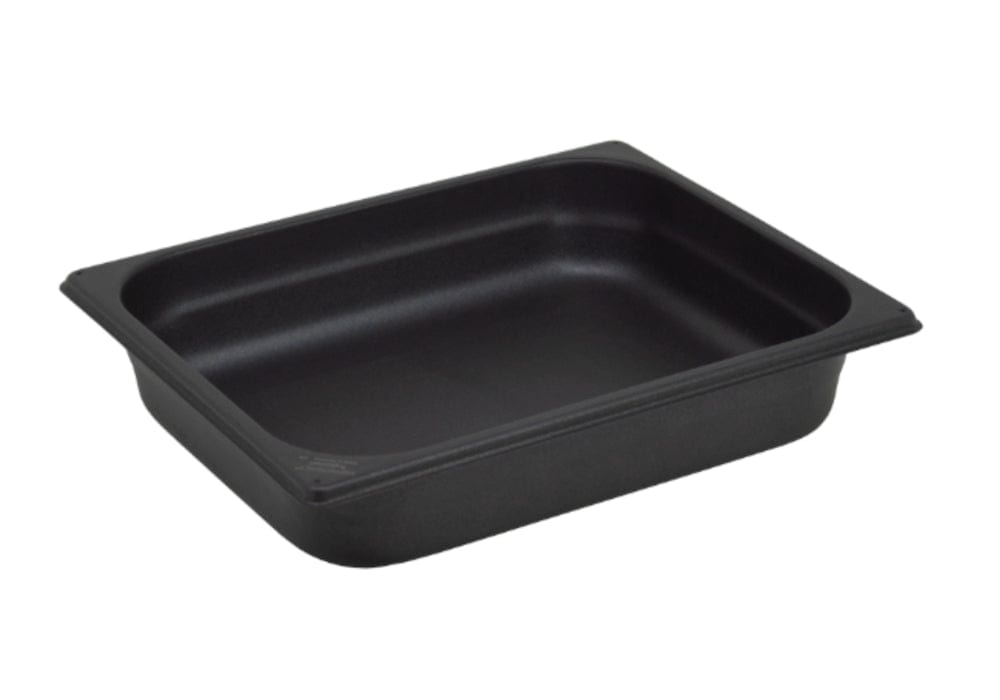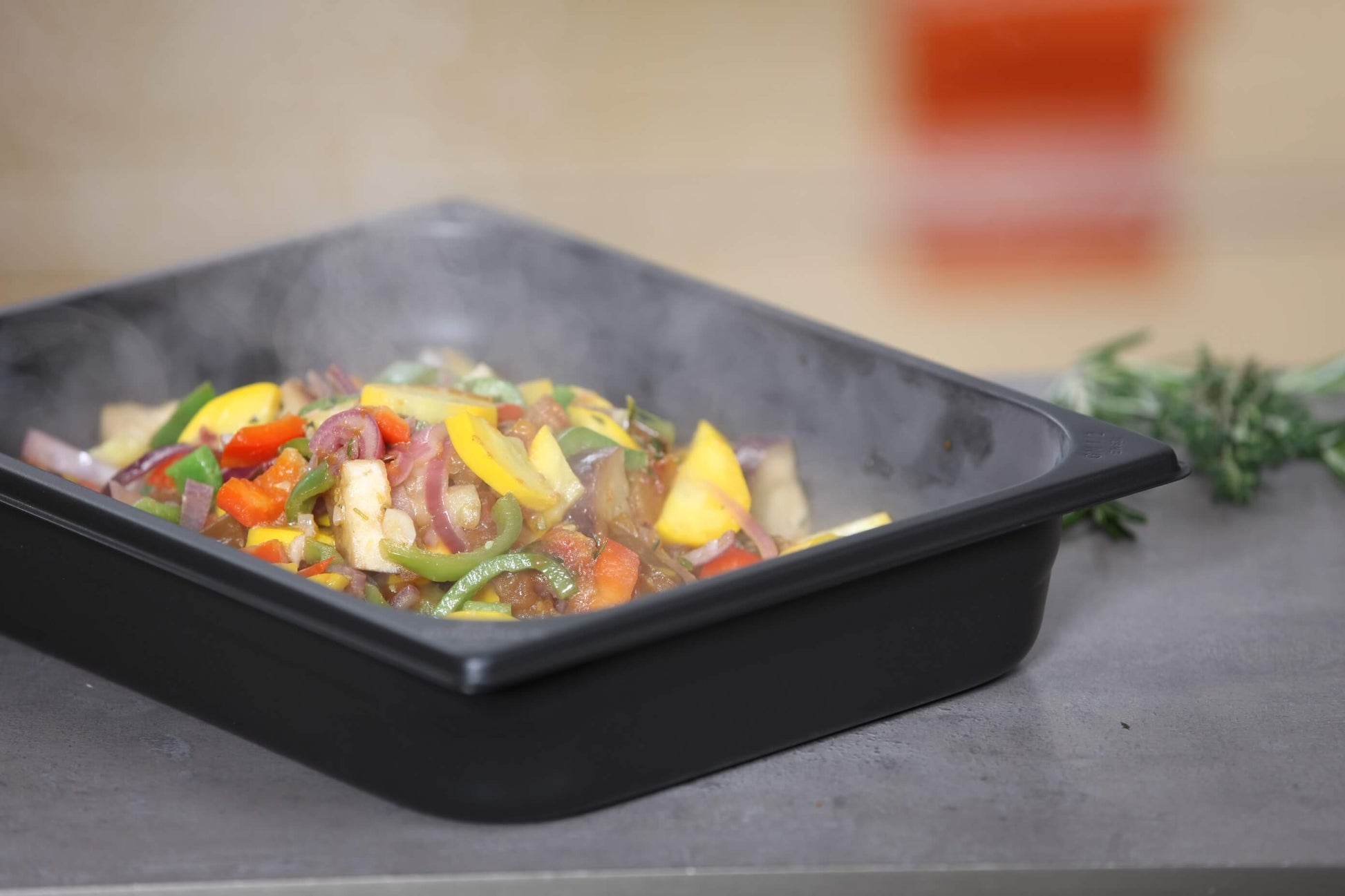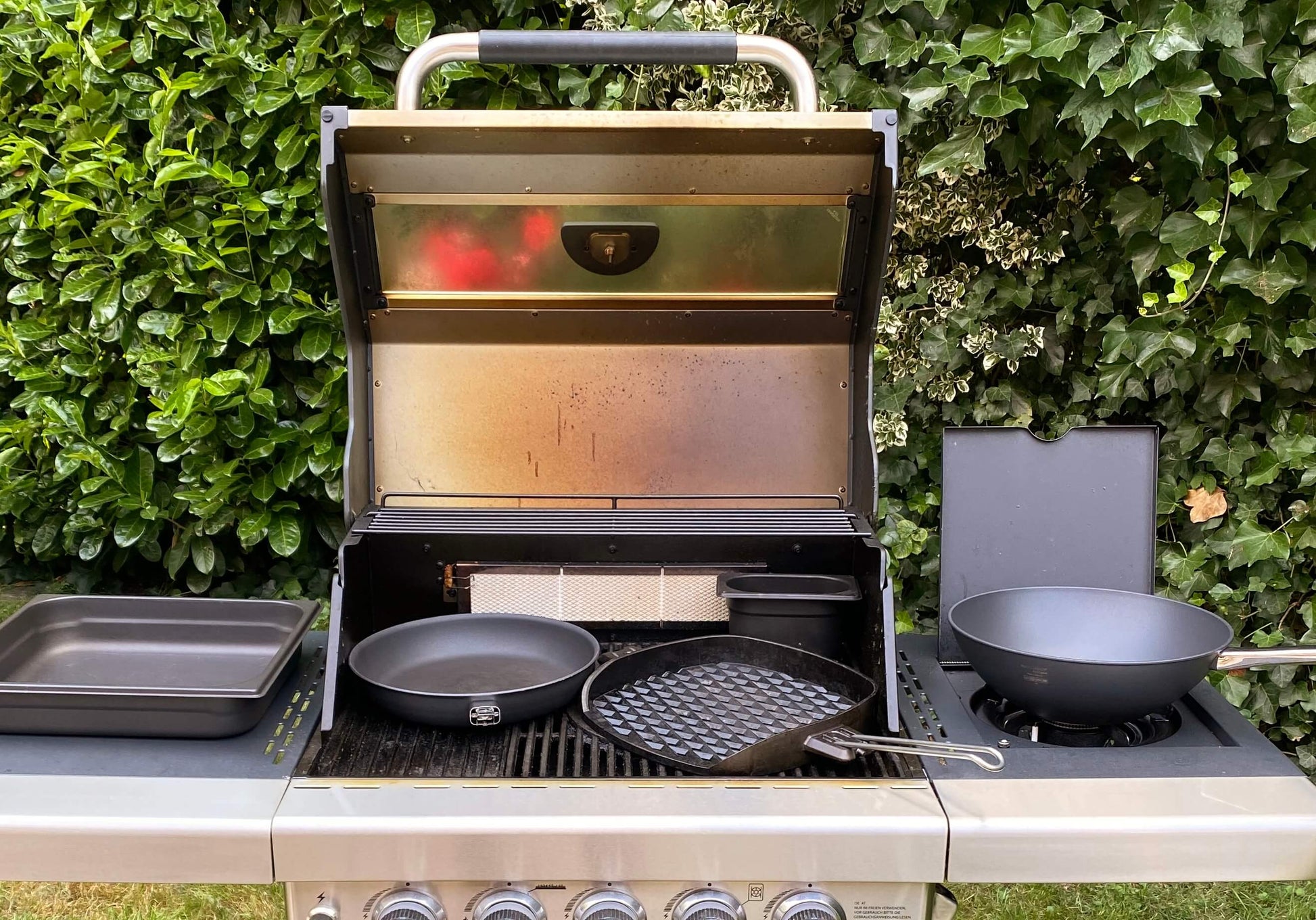 Sale price
74,00 €
Regular price
74,00 €
Tax included.
X-Cook®Grill mold
Sale price
74,00 €
Regular price
74,00 €
Product description
Shipping and Payment
The new X-Cook grill shape is ideal for everything on the grill that should not be grilled directly on the grill or (better) on the grill grate pan. The special feature is the high-quality material combination of 18/10 stainless steel and the innovative ceramic non-stick coating DURAQUARZ.®

This results in the best roasting properties paired with a non-stick effect that makes baking paper superfluous. The X-Cook grill pan is equally suitable for roasts, fish, potatoes of all kinds, vegetables, but of course can also be used for baking cakes.
Because the DURAQUARZ® coating does not contain PTFE/Teflon or other harmful substances, it can easily be used on the grill or in the oven up to max. 450°C, which is far above reasonable cooking and grilling temperatures. Open flames should be avoided as well as non-temperature-resistant oils.

The X-Cook grill pan is also very suitable for serving directly on the table, for example on a wooden coaster, and can be easily cleaned in the dishwasher at the end. The optional lid complements the X-Cook grill shape when grilling, serving and storing in the fridge.
Healthy and delicious grilling with HIFFICIENCY barbecue accessories!
(325mm x265mm x 65mm, the smaller X-Cook stainless steel lid also fits perfectly.)

The prices stated on the product pages include statutory VAT and other price components.
Within the German mainland, we deliver orders for a freight fee of € 5.75 with DHL. From a value of goods of € 100, the freight fee does not apply.
However, no delivery can be made to packing stations.
You can choose to pay in advance, PayPal, invoice, direct debit or credit card.
If you would like delivery to an island or abroad, please ask for the costs by e-mail to Info@acs-coating.de .
Don't miss anything!
Enter your email address below to be the first to know about new products and product launches.
I'm with the General Terms and Conditions Agree.