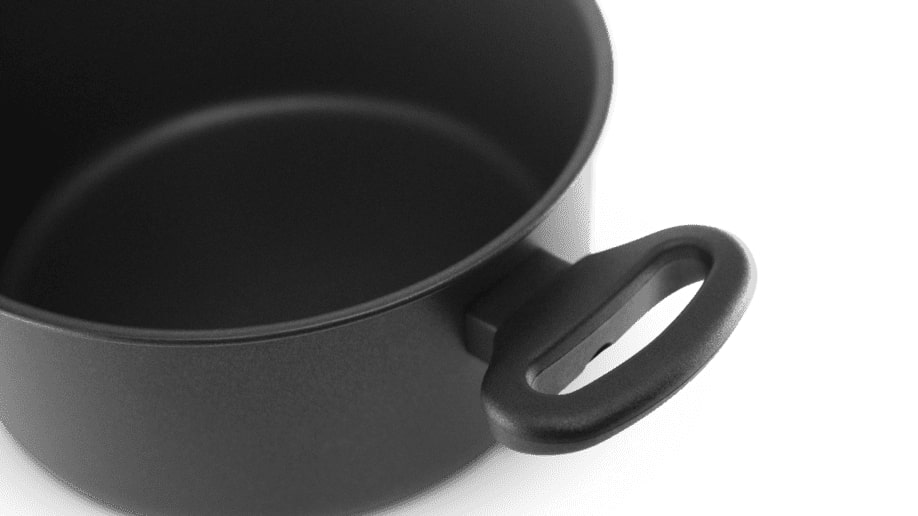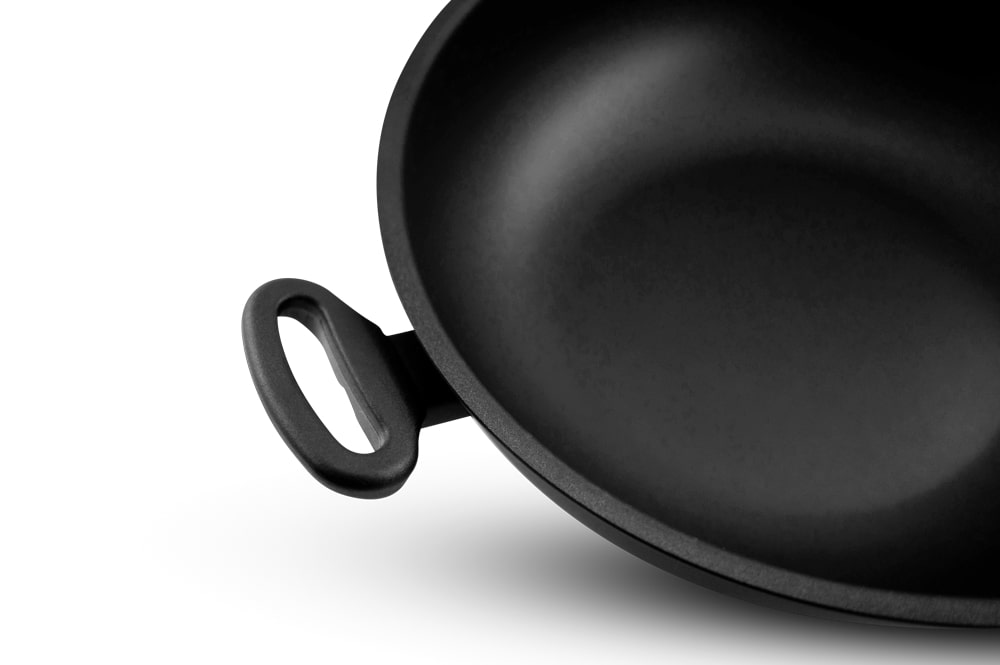 Sale price
1.166,50 €
Regular price
1.166,50 €
Tax included.
Product description
Shipping and Payment
reviews
X-Cook® Ultimate Töpfe, Woks & Pfannen Set von HIFFICIENCY® - die vollständige Lösung für Profis
Das X-Cook® Ultimate Küchen-Set von HIFFICIENCY® ist das Nonplusultra für alle, die in ihrer Küche nur das Beste möchten. X-Cook® Ultimate enthält Töpfe, Pfannen, Woks und mehr in allen wichtigen Größen, ausgestattet mit der fortschrittlichen Duraquarz 2.0 Beschichtung ohne PFAS/PTFE.
X-Pan® Pfannen von 0-200 °C in wenigen Sekunden
Diese komplette Neuentwicklung überträgt die Technik der Profis auf den privaten Haushalt. Damit kochen Sie jeden Tag wie die Profis in der Sterneküche, haben aber zusätzlich den Vorteil dieses neuen besonders stabilen abnehmbaren Griffs. Komplett antihaftbeschichtet mit extra wärmeleitfähigem Aluminiumkern, der die Wärme auch in den Rand leitet.

X-Cook® Töpfe sind vielseitig und hochwertig
Geeignet für alle Herdarten, sind die X-Cook® Töpfe ein Muss für jede moderne Küche. Ob Sie auf Gas, Elektro, Keramik oder Induktion kochen – diese Töpfe sind bereit, Ihre Kochkünste zu unterstützen und zu verbessern. Aufgrund der schnellen Wärmeaufnahme lässt sich die Temperatur besonders einfach regulieren.
Innovative X-Cook Woks
Erweitern Sie Ihre kulinarischen Horizonte mit den zwei neuen X-Pan® Woks in den Größen 28 cm und 32 cm. Diese Woks sind ideal für die Zubereitung von Stir-Fry-Gerichten, gedünstetem Gemüse und anderen asiatischen Spezialitäten. In der asiatischen Küche wird (fast) alles im Wok zubereitet. Woks sind dort Pfanne und Topf in einem. Gearbeitet wird bei sehr hohen Temperaturen, die auf den dortigen Gasflammen auch auf den Rand übertragen werden. Somit kann auch am Rand "gebruzzelt" werden.
Unser HIFFICIENCY® Multispeed® Wok ist angepasst auf moderne europäische Elektroherde und Induktion, funktioniert natürlich auch auf Gas. Hergestellt aus MultiSpeedMetal®, wie auch die Pfannen und Töpfe dieser Serie, wird der Wok sehr schnell heiß und leitet die Wärme optimal in den Rand, um das asiatische "Kochgefühl" zu ermöglichen. Die Woks sind extra mit 2 Seitengriffen ausgestattet. So kann man die schönen Woks auch ideal zum Servieren auf dem Esstisch benutzen. Da die Griffe kalt bleiben, benötigt man auch keine Handschuhe.
In Verbindung mit dem Top-Antihafteffekt rundum ist am Schluss auch die Reinigung ein Kinderspiel, sogar am Boden von unten. Schneller, besser und einfacher Kochen - mehr geht nicht. Deshalb X-Cook® Ultimate.
Lieferumfang
1 x Topf mit 16 cm Durchmesser und Glasdeckel
1 x Topf mit 20 cm Durchmesser und Glasdeckel
1 x Topf mit 24 cm Durchmesser und Glasdeckel 
1 x Wok 

mit 28 cm Durchmesser und Glasdeckel 

1 x Wok 

mit 32 cm Durchmesser und Glasdeckel 

1 x Pfanne mit 24 cm Durchmesser und abnehmbaren Griff
1 x Pfanne mit 28 cm Durchmesser und abnehmbaren Griff
2 x Pfannenschoner
The prices stated on the product pages include statutory VAT and other price components.
Within the German mainland, we deliver with DHL for orders for a freight fee of €5.75. From a value of goods of 100,- €, the freight flat rate is waived.
However, no delivery can be made to packing stations.
You can choose to pay in advance, PayPal, invoice, direct debit or credit card.
If you would like a delivery to an island or abroad, please ask for the cost by e-mail to info@acs-coating.de.
Don't miss a thing!
Enter your email address below to be the first to know about new products and product launches.
I agree to the Terms and Conditions .