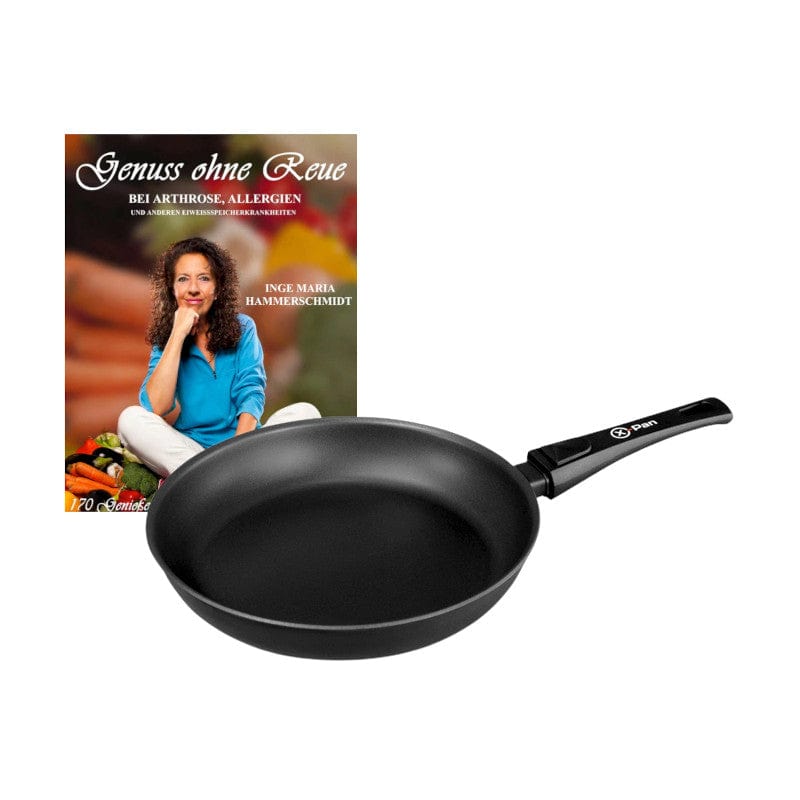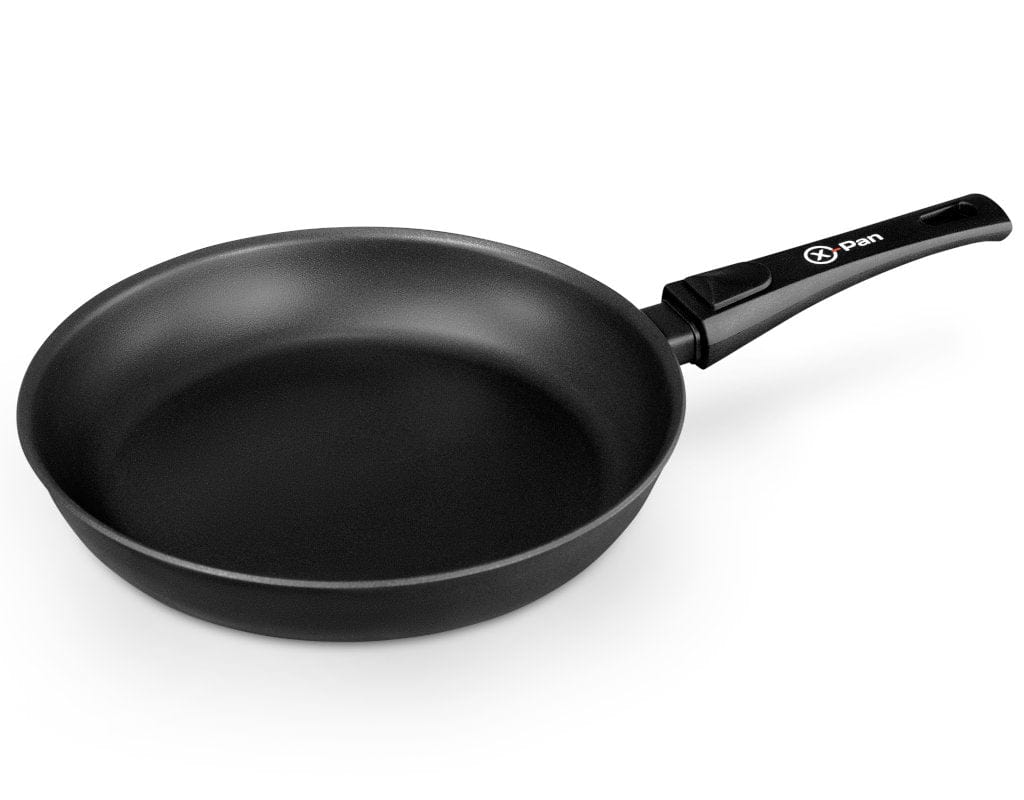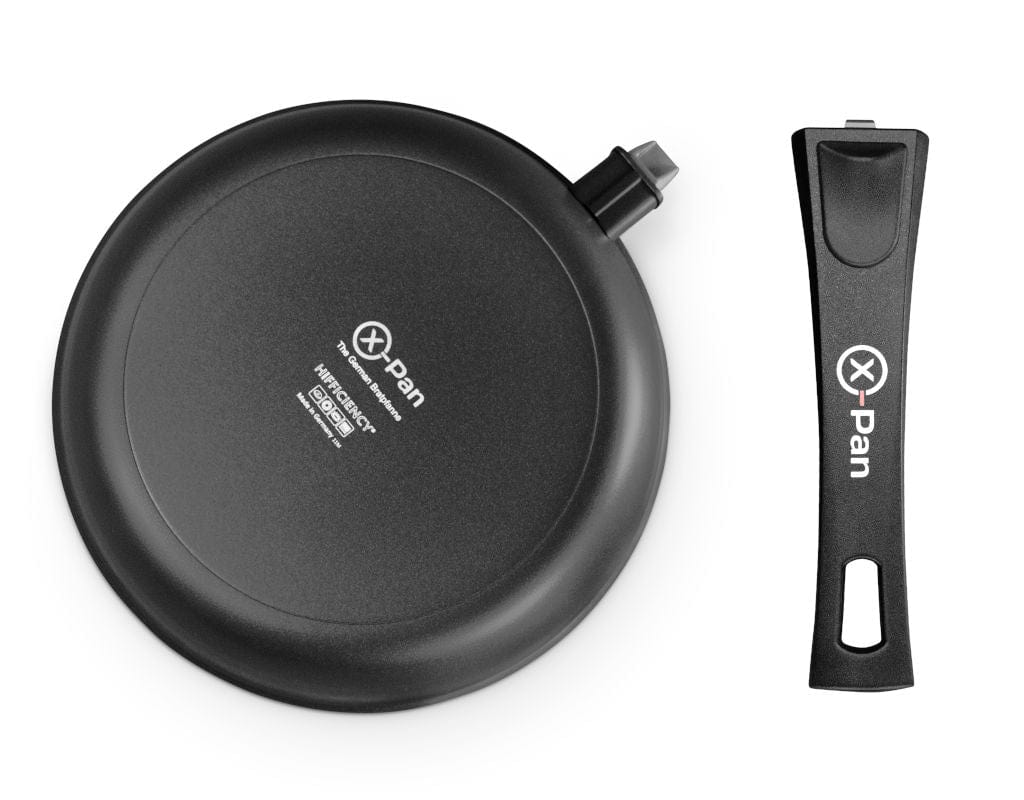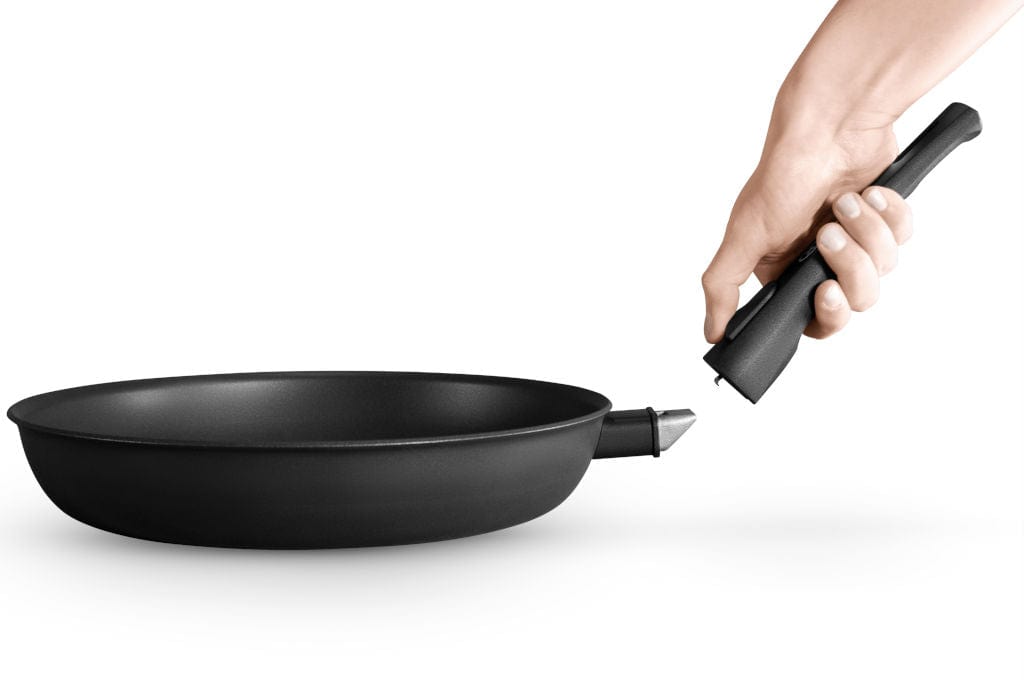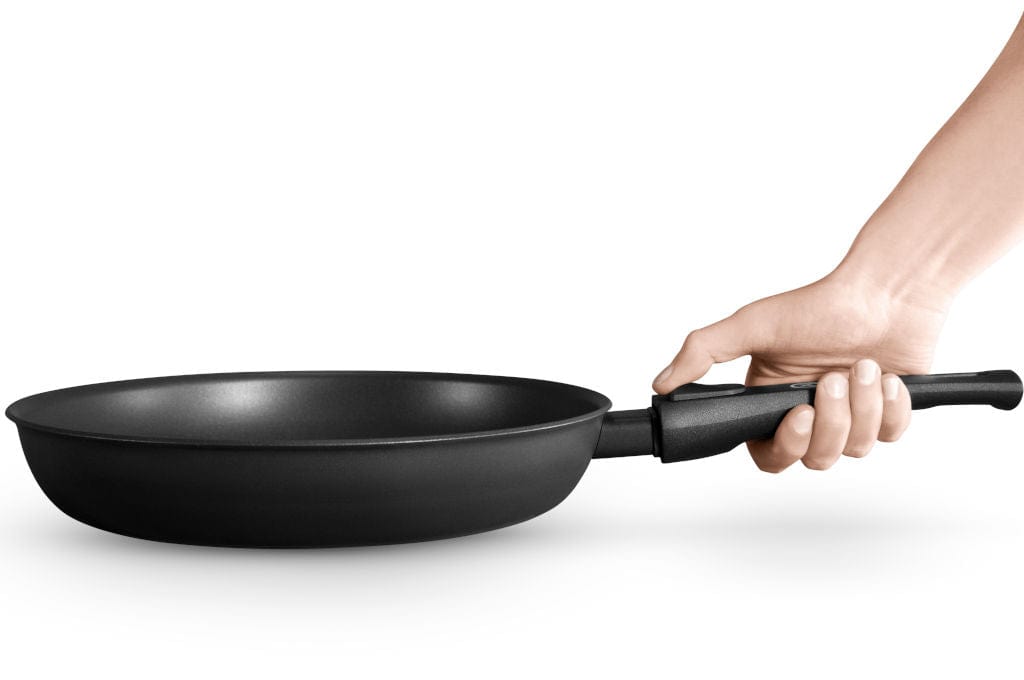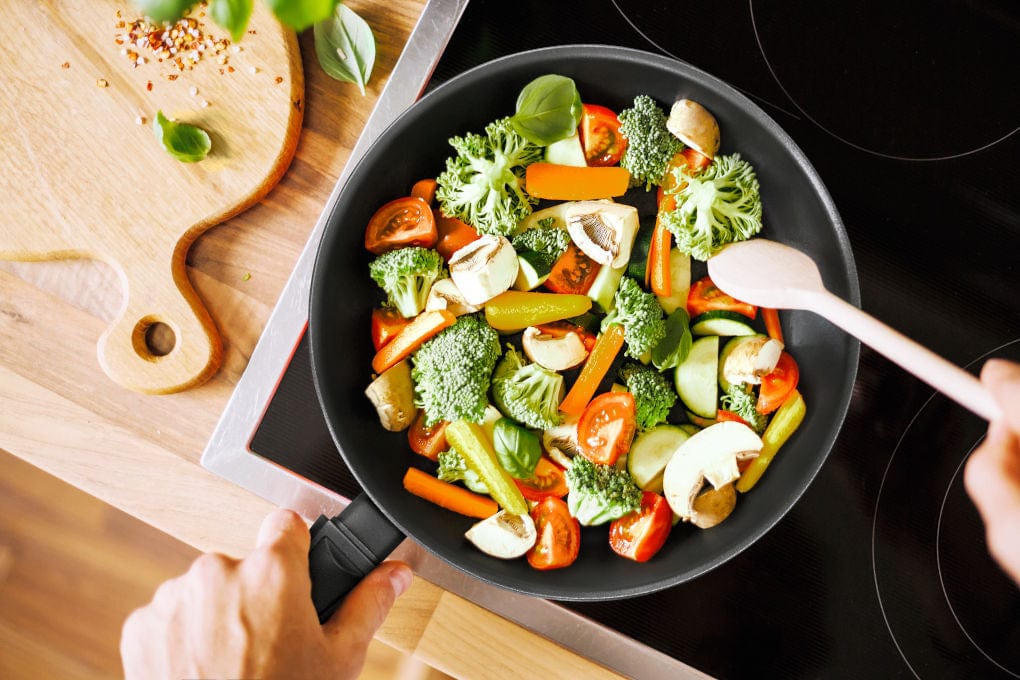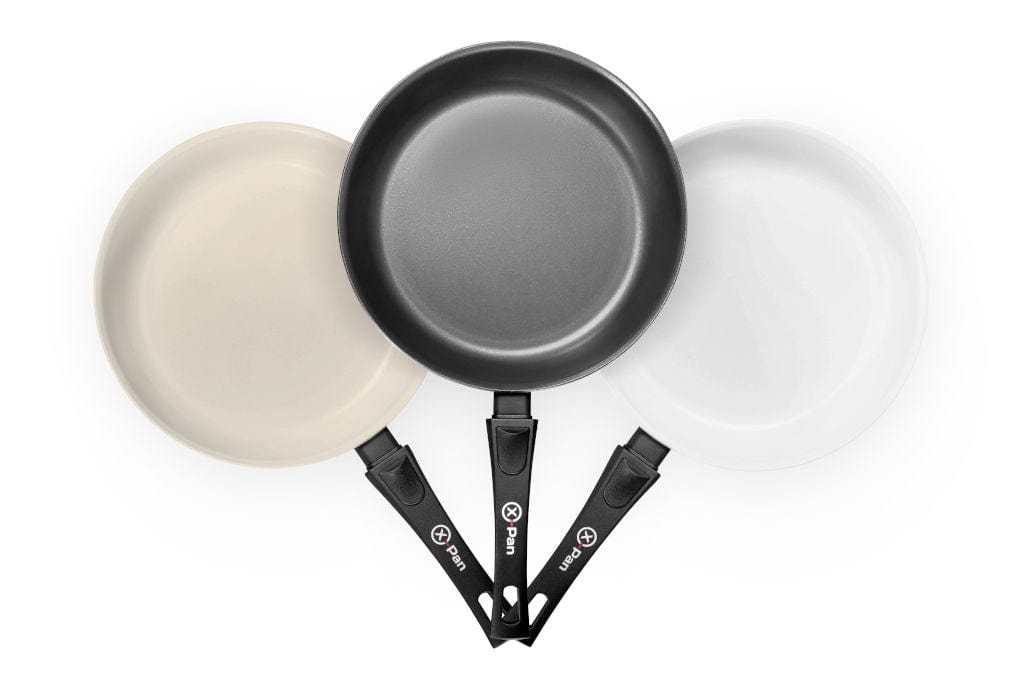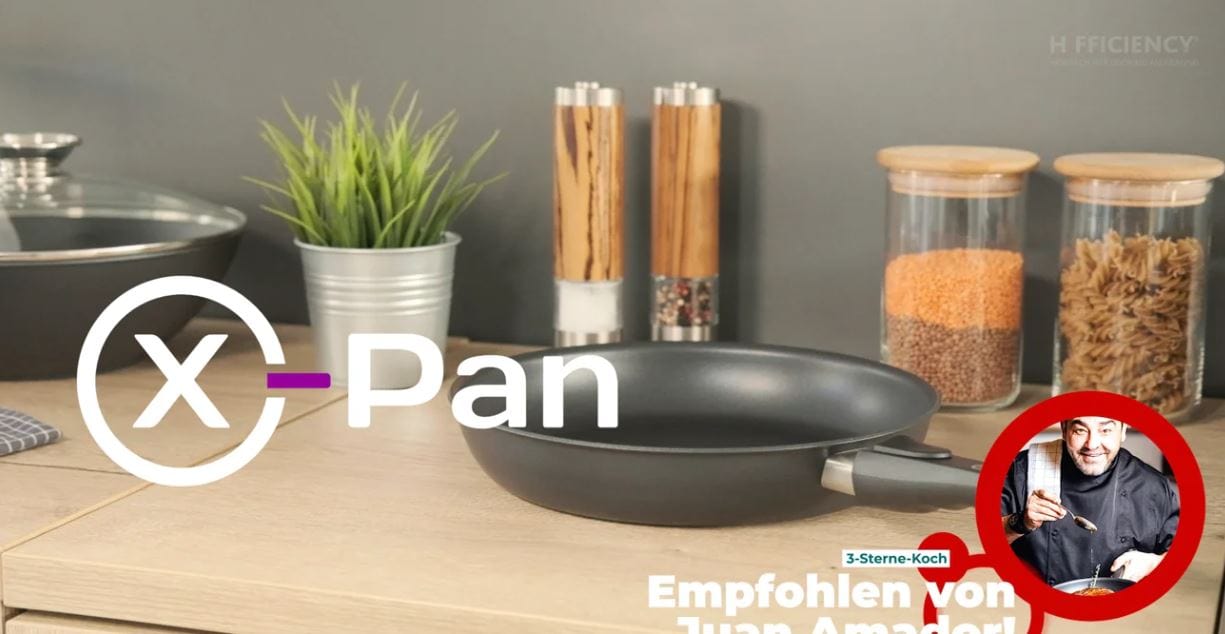 X-PAN® Pan and Cookbook "Indulgence Without Remorse" Set
Sale price
148,95 €
Regular price
148,95 €
Tax included.
X-PAN® Pan and Cookbook "Indulgence Without Remorse" Set
Sale price
148,95 €
Regular price
148,95 €
Product description
Shipping and Payment
reviews
Health and enjoyment are not mutually exclusive - they belong together!
The author convincingly shows how you can conjure up culinary taste experiences from simple, fresh ingredients and refined spices in over 170 vegetarian and vegan gourmet recipes that are as enjoyable as they are healthy, tried and tested and guaranteed to be successful. So this is not a diet book, but a guide on how to eat healthier again with pleasure if you are affected by a diet-related illness. Even for healthy gourmets who "just" want to prevent and expand their epicurean fantasies, this is a valuable guide!
We from the Hifficiency team have cooked a lot of things and can confirm that the recipes really succeed and taste very good, even if you are perfectly healthy.
X-PAN® frying pan Ø 28 cm
This completely new development transfers the technology of the professionals to the private household. This allows you to cook every day like the pros in the Michelin-starred kitchen, but also have the advantage of this new, particularly stable removable handle. The material is the same as the Amador Professional, i.e. stainless steel on the outside with an extra thermally conductive aluminum core, which also conducts heat into the edge. The bottom remains flat and does not warp even when the pan gets hot. And it gets really hot very quickly, 200°C can be reached in just a few seconds. The underlying patented embossing process is only available from acs.
In an independent test conducted by Haus und Garten magazine Test, our Multispeed(R) pan scored very well. Among other things, the following was stated there: "Here the differences between the candidates were quickly noticeable. Pans like the ... or the products from Berndes, WMF and Hifficiency pass this test to the fullest satisfaction. The finished fried egg can also be lifted out of the pan using a spatula without adding any fat." And it goes on to say about comparison candidates: "... however, these pans fell ... with unpleasant odours and also changes in taste." This confirms that the Teflon- and emission-free DURAQUARZ(R) coating has a very good non-stick effect, just as good as the best Teflon coatings, but without their disadvantages.
advantages
Fast uniform heat distribution
Very good tanning properties
DURA QUARTZ® - healthy ceramics, Teflon-free and solvent-free
Very good non-stick effect, nothing sticks
Coating 2x thicker than conventional ceramic coatings
Good handling, not too heavy, still stable
oven-safe, removable handle
Suitable for all types of stoves, including induction
Easy to clean thanks to non-stick coating all around
Dishwasher safe
Coating known from film and television. Take a look now!
The prices stated on the product pages include statutory VAT and other price components.
Within the German mainland, we deliver with DHL for orders for a freight fee of €5.75. From a value of goods of 100,- €, the freight flat rate is waived.
However, no delivery can be made to packing stations.
You can choose to pay in advance, PayPal, invoice, direct debit or credit card.
If you would like a delivery to an island or abroad, please ask for the cost by e-mail to info@acs-coating.de.
Don't miss a thing!
Enter your email address below to be the first to know about new products and product launches.
I agree to the Terms and Conditions .