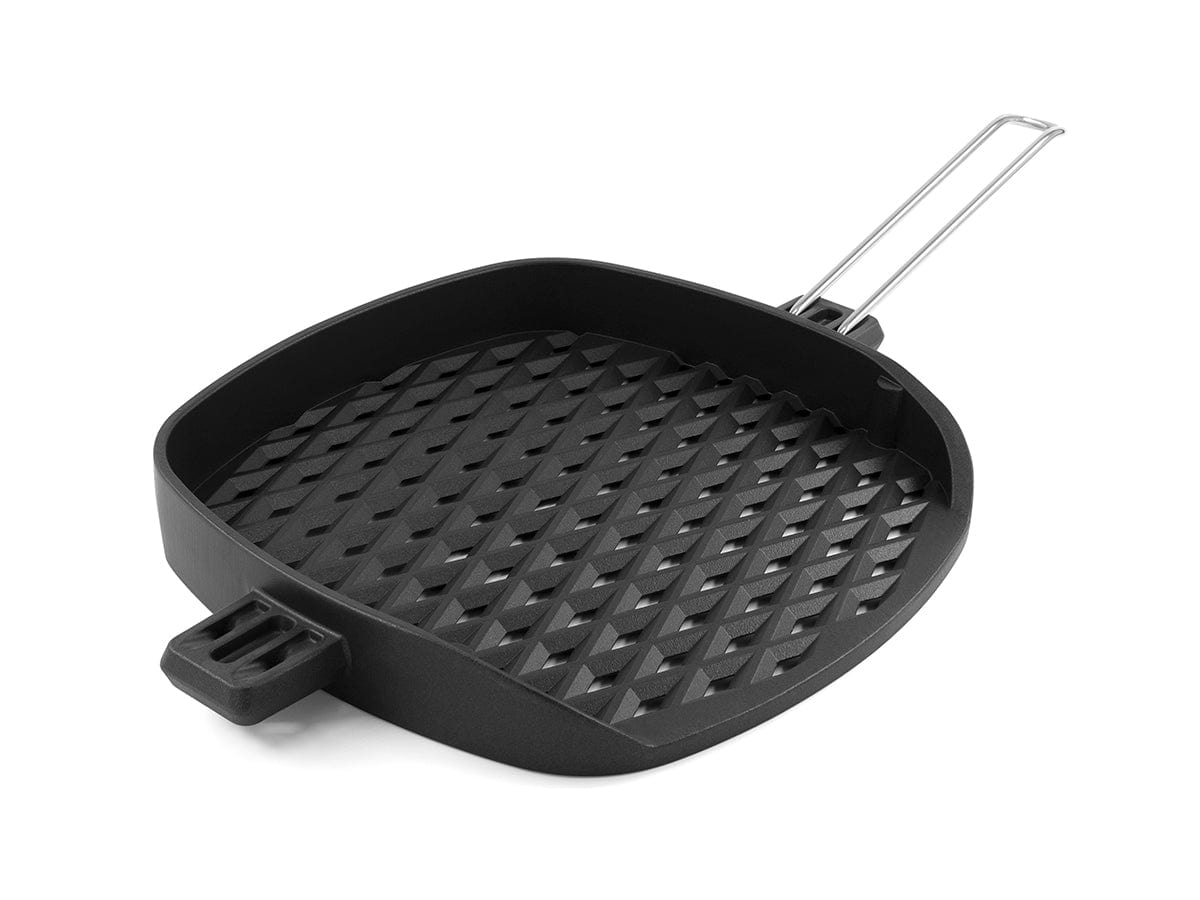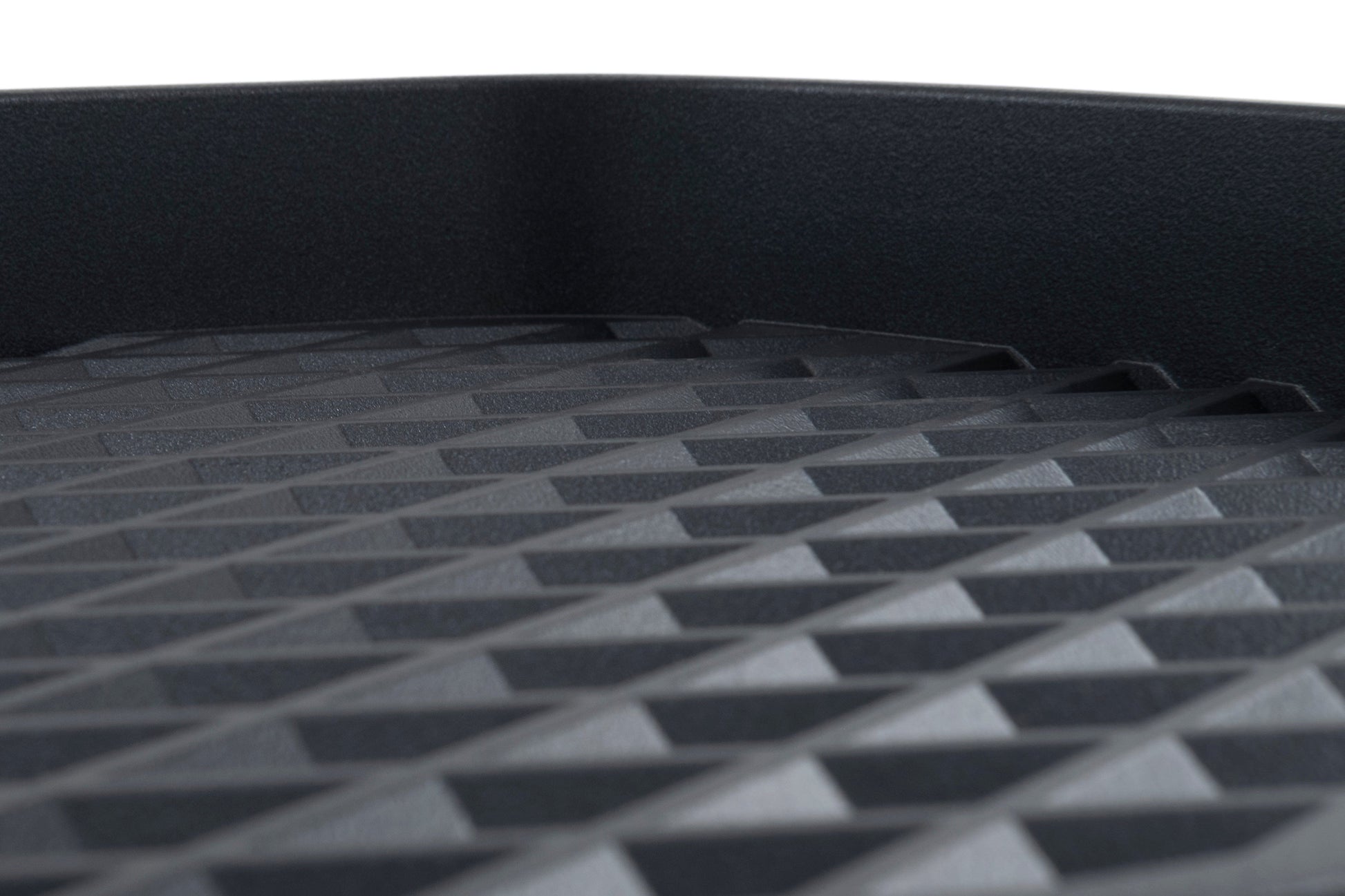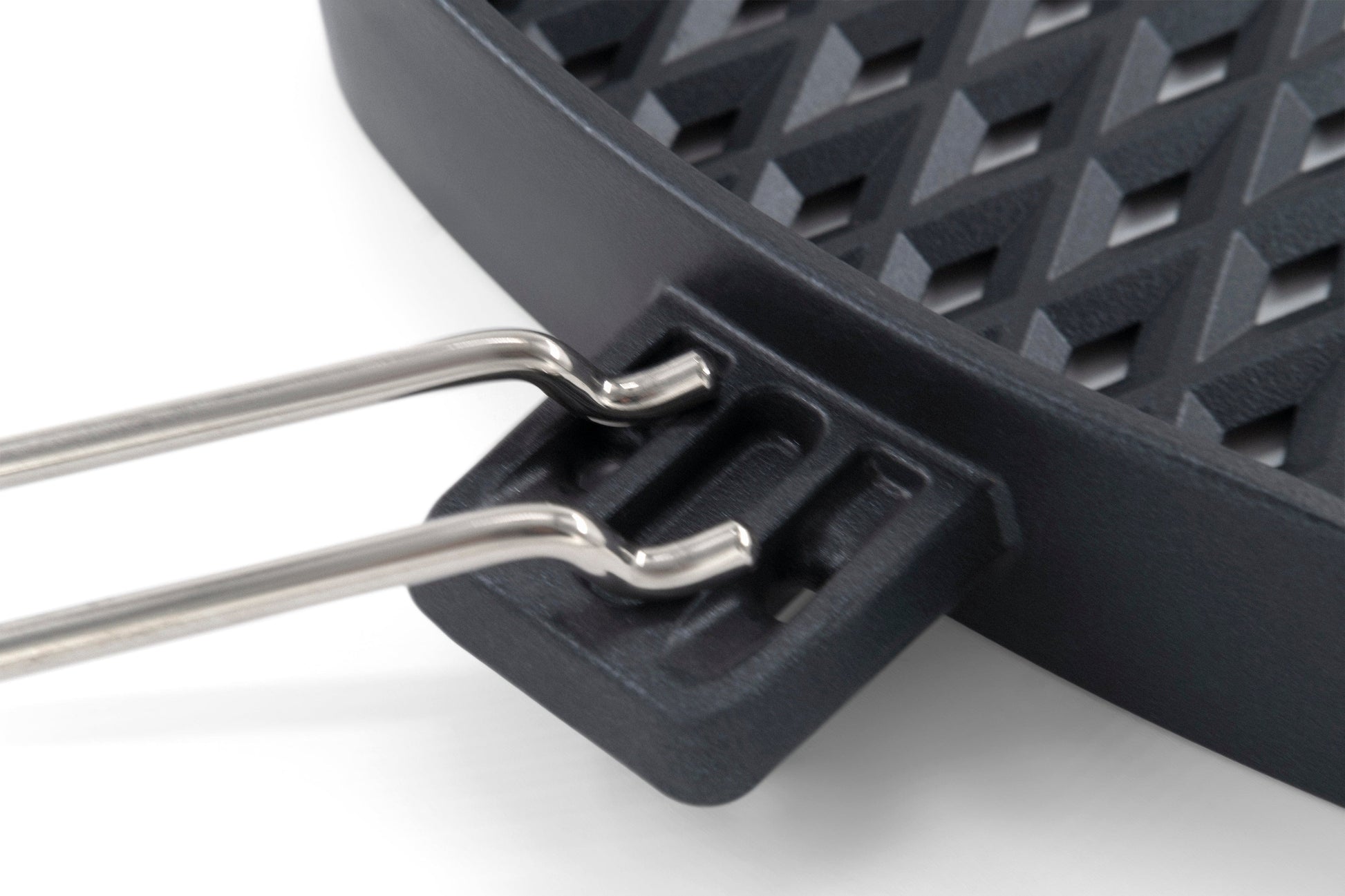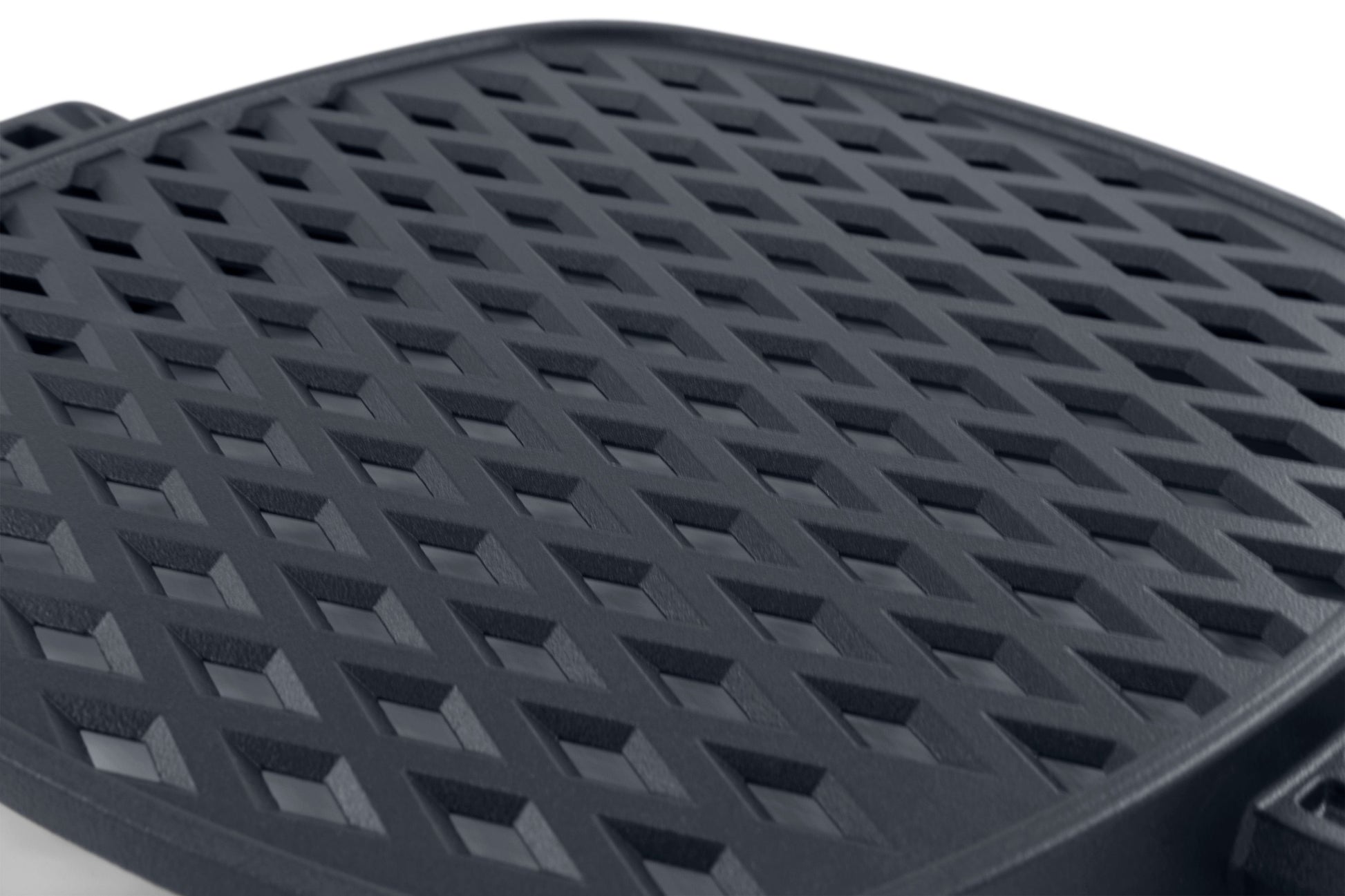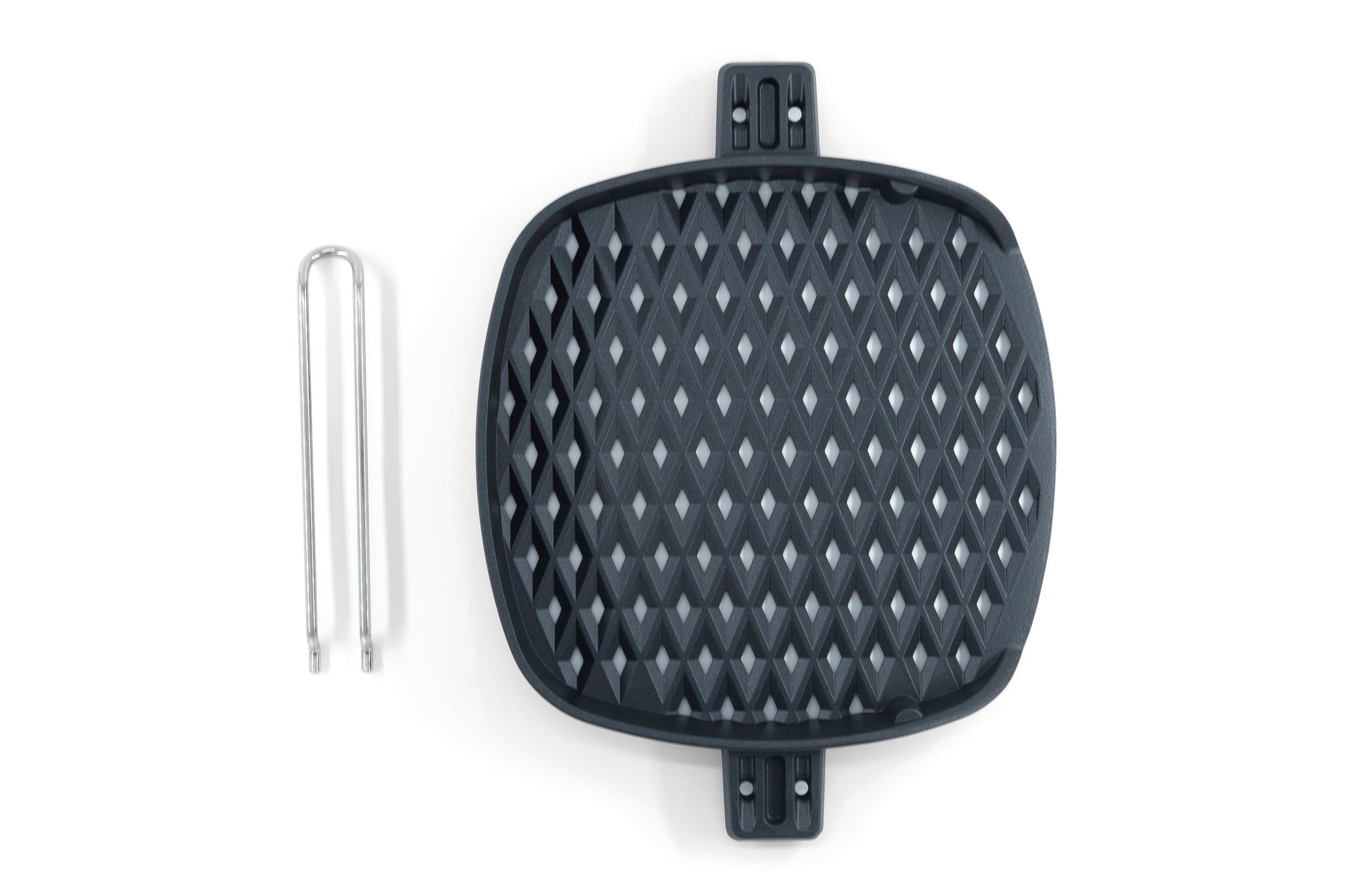 Multispeed® Grillrostpfanne
Sale price
110,00 €
Regular price
110,00 €
Tax included.
Multispeed® Grillrostpfanne
Sale price
110,00 €
Regular price
110,00 €
Product description
Shipping and Payment
That makes all passionate grillers happy
New: Better grilling and baking with the novel Hifficiency®MultiSpeed®Grilling technology-on your grill in the garden, in the oven, on the go and everywhere!
Thanks to the special shape of the floor pattern and the excellent thermal control properties of the special casting, you can achieve distinctive branding with a cross pattern in a very short time-on any grill and even in the normal oven.
The Hifficiency®Multispeed®Grilled pan is not only suitable for juicy steaks, but also for fish and everything sensitive. Almost nothing can fall through the new floor. And in connection with the 3-page edge, even small-scale vegetables can be ideally grilled. Or you can "deep-fry" crispy potatoes without oil in the oven! One side remains open for easy turning.
The back has a wider support surface and is particularly suitable for Pizza and tarte flambée. In a very short time you can create a crispy dough like the Italian one-whether with a frozen product or with fresh dough. And that in the normal household oven too!
For easy handling, there is a removable stainless steel handle that can be used from both sides and from above and below. The cold pizza grill grate can also be handled like a serving pan without a handle.
Through the new DURA QUARZ®Coating does not stick to anything and cleaning is quite simple. And the dishwasher goes too.
New: DURA QUARZ®-Non-stick coating

Brand new developed at acs and with unique advantages, patent acs
Suitable up to 450 °C-no overheating
No toxic solvents, no NMP, no Teflon, no PTFE, no PFOA, …
Very good anti-stick effect, nothing sticks to
Easy cleaning
Suitable for the oven without temperature restriction
Dishwasher Resistant
Twice as thick as conventional ceramic coatings
Long-lasting anti-impact effect
Very good heat conduction
Optional
The prices stated on the product pages include statutory VAT and other price components.
Within the German mainland, we deliver orders for a freight fee of € 5.75 with DHL. From a value of goods of € 100, the freight fee does not apply.
However, no delivery can be made to packing stations.
You can choose to pay in advance, PayPal, invoice, direct debit or credit card.
If you would like delivery to an island or abroad, please ask for the costs by e-mail to Info@acs-coating.de .
Don't miss anything!
Enter your email address below to be the first to know about new products and product launches.
I'm with the General Terms and Conditions Agree.