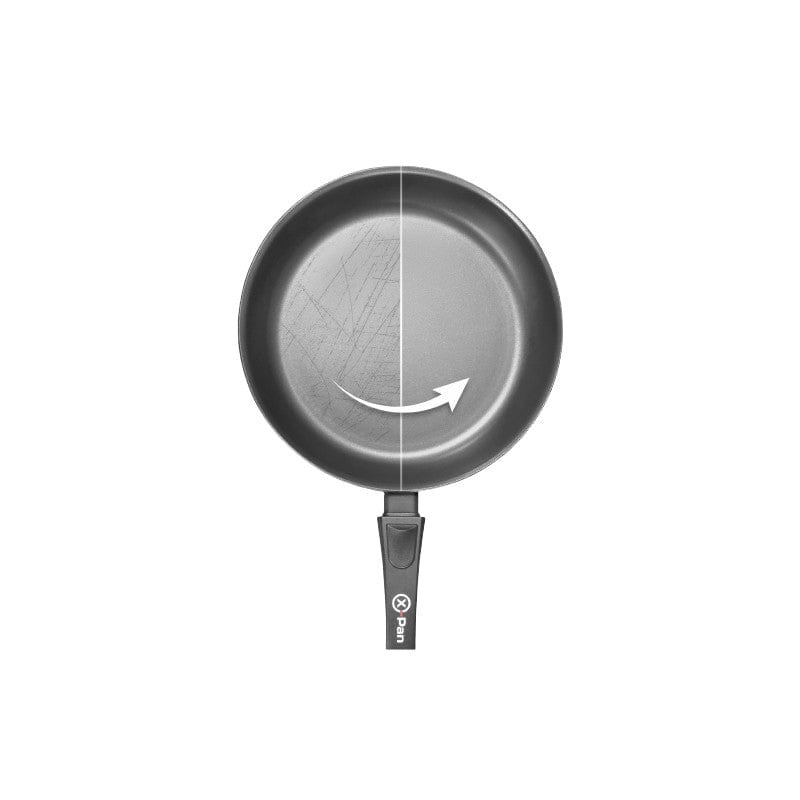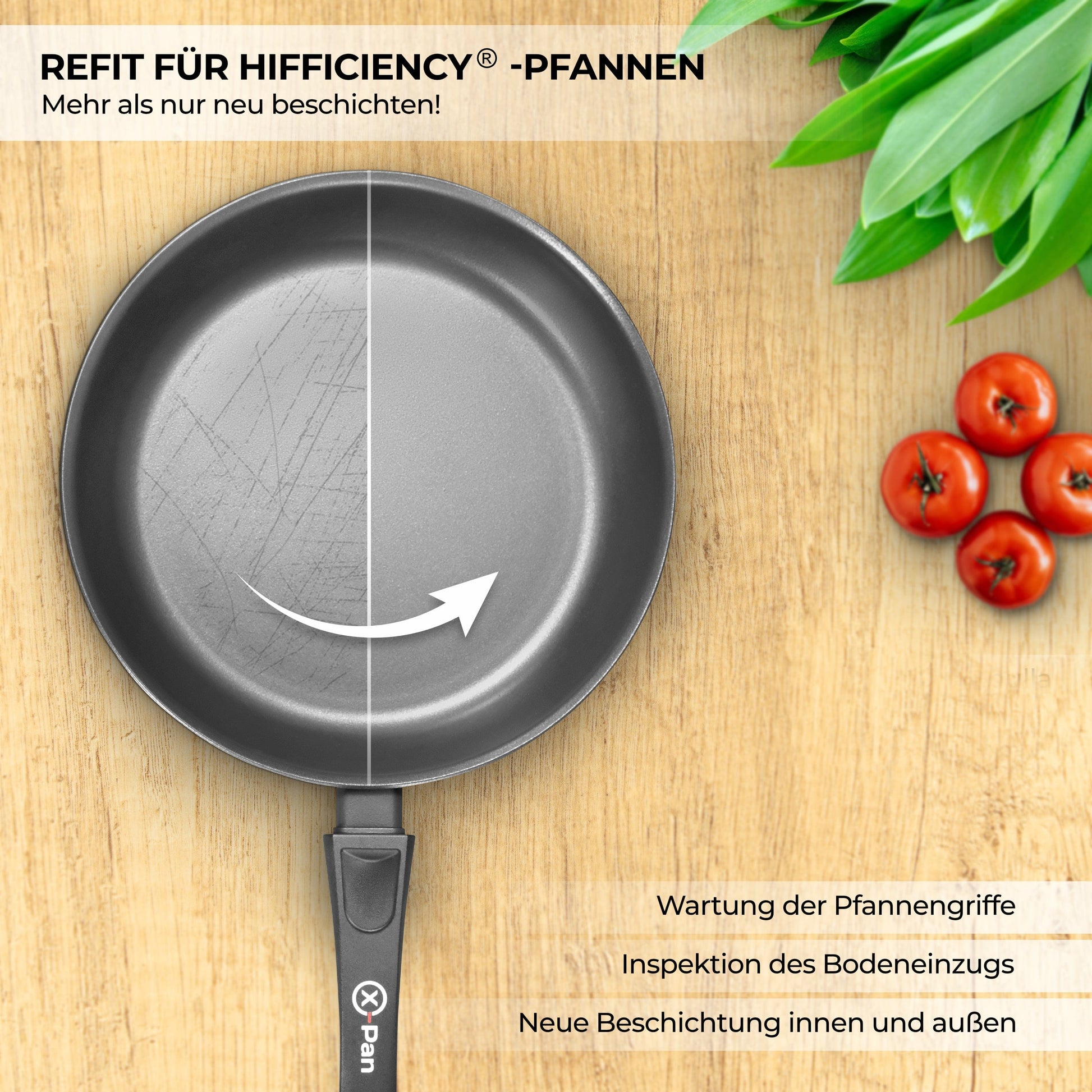 New coating of the HIFFICIENCY®Pan (refit)
Sale price
29,90 €
Regular price
Tax included.
New coating of the HIFFICIENCY®Pan (refit)
Sale price
29,90 €
Regular price
Product description
Shipping and Payment
Refit your HIFFICIENCY®Pan "made of old makes new"
Attention: We only coat our own (HIFFICIENCY®) Pans new!
Coating
The old coating is completely removed and the pan is re-coated all around. Since the DURA QUARZ® Is constantly being developed, you will of course get the latest execution.
Inspection of handles
Screws are checked and, if necessary, defective parts are replaced.
Checking the bottom of the pan
Restoration of the new condition of the floor catchment, if necessary.
The HIFFICIENCY®PfannenRefit makes a valuable contribution to sustainability by avoiding waste and saving resources. The refit also requires less energy than the new production. The transport there and back within Germany is also much shorter than from China or other low-wage countries.
Your extra advantage
You get a practically new premium pan after years much cheaper!

How Your Pans Refit Works
Place the article "Refit HIFFICIENCY®Pan "to cart and complete the purchase process
Now send your pan to the following address: Acs Coating Systems GmbH, Kutterstraße 2-4 in 26386 Wilhelmshaven
You will get your pan back revised after a maximum of 10 working days
Any damage caused by improper use, such as bumps or holes, are excluded from the pans refit.
Coated products from HIFFICIENCY®
The DURA QUARZ®Coating is a particularly robust ceramic coating Without Teflon® . Especially in connection with the fast heating behavior of HIFFICIENCY®Pans can easily set too high temperatures, where food and oils are burned. This can be avoided by timely downshifting the energy supply. A good measure is always the smoke development as an indicator of an excessively high temperature (which also produces substances that are harmful to health and do not come out of the coating). After a "burn" or from time to time, the surface should therefore be cleaned harder. Since it is not a Teflon coating, cleaning can be done more robustly, almost like uncoated cooking containers. The following measures help:
Dishwasher
Soak a detergent tablet, then rinse normally
Rub the table salt with a little rapeseed oil with the rough side of the sponge, then rinse normally
Cleaning HIFFICIENCY®Pans
When rinsing, residues should always be removed with the rough side of the dishwashing sponge if necessary. Nevertheless, scratches can occur after a long time or burned things can be burned more and more firmly if they are not removed in time. Also, after a long time, depending on the care, a loss of shine can occur.
Health is not affected at any time, as the DURA QUARZ®Coating is also harmless in the case of scratches and does not peel off from there. But at some point it just doesn't look so nice anymore! Then you must have your good HIFFICIENCY®Do not put the pan in the trash, but can get a complete pan refit from us as a manufacturer.
The prices stated on the product pages include statutory VAT and other price components.
Within the German mainland, we deliver with DHL for orders for a freight fee of €5.75. From a value of goods of 100,- €, the freight flat rate is waived.
However, no delivery can be made to packing stations.
You can choose to pay in advance, PayPal, invoice, direct debit or credit card.
If you would like a delivery to an island or abroad, please ask for the cost by e-mail to info@acs-coating.de.
Don't miss a thing!
Enter your email address below to be the first to know about new products and product launches.
I agree to the Terms and Conditions .