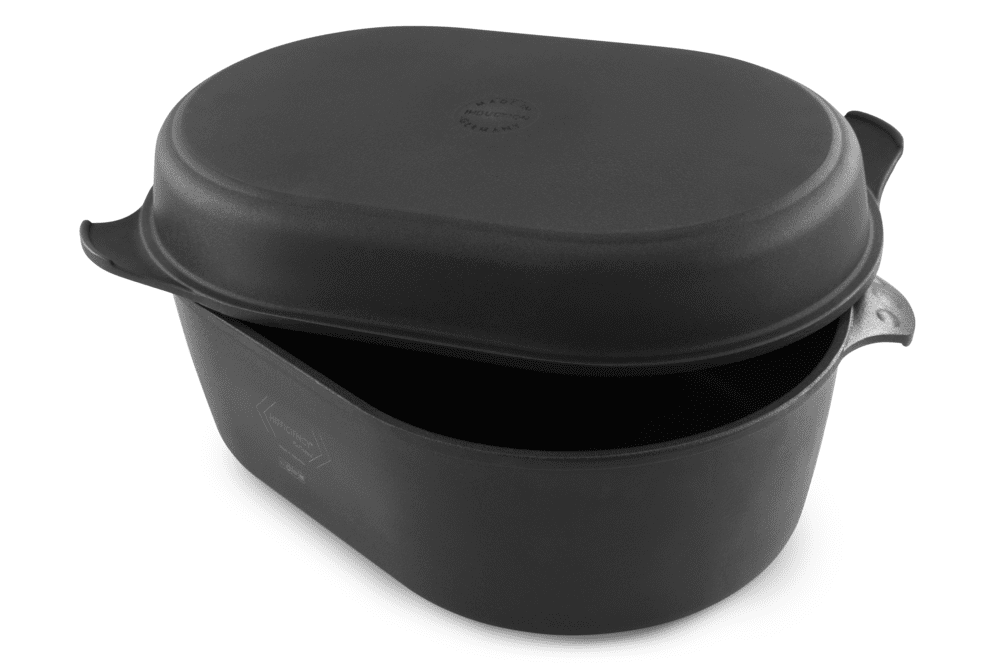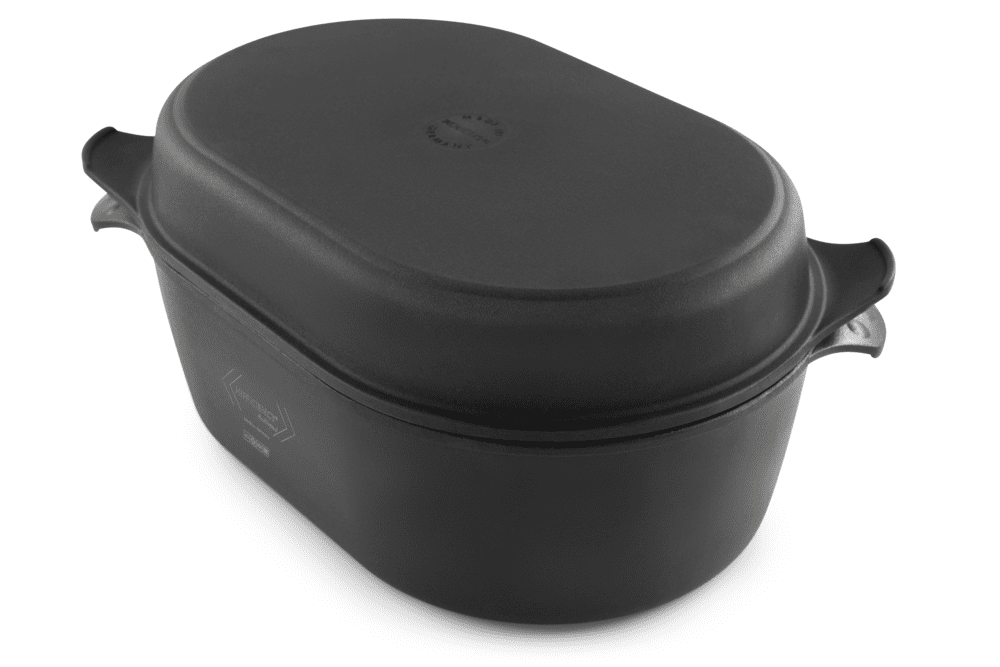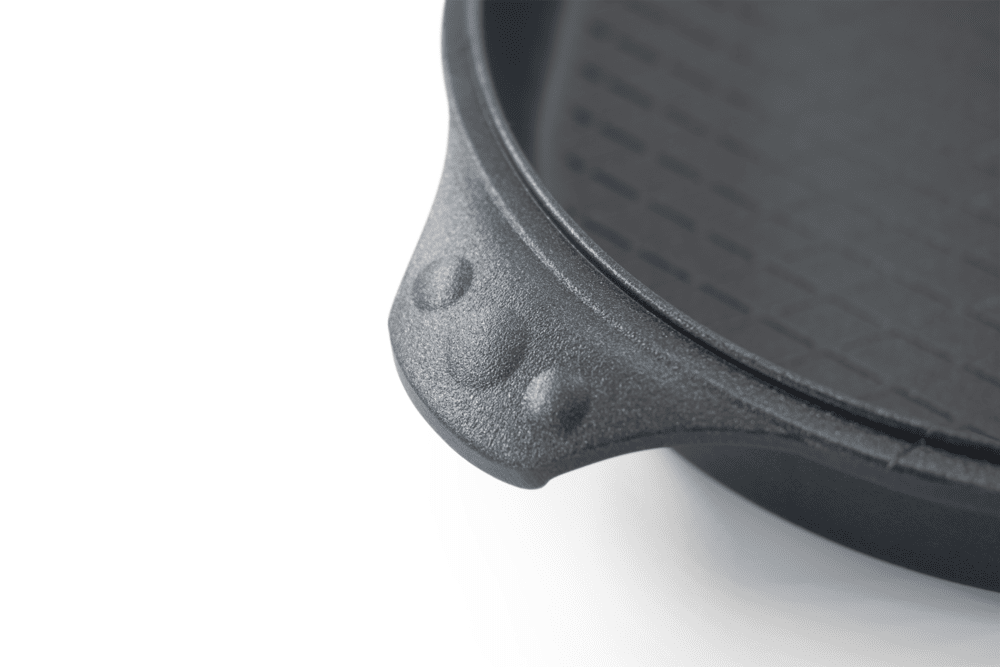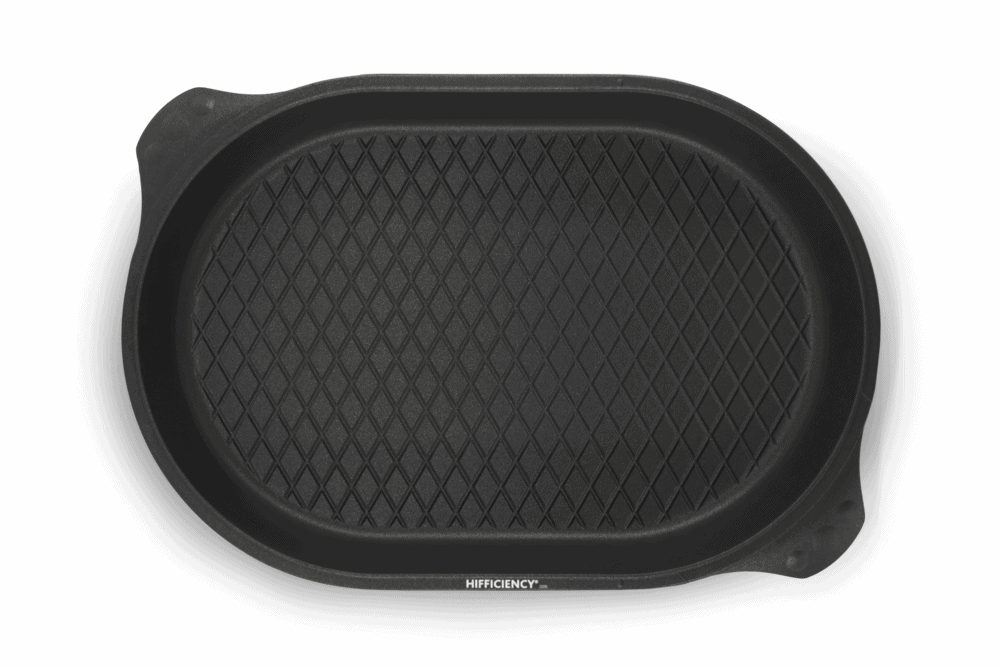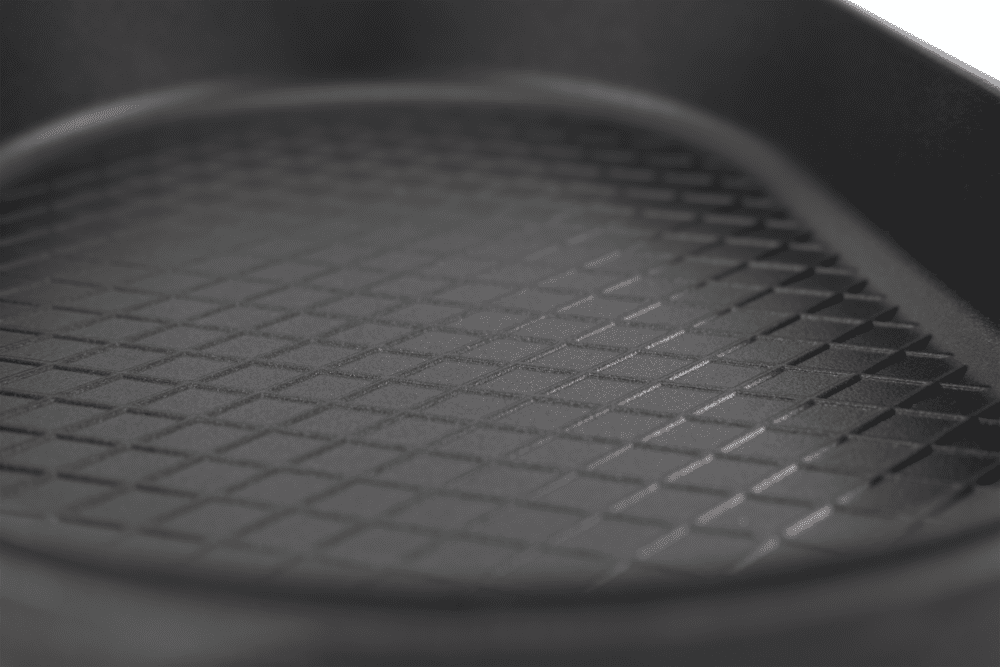 Professional roasting pan with grill lid 2-piece
Sale price
349,00 €
Regular price
349,00 €
Tax included.
Product description
Shipping and Payment
Professional roasting pan with grill lid and all-round non-stick coating from HIFFICIENCY®
The HIFFICIENCY® Professional Casserole with Grill Lid is a multifunctional and stable roasting pan with lid and induction grill for the stove that allows you to enhance your cooking experience. This high-quality kitchen utensil offers a number of benefits that make it a must-have for any cooking enthusiast. With its high heat capacity, the HIFFICIENCY® Profi Casserole ensures optimal and even heat distribution, even on the walls, and thus perfectly prepared food. Whether you're searing meat or simmering a stew, this roasting pan delivers consistent results that will impress even the most demanding palates.
This versatile roasting pan is induction-capable and compatible with all induction stoves, giving you the flexibility to cook in different environments. Regardless of the heat source, the HIFFICIENCY® Professional Casserole is always up to the task.
Made of sturdy cast aluminum, this roasting pan has a large capacity that allows you to prepare generous portions for family gatherings or dinner parties, including the obligatory Christmas goose, of course. Its sturdy construction ensures a very long life and makes it a reliable companion in your kitchen for many years to come.
Say goodbye to sticky dirt with the incredible non-stick effect of the HIFFICIENCY® Profi Casserole, thanks to the innovative PFAS-free DURAQUARZ® coating. Unlike traditional Teflon® or PFAS coatings, the coating of this roasting pan offers exceptional non-stick properties without harmful substances. Prepare your favourite dishes with the certainty that cleaning them afterwards will be child's play, even in the dishwasher.
The HIFFICIENCY® professional roasting pan is hand-cast in Germany and embodies exceptional craftsmanship and attention to detail. Each piece is meticulously crafted to the highest standards to ensure you get a product of unparalleled quality.

Special features of the roasting pan lid
The lid is not only a lid, but also a grill pan when you turn it over. Also equipped with induction capability in the same technology as the roasting pan. This means that you can also grill for several people comfortably in the kitchen, for example in bad weather in winter. Of course, the lid geometry also increases the capacity of the roasting pan upwards.
Discover the multifunctional and stable HIFFICIENCY® professional roasting pan with grill lid and set new standards in your kitchen. Experience the advantages of high heat capacity, induction capability, large capacity, excellent non-stick effect and high-quality German craftsmanship. It's time to revolutionize your cooking experience with this remarkable kitchen accessory, which was also a test winner.
The advantages of our professional roasting pan with grill lid and all-round non-stick coating at a glance
Unbelievably good non-stick effect thanks to our patented DURAQUARZ® coating without Teflon® and without PFAS
The lid can also be used as a grill pan (with induction)
Uniform heat distribution ensures perfectly prepared food
Designed to last, made of heavy cast aluminum, hand-cast in Germany
Absolutely food safe, no solvents, no NMP, no phenols, clean and healthy!
Easy and quick cleaning: simply wipe with a damp cloth or put in the dishwasher (dishwasher safe)
Dimensions and weight of the roasting pan
Pot dimensions

Volume: 10 liters
Length: 415 mm
Width: 280mm
Height: 132 mm
Weight: 3.451 grams
Lid dimensions
Volume: 4 liters
Length: 415 mm
Width: 280mm
Height: 65 mm
Weight: 3.013 grams
Would you like to know more about our cookware?
The prices stated on the product pages include statutory VAT and other price components.
Within the German mainland, we deliver with DHL for orders for a freight fee of €5.75. From a value of goods of 100,- €, the freight flat rate is waived.
However, no delivery can be made to packing stations.
You can choose to pay in advance, PayPal, invoice, direct debit or credit card.
If you would like a delivery to an island or abroad, please ask for the cost by e-mail to info@acs-coating.de.
Don't miss a thing!
Enter your email address below to be the first to know about new products and product launches.
I agree to the Terms and Conditions .